This well established company is all set to reach the quality benchmark required in the stock broking industry, through the well crafted Accretion Securities Sub Broker model, which is rolled out to the public as a part of the Accretion Securities Franchise.
Summary
Top Business Model
Sub Broker
Revenue Sharing
50% – 75%
Security Deposit
Rs.50,000 – Rs.200,000
Become Sub Broker in
21 days
Receive Payout in
30 Days
Founder
Ravi Shankar Sikaria
Established Year
2012
We extracted information, through our well managed database, and have presented the same to the ones who are in need of this information. Here is the outline of the all the aspects in connection with the sub brokers and you will also find the client charge information in this article.
---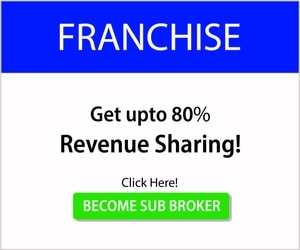 ---
Accretion Securities Franchise – Customer Ratings
So, here are the insights on the customer ratings, so you can draft an imaginary viewpoint of this company and also perceive if they will be able to successfully fulfill the requirements of the clients and also the Accretion Securities Sub Brokers.
Customer Ratings
Experience
3.10 / 5
Services
2.90 / 5
Products
3.10 / 5
Trading Platforms
2.90 / 5
Support
3.10 / 5
Revenue Sharing Model
3.00 / 5
Security Deposit
2.80 / 5
Offers
2.90 / 5
Market Share
3.10 / 5
Overall Ratings
3.03 / 5
Star Ratings
★★★☆☆
The above mentioned table has it all; it has the Accretion Securities Customer Rating and also the sub brokers rating. You can go ahead and give a read to all the points, where you will finally be able to know that the company is above average, as it has an overall rating of 3.03 stars.
---
Overview of Accretion Securities Franchise / Sub Broker
This company has set on a quest to real a milestone in the stock broking industry, which was set up in the year 2012. It has been since, providing all the facilities and financial solutions to all the clients, by way of personalized services extended through Accretion Securities Franchise.
Accretion Securities Overview
Company Type
Private
Broker type
Full Service Broker
Headquarters
Kolkata
Founder
Ravi Shankar Sikaria
Established Year
2012
SB Code Activation Time
21 days
Payout Time
30 Days
The journey of this firm started as a full service broker, and is headquartered in Kolkata, which is the hub of control for this stock broking house. The Sub Broker Code Activation Time is set out to be 21 days by this house, whereas it designed Payout Time to be 30 days.
---
Become a Sub Broker with Accretion Securities – Just Fill up the form
---
Compare Sub Broker Franchise
vs
---
Accretion Securities Sub Broker – Business Models
You shall be well accustomed with the number of business models this company provides, so you can opt for the one which suits you the best. However, this company provides only the sub broker model as part of its franchise program.
Business Models
Master Franchise
No
Sub Broker
Yes
Remisier
No
Referral Program
No
Here is what exactly happens with the Accretion Securities Sub Broker Business Model, as in how the structure is designed to work.
---
Accretion Securities Sub Broker / Authorised Person Model
Sub brokers are basically indulged in the selling of products and services which are sold within the trademark of the franchisers. Sub brokers will have a share in the trademark, where they will have to gain up on the customer base of this stock broking house.
---
Accretion Securities Sub broker Commission / Revenue Sharing
For the work rendered by the sub brokers, the reward provided to them is of a share in the revenue thereby fetch by them.  The Securities Franchise Revenue Sharing Model is crafted to range, and is however not fixed at a single or combination of digits.
Revenue Sharing
Master Franchise
NA
Sub Broker
50% – 75%
Remisier
NA
Referral Program
NA
The minimum of profit a person shall be able to fetch is of 50%, being the sub brokers of the company. However, the maximum percentage in share can go up to 75%. Fulfill all the requirement criteria's of the company and then you will be able to make the higher percentage in revenue.
---
Check out Revenue Sharing of other Sub Brokers
---
Accretion Securities Franchise Cost / Security Deposit
There is a criterion of Accretion Securities Franchise Cost, which is to be paid to the franchiser at the time of availing for their business option. It ranges as well, and is subject to alteration in accordance with the revenue sharing model. There is a direct connection between the security deposit and the revenue.
Security Deposit
Master Franchise
NA
Sub Broker
Rs.50,000 – Rs.200,000
Remisier
NA
Referral Program
NA
The range of security deposit, within which the stock broker needs to provide a security deposit is of Rs.50,000 – Rs.200,000. If the deposit made is the least from the model, then the reward i.e. the revenue will be least as well, and vice versa.
---
Here are Security Deposit info of other Stock Broking Franchise
---
Accretion Securities Partner Infrastructure Requirement
The only thing we wish to point out about this company is that it has keep the other requirements, at minimal, which are quite less if taken on for a comparison for, with all the similar broking houses. The first of which is the Accretion Securities Infrastructure Requirement.
Infrastructure Requirement
Office Area
Minimum 150 Sq Ft
Employee Strength
Minimum 1
Research Services
No
Internet Connection
No
Trading Terminals
No
Telephone Lines
No
So, there are only two requirements set to be essential for the formation of sub brokership contract. The first is an office requirement of minimum 150 Sq Ft. The second and the only other requirement is a minimum of employee strength of 1.
---
Accretion Securities Sub Broker Offers
Offers provided in context with the kind of requirements thereby imposed upon the sub brokers, is a kind of encouragement provided. The only provided Accretion Securities Sub Broker Offer is given below in the table.
Offers
Zero Deposit
No
10k Initial Deposit
No
Flexible Revenue Sharing
Yes
Flat Revenue Sharing
No
Zero Revenue Sharing with Prepaid
No
The only provided benefit is of flexible model, and the aspect of which along with the benefit is given below. You may easily enjoy this offer.
---
Check out other companies Sub Broker Offers
---
Accretion Securities Franchise Support
A pretty good amount of Accretion Securities Franchise Support is provided to the sub brokers of this company, where the sub brokership will be constructed to be of high quality soon enough after the days of emergence.
Support
Marketing Support
Yes
Back-Office Support
Yes
Trading Support
Yes
Advisory Support
No
Dealing Training
No
Acquisition Training
No
Product Training
No
Depending upon the company is actually great, as the company looks after its sub broker's need and will also ensure the efficiency is reached. The first kind of support provided is of marketing, followed by which the company also provides back office and trading support.
---
Accretion Securities Authorised Person – Brokerage Charges to Clients
The clients of the company, who have opted for two or more of the company's financial asset line up, will have to pay Accretion Securities Brokerage Charges, on each of the asset, individually. The charges however range, which means the company provides flexible plans of investment.
Brokerage Charges to Clients
Equity Delivery
0.2% – 0.4%
Equity Intraday
0.02% – 0.04%
Equity Futures
0.02% – 0.04%
Equity Options
Rs.30 – Rs.100 per Lot
Currency Futures
0.02% – 0.04%
Currency Options
Rs.20 – Rs.75 per Lot
Commodity
NA
Let us group the asset classes, to make the understanding better. The first group is of Equity Intraday, Equity Futures, Currency Futures, where all the assets are of charges 0.02% – 0.04%. Equity delivery has a charge of 0.2% – 0.4%. Lastly, the Equity Options has a charge of Rs.30 – Rs.100 per Lot and the Currency Options has a charge of Rs.20 – Rs.75 per Lot
---
Accretion Securities Partner – Account Opening Charges to Clients
Client will also have to pay a certain set of charges, which go with the account holding procedure, other than the brokerage charges on instruments availed. The first of such charges include an Accretion Securities Account Opening Charges, but this company has decided to waive it off.
Account Opening Charges to Clients
Demat AMC
Percentage of Transaction
Trading AMC
Rs.400 per Annum
Account Opening Charges
Free
Transaction Charges
0.00275%
Margin Money
Zero Margin
Also, the margin money is set to be Zero, which means the customers need not be obligated to maintain a minimum amount of money in their account. Some of the other account related charges are:
Demat account which has a designated charge of percentage per annum.
Trading account however has a fixed AMC of 400 per Annum
Lastly, there is an implied transaction charge of 0.00275%.
---
Benefits of Accretion Securities Partner Program
Being associated with this company, either as a client or as a sub broker has got its own share of perks. Of all such perks, we have mentioned few here:
The first perk is that the company has actually waived off the account opening charge for the clients.
Also, the brokerage charges are low, plus the company enforces no such amount as margin requirement.
The sub brokers have a lot of benefit from the company, as there are a pretty good range of support services provided by this firm.
Lastly, the revenue sharing model is as well flexible, keeping the benefit of choice at the franchisee's end.
---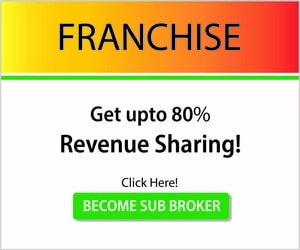 ---
Become a Sub Broker with Accretion Securities – Just Fill up the form
---
Find detailed review of other Sub Broker Franchise
---
Important Articles