5Paisa Sub Broker Program or 5Paisa Partner Program is a new model which the newly established company launched recently in April 2018. In this article, we will go through in detail about 5Paisa Franchise Cost, 5Paisa Sub Broker commission & more.
5Paisa is one of the fastest growing Discount Broker in India. The Company is headquartered in Mumbai. 5Paisa offers Flat Rs.10 per transaction charges for both Delivery Trading & Intraday Trading. They are a sister concern of India Infoline Group.
Summary
Top Business Model
Partner Program
Revenue Sharing
10% – 30%
Security Deposit
Rs.10,000
Become Sub Broker in
14 Days
Receive Payout in
31 Days
Founder
Prakarsh Gagdani
Established Year
2007
---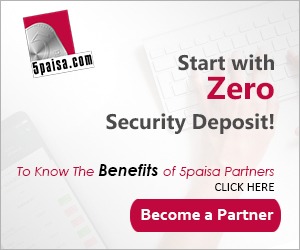 ---
5Paisa Franchise Customer Ratings
5Paisa Franchise
Criteria
Ratings
Experience
1.5/5
Services
2.0/5
Products
3.5/5
Trading Platforms
3.3/5
Support
2.5/5
Revenue Sharing Model
2.0/5
Security Deposit
4.5/5
Offers
4.0/5
Market Share
1.0/5
Overall
2.7/5
---
Compare Sub Broker Franchise
vs
---
Types of 5Paisa Sub Broker
Partner or Remisier
Sub Broker
---
Become a 5Paisa Partner – Just Fill up the form
---
5Paisa Partner or Remisier Program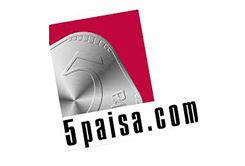 5Paisa is a very new player in the Partner Model, they have launched this model in the early 2018. Through the Partner Model, their objective is to create virality & make 5Paisa as one of the most desirable Discount Broker.
This partner model doesn't require any office space. The Investment amount is also very minimal i.e. Rs.5,000. The 5Paisa partner model comes with a flat revenue sharing of 50%.
Just like other discount broker 5Paisa partner model only provides revenue sharing as a service.
---
5Paisa Sub Broker
The next model which 5Paisa works on is called 5Paisa Sub Broker. In this model, 5Paisa sub broker needs to share client with the company & in return 5paisa pays the sub broker with Rs.555 as account opening charge.
In this model, 5Paisa doesn't provide any revenue sharing. The other income a Sub Broker gets is 10% of Margin Transferred by the client in 15 trading days.
5Paisa Sub Broker model also doesn't ask for any office space requirement, the sub broker can provide client details from his house.
---
5Paisa Sub Broker Commission or Revenue Sharing Model
This 5Paisa Commission Model is a flat revenue sharing model. It is very simple & straight forward in nature.
The 5Paisa Partner Program has Flat 50% revenue sharing for all kind of partners. Since, they have started new, they are giving a massive 50% revenue sharing to all types of partners.
The 5Paisa Sub Broker Model doesn't work on revenue sharing. It gives flat Rs.555 for each account opening & 10% of total margin transferred by the client within 15 trading days.
Both the models work on flat charges.
| | | |
| --- | --- | --- |
| | 5Paisa Commission | Sub Broker Commission |
| 5Paisa Partner | 50% | 50% |
| 5Paisa Sub Broker | All Brokerage | Rs.555 + 10% of Margin |
---
Check Revenue Sharing Models of other Stock Broking Franchise
---
5Paisa Franchise Cost or Security Deposit Amount
5Paisa Partner Program has a non-refundable processing fee of Rs.5,000 for opening a Partner Program. This is a very minimal amount to start a business. Any Partner who works with dedication can earn Rs.1 Lakh from Partner Model.
Any other form of investment like setting up office is not required aswell. A Partner can sit in his home & work as 5Paisa partner.
5Paisa Sub Broker Model doesn't require any investment, a sub broker can simply open a 5paisa trading account & start his/her business.
| | |
| --- | --- |
| | Franchise Cost |
| 5Paisa Partner | Rs.5,000 |
| 5Paisa Sub Broker | Zero Investment |
---
Check Security Deposit requirements of other Sub Broker Franchise
---
5Paisa Sub Broker Offer
Here are the list of detailed offers provided by 5paisa Franchise Program:
Flat 50% Revenue Sharing is very attractive for Remisier campaign
5Paisa provides very cheap brokerage to its client @Rs.10 per transaction
Provides backoffice software to keep track of clients & their brokerage generation
Provides variety of asset classes to trade
Rs.5000 investment is one of the lowest in partner model
Powerful Trading platforms are a boon to the clients
---
How to become Sub Broker of 5Paisa?
1st Step – Fill in your details in the lead form.
2nd Step – Verify your interests by receiving a call from Call Centre.
3rd Step – Fix an appointment with Sales Representative when there is a call from them.
4th Step – Make sure to get detailed information by meeting with sales representative.
5th Step – Submit all the documents required for verification.
6th Step – The documents will be verified.
7th Step – After verification, an account ID will be provided.
The procedure gets completed in almost 3-5 days.
Documents Required for 5Paisa Partner Registration
2 photograohs
Cancelled bank cheque
Rent Agreement for Office space
Aadhar card
PAN card
Address Proof
---
Why Partner with 5Paisa?
5Paisa's extremely low brokerage charge pulls volume traders easily
Flat brokerage sharing is very transparent method of dealing with partners
Detailed back office software is useful for partners
Fast acquisition process is a delight to the clients & partners both
Smooth Trading platform is a boon
Extremely low investment of Rs.5,000 is very attractive for Partners
---
Support provided by 5Paisa Partner Program
The company assigns relationship manager to a particular Franchise for client acquisition purpose
There is also back office support provided by the company where the partner can track his client list, their brokerage generation on monthly basis.
---
Become a Partner of 5Paisa – Just Fill up the form
---
Important Articles –