5Paisa Sub Broker Program or 5Paisa Partner Program is a new model which the newly established company launched recently in April 2016. In this article, we will go through in detail about 5Paisa Franchise Cost, 5Paisa Sub Broker commission & more.
5Paisa is one of the fastest-growing Discount brokers in India. The Company is headquartered in Mumbai. 5Paisa offers Flat Rs.10 per transaction charges for both Delivery Trading & Intraday Trading. They are a sister concern of India Infoline Group.
Summary
Top Business Model
Partner Program
Revenue Sharing
50% – 70%
Security Deposit
Rs.5000
Become Sub Broker in
14 Days
Receive Payout in
31 Days
Founder
Prakarsh Gagdani
Established Year
2016
---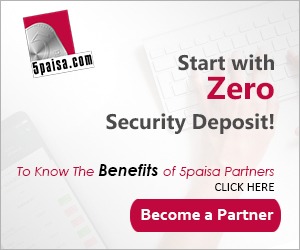 ---
5Paisa Franchise Customer Ratings
5Paisa Franchise
Criteria
Ratings
Experience
1.5/5
Services
2.0/5
Products
3.5/5
Trading Platforms
3.3/5
Support
2.5/5
Revenue Sharing Model
2.0/5
Security Deposit
4.5/5
Offers
4.0/5
Market Share
1.0/5
Overall
2.7/5
---
Compare Sub Broker Franchise
vs
---
Types of 5Paisa Sub Broker
5paisa is a discount broker and is predominantly operating in the Indian market. The company is well known for its ease in all the processes like account opening and trading, and the lowest brokerage levied on the customers.
5paisa has also formulated a sub-broker program where individuals from different walks of life can carry out their careers as 5paisa partners.
There are broadly two forms of franchise models that can be utilized:
Partner or Remisier
Sub Broker
---
Become a 5Paisa Partner – Just Fill up the form
---
5Paisa Partner or Remisier Program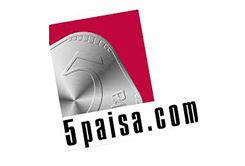 5Paisa is a very new player in the Partner Model, they launched this model in early 2018. Through the Partner Model, their objective is to create virality & make 5Paisa one of the most desirable Discount brokers.
This partner model doesn't require any office space. The Investment amount is also very minimal i.e. Rs.5,000. The 5Paisa partner model comes with a flat revenue sharing of 50%.
Just like another discount broker 5Paisa partner model only provides revenue sharing as a service.
---
5Paisa Sub Broker
The next model that 5Paisa works on is called 5Paisa Sub Broker. In this model, the 5Paisa sub broker needs to share a client with the company & in return, 5paisa pays the sub-broker Rs.555 as an account opening charge.
In this model, 5Paisa doesn't provide any revenue sharing. The other income a Sub Broker gets is 10% of the Margin Transferred by the client in 15 trading days.
5Paisa Sub Broker model also doesn't ask for any office space requirement, the sub-broker can provide client details from his house.
---
5Paisa Sub Broker Commission or Revenue Sharing Model
This 5Paisa Commission Model is a flat revenue-sharing model. It is very simple & straightforward in nature.
The 5Paisa Partner Program has Flat 50% revenue sharing for all kinds of partners. Since they have started new, they are giving a massive 50% revenue sharing to all types of partners.
The 5Paisa Sub Broker Model doesn't work on revenue sharing. It gives flat Rs.555 for each account opening & 10% of the total margin transferred by the client within 15 trading days.
Both models work on flat charges.
| | | |
| --- | --- | --- |
| | 5Paisa Commission | Sub Broker Commission |
| 5Paisa Partner | 50% | 50% |
| 5Paisa Sub Broker | All Brokerage | Rs.555 + 10% of Margin |
---
Check Revenue Sharing Models of other Stock Broking Franchise
---
5Paisa Franchise Cost or Security Deposit Amount
5Paisa Partner Program has a non-refundable processing fee of Rs.5,000 for opening a Partner Program. This is a very minimal amount to start a business. Any Partner who works with dedication can earn Rs.1 Lakh from Partner Model.
Any other form of investment like setting up an office is not required as well. A Partner can sit in his home & work as a 5Paisa partner.
5Paisa Sub Broker Model doesn't require any investment, a sub-broker can simply open a 5paisa trading account & start his/her business.
| | |
| --- | --- |
| | Franchise Cost |
| 5Paisa Partner | Rs.5,000 |
| 5Paisa Sub Broker | Zero Investment |
---
Check Security Deposit requirements of other Sub Broker Franchise
---
5Paisa Sub Broker Offer
Here is the list of detailed offers provided by the 5paisa Franchise Program:
Flat 50% Revenue Sharing is very attractive for the Remisier campaign
5Paisa provides very cheap brokerage to its client @Rs.10 per transaction
Provides back-office software to keep track of clients & their brokerage generation
Provides a variety of asset classes to trade
Rs.5000 investment is one of the lowest in the partner model
Powerful Trading platforms are a boon to the clients
---
How to become Sub Broker of 5Paisa?
1st Step – Fill in your details in the lead form.
2nd Step – Verify your interests by receiving a call from Call Centre.
3rd Step – Fix an appointment with Sales Representative when there is a call from them.
4th Step – Make sure to get detailed information by meeting with a sales representative.
5th Step – Submit all the documents required for verification.
6th Step – The documents will be verified.
7th Step – After verification, an account ID will be provided.
The procedure gets completed in almost 3-5 days.
Documents Required for 5Paisa Partner Registration
2 photographs
Canceled bank cheque
Rent Agreement for Office Space
Aadhar card
PAN card
Address Proof
---
Why Partner with 5Paisa?
5Paisa's extremely low brokerage charge pulls volume traders easily
Flat brokerage sharing is a very transparent method of dealing with partners
Detailed back office software is useful for partners
The fast acquisition process is a delight to the clients & partners both
The smooth Trading platform is a boon
An extremely low investment of Rs.5,000 is very attractive for Partners
---
Support provided by 5Paisa Partner Program
The company assigns a relationship manager to a particular Franchise for client acquisition purposes
There is also back office support provided by the company where the partner can track his client list, and their brokerage generation on monthly basis.
---
Infrastructure Investment by 5Paisa Sub Brokers / Authorized Person
5paisa does not require its 5Paisa Sub Broker to fulfill any infrastructure requirements. The only requirement is trading terminals so the partner can help the clients.
The sub-brokers are not required to have an office space or hire any minimum employees to execute the operations.
With a very flexible revenue-sharing model and minimum initial deposit, anyone can start as a 5paisa sub-broker.
---
5Paisa Franchise Eligibility Criteria
Though 5paisa Franchise is not required to follow many lengthy regulations or mandatory requirements, the entity expects certain basic requisites from its sub-brokers. Let's take a look at these to have better insights:
The aspiring candidate must have at least cleared 10+2 successfully. Many stock brokers demand a higher level of education from the sub-brokers.
Another aspect is that the candidate should be well-versed in the financial market and have knowledge of all the terminologies and items.
One of the skills that will take you to another height in this financial field is your experience with the industry and its trends. The years you spent working for the industry will pay here.
Lastly, all the dealers are subject to the NISM Certifications. First, you will have to complete the program and clear the exam to gain your NISM Certificate.
---
5Paisa Franchise – Pros & Cons
Before deciding to become a 5paisa Partner, you must be aware of the advantages and disadvantages of the entity:
Pros
5paisa is the 6th largest broker in India, which means the partner will be associated with a highly reputed and known stock broking firm.
5paisa has a fully digital setup which allows efficiency and convenient working conditions.
The initial setting up structure for the 5paisa sub-broker is entirely online.
The income generation sources with 5paisa are also wide. Also, the revenue-sharing model of the company is flexible so your share increase with your capacity and experience.
Lower Initial investment requirement with 5paisa sub-broker.
Cons
Brokerage sharing percentage has an upper cap of 50%.
There is no Master Franchise option in case a person wishes to open their own office with 5paisa.
---
5Paisa Franchise Registration
The entire journey of managing the sub-brokership of 5paisa is as easy as the journey of becoming a 5paisa Sub Broker. For thorough knowledge, let's go through the details:
On the website of 5paisa, fill out all the details required in the lead form to become a partner.
Once you have completed the primary registration, you will get a call from the Call Canter Number. Answer the call and confirm your interest.
After that, a Sales Representative will connect with you to explain and illustrate the process, work, requirements, and potential.
Submit the required documents for their verification so that you can start with the company at the earliest.
Once the documents are verified successfully and everything is in place, an Account ID will be provided to you.
5paisa sub-broker registration is a quick process and usually takes 3 -5 working days of time.
---
Earning the potential of a 5Paisa Partner / ROI
A 5Paisa Business Partner gets multiple avenues of earning with 5paisa. They can make a high quantum of earnings with their hard work and the right means.
5paisa sub-broker earns through referrals to new customers, and when they register, the income is generated. Recurring and lifelong income is generated from the clients' trades and through the brokerage charged to them.
The referral allows you to earn something between Rs. 300 to Rs. 800 for one new client.
By the trade income, your earnings range between 30- 50% of the revenue generated, one portion remains with the sub-broker, and the rest is shared with the entity.
---
5Paisa Franchise Referral Program
5Paisa Authorised Person can add more and more clients to the chain of 5paisa customers through the referral program. The referral program is beneficial for both the referrer and the referee. The 5paisa registration is an easy and economical process, and when the registration is successfully completed, the referrer earns.
The investment for this program is extreme. It is very easy to start and does not require too much labor.
---
Brokerage Charges were levied on the clients of 5Paisa Partners
5paisa is a flat-rate brokerage charging entity. Their brokerage charges are one of the lowest and most affordable. Therefore, it becomes easier for any type of investor or trader to start their trading journey with 5paisa.
All the process of 5Paisa Partner is online and fairly simple.
Briefly, the entity charges Rs. 20 for all trades.
Another attractive feature is its Super Saver Packs, where the brokerage charges are just Rs. 10 per executed order.
On top of that, 5paisa does not charge any sum from sub-brokers clients on Mutual Fund Investments.
---
5Paisa Authorised Person – Products Offered
Financial markets and securities are now touching every nook of the country and the readily available mobile applications are ensuring equal access to every society. In this rapidly evolving, it lies on stock broking companies offer every type of security for sub-brokers to appeal to their clients.
5paisa Partners have a wide range of products to facilitate their clients, and below is the list of the same:
Equity
Options
Futures
Currency
Commodities
Mutual Funds
Insurance Products
Further, it also offers services like Research, Robo advisory, stock recommendations, margin trading, etc.
---
5Paisa Franchise Conclusion
The 5paisa Franchise is extensive and has successfully touched the mark of having over 7700 partners currently. The partners are helping the company progress in its operations and are earning well for themselves too.
The entity's onboarding procedure is effortless and completed within 3-5 working days. One can start from anywhere and at any time. The sub-brokers act as an essential link between the end customers and the stock broking house.
With the low and flat-rate brokerage charges, 5paisa has an appealing feature for customers. From registration to trading, everything is well-sorted and equipped to ensure the customer's utmost satisfaction.
---
5Paisa Sub Broker or Partner Program FAQs
Here is the list of FAQs related to the broker Franchise:
Why Partner with 5Paisa?
5paisa is a discount broker whose operations are digital. The company offers online registration and trading. The brokerage charges are also nominal.
What is the Support provided by 5Paisa Partner Program?
5paisa partner program is driven to offer the sub-broker the utmost help and support. They provide a personalized relationship manager to each partner for their assistance. Alongside this, the company provides back-office Support to individuals.
How long does it take time for the registration process?
The complete process of registering and becoming a 5paisa franchise takes about 3-5 working days of time.
What is the difference between a sub-broker and Remisier in 5Paisa?
There is only one 5paisa partner program under which the interested candidates can register themselves. There is no distinct Remisier program.
How much can I earn for a 5Paisa partner?
The earnings of a 5paisa business partner largely depend upon the number of clients they have added.
As per the company, you can earn up to Rs. 1 lakh on average in a month when you keep adding new clients.
What are the eligibility criteria for becoming a 5Paisa partner?
The eligibilities of 5paisa partners are very basic:
The candidate shall have attained the age of 21 years.
The candidate shall be a graduate.
Knowledge of the Financial market and securities is required.
How can I become a partner of 5Paisa?
If you are passionate about trading and love to help new investors in connecting with 5paisa, then this partner program is for you. You can register to become a 5paisa partner online from the website, and after that, the representative will reach you and guide you through the process.
Do I need to have an office space?
No, while working with 5paisa, the individuals are not required to have an office space to function and operate. They just need trading terminals to help the clients, and they can work from any place.
Does 5Paisa offer marketing support?
Yes, 5paisa partners receive marketing support from the entity for their smooth functioning and widening of their reach.
What is the investment required with the 5paisa sub-broker?
The investment requirement for the 5paisa franchise is very nominal. With a minimum initial investment of Rs. 5000, you can start as a sub-broker with 5paisa.
---
Become a Partner of 5Paisa – Just Fill up the form
---
Important Articles –