Zerodha Sub Broker Program or Zerodha Partner Program is well known for its massive growth drive in the past 2 years. In this article, we will go through in detail about Zerodha Franchise Cost, Zerodha Sub Broker commission & more.
Summary
Top Business Model
Partner Program
Revenue Sharing
20% – 40%
Security Deposit
Rs.11,000
Become Sub Broker in
3 Days
Receive Payout in
45 Days
Founder
Nithin Kamath
Established Year
2010
Zerodha is fastest growing Discount Broking House in the Country. The Company is headquartered in Bangalore. Currently, the Discount Broker opens most number of Demat Account every month & is going at a very fast pace.
Their quality of products & services are of top quality.
---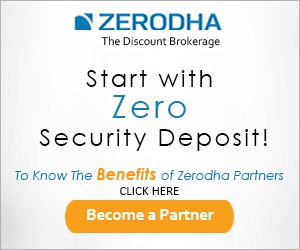 ---
Zerodha Franchise Customer Ratings
Zerodha Franchise
Criteria
Ratings
Experience
2.5/5
Services
2.6/5
Products
4.0/5
Trading Platforms
4.1/5
Support
2.5/5
Revenue Sharing Model
2.0/5
Security Deposit
4.5/5
Offers
4.0/5
Market Share
2.0/5
Overall
3.1/5
---
Compare Sub Broker Franchise
vs
---
Types of Zerodha Sub Broker
Partner or Remisier
Client to Client Model
Zerodha Partner or Remisier Program
Zerodha created the Zerodha Partner program in 2015 and has subsequently gained over 1000 partners. The Partners or Remisier are not required to pay anything to participate in this scheme. They also do not require office space.
The main goal of this Partner program is to acquire traded clients for Zerodha. This program has generated a lot of attention for Zerodha on the internet. The revenue share is based on a sliding scale ranging from 30% to 50%.
Apart from income sharing, Zerodha does not provide any important services to the organization.
Zerodha Client-to-Client Model
This is a simple approach where any Zerodha client may make money by inviting his friends or family to register a Demat account with Zerodha. In this scenario, Zerodha only gives the customer a 10% revenue share. There are no additional costs for this model.
---
Become a Zerodha Partner – Just Fill up the form
---
Zerodha Partner or Remisier Program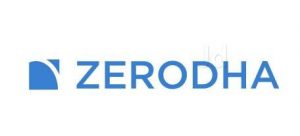 Zerodha has launched this partner program in the year 2015 & since then they have acquired close to 1000 partners.
The Partners or Remisier doesn't have to spend anything while enrolling for Zerodha Partner Program. They also don't need to have any office space.
The main objective of this Partner program is to get traded clients for Zerodha. This program has created a lot of buzz in the internet for Zerodha. The revenue sharing is based on slab which ranges from 20%-40%.
Other than revenue sharing Zerodha doesn't provide any major facilities to the company.
---
Zerodha Client to Client Model
This is a very basic model where any client of zerodha can earn just by referring his friend or relatives to open demat account with Zerodha. In this case, Zerodha only pays 10% revenue sharing to the client. There is no extra fees charged for this model.
---
Zerodha Sub Broker Commission or Revenue Sharing Model
Zerodha's Revenue Sharing Model is quite flexible in nature. The share of revenue generated that goes to the Partner will depend how much zerodha is making in terms of brokerage generated by Sub Brokers clients.
If a franchise client's generates less than 1 lakh brokerage then the ratio is 20:80 in favour of zerodha. Or franchise have generated between 1-3 lakh brokerage for a month then sub broker will get 30% of it and the Zerodha will get 70%. If amount generated goes up between 3-5 lakh, then the ratio becomes be 40%-60% and if more than 5 lakh it goes to 50-50.
However for a client to client model, ratio is 10:90 only. The broking house will get 90% of the generated income.
| | | |
| --- | --- | --- |
| | Sub Broker Commission | Zerodha Commission |
| Zerodha Partner | 80% – 60% | 20% – 40% |
| Zerodha Client to Client | 90% | 10% |
---
Check out Revenue Sharing of other Sub Brokers
---
Zerodha Franchise Cost or Security Deposit Amount
Zerodha Partner Program only requires the partner to open a demat & trading account with the discount broking house. The sub broker doesn't require to shell any money out of his/her pocket in order to participate in the franchise program.
Any other form of investment like setting up office is not required aswell. A Partner can sit in his home & work as zerodha's partner.
For client to client program the security deposit requires is Rs. 11,000 only.
| | |
| --- | --- |
| | Zerodha Franchise Cost |
| Zerodha Partner Program | Rs. 11,000 |
---
Here are Security Deposit info of other Stock Broking Franchise
---
Zerodha Sub Broker Offer
Zerodha Franchise program provides a lot of great opportunity to its partners in the form of offers:
Partners clients can invest in stocks, mutual funds, currencies & more
Zerodha provides all sorts of trading platforms to its partners clients
Provides backoffice software to keep track of clients & their brokerage generation
Flexible revenue sharing gives a lot of opportunity
Zero Investment is a boon to the partners
Free Delivery Brokerage & Flat Rs.20 brokerage charge for Intraday makes client acquisition easy
---
Check out other companies Sub Broker Offers
---
How to become Sub Broker of Zerodha?
1st Step – Fill in your details in the lead form.
2nd Step – Verify your interests by receiving a call from Call Centre.
3rd Step – Fix an appointment with Sales Representative when there is a call from them.
4th Step – Make sure to get detailed information by meeting with sales representative.
5th Step – Submit all the documents required for verification.
6th Step – The documents will be verified.
7th Step – After verification, an account ID will be provided.
The procedure gets completed in almost 3 days.
Documents Required for Zerodha Partner Registration
2 photograohs
Cancelled bank cheque
Rent Agreement for Office space
Aadhar card
PAN card
Address Proof
---
Why Partner with Zerodha?
As a discount broker, it is easy to acquire client for Zerodha
Transparent procedures & brokerage sharing
Best in class Trading platform lure clients easily
Excellent back office software which provides all details of the client & brokerage reports
Quick Support & Online acquisition process, delights the client
---
Support provided by Zerodha Partner Program
The company assigns relationship manager to a particular Franchise for client acquisition purpose
There is also back office support provided by the company where the sub broker can track his client list, their brokerage generation on monthly basis.
---
Infrastructure Investment by Zerodha Sub Brokers / Authorized Person
Regarding Zerodha Sub Broker or Authorised Person program, there is not much in terms of infrastructure requirements. The requirement is kept minimal for the authorized person and sub-broker models.
When selected as an authorized person, all one needs to have is a computer and an internet connection with good connectivity. The trading terminals can be set up anywhere, and traders can be aided there.
One of the things that authorized persons need to pay attention to is that they need to provide the best assistance in terms of products and services to the clients. This is because Zerodha tries its best to maintain high-quality client service.
---
Zerodha Franchise Eligibility Criteria
Becoming a Sub Broker/Partner/Franchise or an Authorised Person in the Zerodha sub-broker program is easy, with few limits and complexities.
Here are the eligibility criteria one needs to fulfill to be part of the Zerodha franchise program:
21 years: the age of applicant for the franchise program should be 21 or over the age of 21 years.
Experience: the candidates should have a certain amount of experience in the related field.
No formal schooling needed: there is no need to have a formal degree in fiancé, but one should have a working knowledge of stock markets, financial goods, trading, etc.
---
Zerodha Franchise – Pros & Cons
PROS
One will get to work with one of the most reputed names in the industry. There are no stringent rules and regulations that one needs to follow to become a partner with the Zerodha.
One can check their referrals and overall franchise history at the Zerodha website.
It is easy to get an affiliate link using the Client ID with Zerodha. Zerodha's partner scheme and referral program are among the best features offered to the partners and sub-brokers.
CONS
The company mentions no set business model. You can only make money through recommendations. Only 10 percent of the brokerage is the revenue share for the sub-brokers.
---
Zerodha Franchise Registration
You must be a Zerodha subscriber and have a Zerodha account, and there is no need to go through any additional registration process.
You can use the application and official website of Zerodha to start referring to your contacts and relatives using the simple feature of 'Refer a Client' using your account itself.
The threshold that one needs to cross to be called and approached by the Zerodha team for a sub-broker collaboration is 100. Refer to clients to start your journey.
Or, you can click on 'Create a Ticket' to start on the sub-broker program of Zerodha.
---
Earning the potential of a Zerodha Partner / ROI
One should have at least two to three active clients if one wants a favorable investment return.
Your investment to start as the approved sub-broker is only INR 1000, which is subliminally quite low compared to other programs. Earn INR 11,000 as revenue share, and Zerodha will automatically update the investment module.
All you are going to make as profits will be part of your earnings, making the overall ROI quite high.
---
Brokerage Charges were levied on the clients of Zerodha Partners
Depending on your success, you might earn 20% to 40% of the Zerodha Partner Commission.
Let's understand an example. Let's suppose that you have done brokerage of a company XYZ at INR 1,00,000. Now, if the company makes INR 80,000, 20 percent of the revenue will be your profit which is INR 16,000.
The revenue share will increase to 30 percent if the value of the brokerage goes up to INR 3,00,000 from INR 1,00,000.
Now, this will be only up from here; if you make more than INR 3,00,000 and reach up to INR 5,00,000, the revenue share is almost 40 percent. And if you go above INR 5,00,000, then the revenue share will reach the maximum point of 50 percent.
---
Zerodha Authorised Person – Products Offered
Following are the products and services that you can offer to your clients:
Intraday trading and delivery trading
Currency trading
Demat services
Insurance
IPO services
Commodity trading
Basket Trading facility
Robo Trading facility
Mutual funds
Futures and options
Trading platforms –Algo Trading, Web Trading platform, Mobile Application, Trading Terminal,
Stock recommendations
One of the best things about Zerodha is that they offer a huge number of products and services, which helps attract more and more clients.
---
Zerodha Franchise Conclusion
It can be concluded that the Zerodha Franchise/sub-broker/partner has a well-defined framework in place and the availability of simple and flexible options to make commissions without any investment or office equipment. However, the decision-making power remains in the hands of the investor.
One can easily trust Zerodha as one of the franchise partners, as they have maintained a solid market reputation. Not only do they have client-oriented products to offer, but they also have some best policies for the sub-brokers to benefit from.
---
Zerodha Sub Broker or Partner Program FAQs
Here are some of the frequently asked questions about the Zerodha franchise program.
How to become a sub-broker partner with Zerodha?
One should first enroll with the Zerodha sub-broker partner program to become a partner. After making an account, you will have to submit the completed franchise agreement to Zerodha. Other than the agreement, you also need to submit the required documents like AADHAAR, PAN, GST registration, TAN, address proof, etc.
How much money can I make as a Zerodha Partner?
The revenue share under the Zerodha sub-broker program is quite attractive as compared to others. More income brought in by the partner equals a higher revenue share. The revenue share ranges from 20 percent to 40 percent.
What makes me eligible for the Zerodha Partner?
One should be 21 years or more to apply for the franchise program. Also, one should have a working knowledge of trading, stock markets, etc.
Is there a need to have a Zerodha trading account?
Yes, to be a partner with the Zerodha franchise program, it is crucial to have a trading account first.
How many partners does Zerodha have?
Currently, there are around 5000 franchise partners that Zerodha has, out of which 10 percent are active.
What is the meaning of the Zerodha referral program?
This is a way to earn points and get a share of the brokerage paid by the new clients. One can refer new clients to earn these benefits. One can get 300 points and a 10 percent share in brokerage.
How to track profits earned using Zerodha?
You will get complete support in terms of back-office aid and a sub-broker dashboard to track the transactions, leads, and profits. This makes it easy to calculate the earnings.
How safe is the Zerodha franchise program?
There is no risk in becoming the Zerodha partner. You will get multiple benefits, complete support, and good revenue share as compared to others.
What is the minimum amount I need to invest in starting as an authorized partner of Zerodha?
To become an authorized individual with Zerodha, you do not require any security amount. However, you will need to deposit INR 1000 for exchange registration and SEBI registration.
How long does the registration procedure take?
The complete registration procedure normally takes three days.
---
Become a Partner of Zerodha – Just Fill up the form
---
Find detailed review of other Sub Broker Franchise
---
List of Top Zerodha Partners/ Business Partners
| | | | |
| --- | --- | --- | --- |
| Company List | Remisiers Name | Trade Name | Remisiers Registration No. |
| Zerodha | M S PANCHAXARIMATH | MRUTYUNJAY S PANCHAXARIMATH | AP0164980130158 |
| Zerodha | M S PANCHAXARIMATH | MRUTYUNJAY S PANCHAXARIMATH | AP0164980130158 |
| Zerodha | BROKERAGE FREE | BROKERAGE FREE | AP0164980129445 |
| Zerodha | BROKERAGE FREE | BROKERAGE FREE | AP0164980129445 |
| Zerodha | TRADE AT 20 | TRADE AT 20 | AP0164980167776 |
| Zerodha | TRADE AT 20 | TRADE AT 20 | AP0164980167776 |
| Zerodha | WEALTH AURA TRADE SOLUTIONS PVT LTD | WEALTH AURA TRADE SOLUTIONS PVT LTD | AP0164980128788 |
| Zerodha | WEALTH AURA TRADE SOLUTIONS PVT LTD | WEALTH AURA TRADE SOLUTIONS PVT LTD | AP0164980128788 |
| Zerodha | UDYAVARA RAGHURAM KAMATH | ASK ZERODHA | AP0164980136738 |
| Zerodha | UDYAVARA RAGHURAM KAMATH | ASK ZERODHA | AP0164980136738 |
| Zerodha | P I JEYA ILANKODI | P I JEYA ILANKODI | AP0164980142375 |
| Zerodha | SAMVED SINHO | SAMVED SINHO | AP0164980142458 |
| Zerodha | ANUJ RAGHUNATH DIVEKAR | ANUJ RAGHUNATH DIVEKAR | AP0164980149305 |
| Zerodha | NETHRAVATHI H C | NETHRAVATHI H C | AP0164980149116 |
| Zerodha | AJITH K S | AJITH K S | AP0164980149306 |
| Zerodha | D DEEPAK | D DEEPAK | AP0164980149484 |
| Zerodha | ALPESH M CHAUHAN | ALPESH M CHAUHAN | AP0164980149587 |
| Zerodha | MANIKANDAN RAMALINGAM | MANIKANDAN RAMALINGAM | AP0164980150077 |
| Zerodha | DINANATH SINGH YADAV | DINANATH SINGH YADAV | AP0164980150402 |
| Zerodha | KAMALDEEP SINGH | KAMALDEEP SINGH | AP0164980150365 |
| Zerodha | RAJEEV KUMAR SHARMA | RAJEEV KUMAR SHARMA | AP0164980151076 |
| Zerodha | ANAND V SHETH | ANAND V SHETH | AP0164980158813 |
| Zerodha | S ROSHAN VALIATHAN | S ROSHAN VALIATHAN | AP0164980158786 |
| Zerodha | ABHIJEET MEDHEKAR | ABHIJEET MEDHEKAR | AP0164980168937 |
| Zerodha | MANISH KOTHARI | MANISH KOTHARI | AP0164980168917 |
| Zerodha | KOYANI BHAGVANJIBHAI JASHMMATBHAI | KOYANI BHAGVANJIBHAI JASHMMATBHAI | AP0164980168163 |
| Zerodha | NIRAJ MANHARLAL TOLIA | NIRAJ INVESTMENT | AP0164980175488 |