Zerodha Sub Broker Program or Zerodha Partner Program is well known for its massive growth drive in the past 2 years. In this article, we will go through in detail about Zerodha Franchise Cost, Zerodha Sub Broker commission & more.
Summary
Top Business Model
Partner Program
Revenue Sharing
10% – 30%
Security Deposit
Rs.11,000
Become Sub Broker in
3 Days
Receive Payout in
45 Days
Founder
Nithin Kamath
Established Year
2010
Zerodha is fastest growing Discount Broking House in the Country. The Company is headquartered in Bangalore. Currently, the Discount Broker opens most number of Demat Account every month & is going at a very fast pace.
Their quality of products & services are of top quality.
---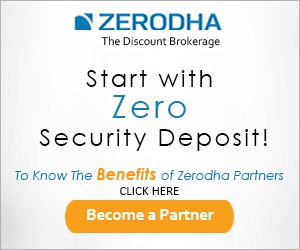 ---
Zerodha Franchise Customer Ratings
Zerodha Franchise
Criteria
Ratings
Experience
2.5/5
Services
2.6/5
Products
4.0/5
Trading Platforms
4.1/5
Support
2.5/5
Revenue Sharing Model
2.0/5
Security Deposit
4.5/5
Offers
4.0/5
Market Share
2.0/5
Overall
3.1/5
---
Compare Sub Broker Franchise
vs
---
Types of Zerodha Sub Broker
Partner or Remisier
Client to Client Model
---
Become a Zerodha Partner – Just Fill up the form
---
Zerodha Partner or Remisier Program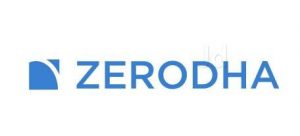 Zerodha has launched this partner program in the year 2015 & since then they have acquired close to 1000 partners. The Partners or Remisier doesn't have to spend anything while enrolling for Zerodha Partner Program. They also don't need to have any office space.
The main objective of this Partner program is to get traded clients for Zerodha. This program has created a lot of buzz in the internet for Zerodha. The revenue sharing is based on slab which ranges from 30%-50%.
Other than revenue sharing Zerodha doesn't provide any major facilities to the company.
---
Zerodha Client to Client Model
This is a very basic model where any client of zerodha can earn just by referring his friend or relatives to open demat account with Zerodha. In this case, Zerodha only pays 10% revenue sharing to the client. There is no extra fees charged for this model.
---
Zerodha Sub Broker Commission or Revenue Sharing Model
Zerodha's Revenue Sharing Model is quite flexible in nature. The share of revenue generated that goes to the Partner will depend how much zerodha is making in terms of brokerage generated by Sub Brokers clients.
If a franchise client's generates less than 1 lakh brokerage then the ratio is 20:80 in favour of zerodha. Or franchise have generated between 1-3 lakh brokerage for a month then sub broker will get 30% of it and the Zerodha will get 70%. If amount generated goes up between 3-5 lakh, then the ratio becomes be 40%-60% and if more than 5 lakh it goes to 50-50.
However for a client to client model, ratio is 10:90 only. The broking house will get 90% of the generated income.
| | | |
| --- | --- | --- |
| | Sub Broker Commission | Zerodha Commission |
| Zerodha Partner | 80% – 50% | 20% – 50% |
| Zerodha Client to Client | 90% | 10% |
---
Check out Revenue Sharing of other Sub Brokers
---
Zerodha Franchise Cost or Security Deposit Amount
Zerodha Partner Program only requires the partner to open a demat & trading account with the discount broking house. The sub broker doesn't require to shell any money out of his/her pocket in order to participate in the franchise program.
Any other form of investment like setting up office is not required aswell. A Partner can sit in his home & work as zerodha's partner.
For client to client program the security deposit requires is Zero only.
| | |
| --- | --- |
| | Zerodha Franchise Cost |
| Zerodha Sub Broker | Zero Investment |
| Zerodha Client to Client model | Zero Investment |
---
Here are Security Deposit info of other Stock Broking Franchise
---
Zerodha Sub Broker Offer
Zerodha Franchise program provides a lot of great opportunity to its partners in the form of offers:
Partners clients can invest in stocks, mutual funds, currencies & more
Zerodha provides all sorts of trading platforms to its partners clients
Provides backoffice software to keep track of clients & their brokerage generation
Flexible revenue sharing gives a lot of opportunity
Zero Investment is a boon to the partners
Free Delivery Brokerage & Flat Rs.20 brokerage charge for Intraday makes client acquisition easy
---
Check out other companies Sub Broker Offers
---
How to become Sub Broker of Zerodha?
1st Step – Fill in your details in the lead form.
2nd Step – Verify your interests by receiving a call from Call Centre.
3rd Step – Fix an appointment with Sales Representative when there is a call from them.
4th Step – Make sure to get detailed information by meeting with sales representative.
5th Step – Submit all the documents required for verification.
6th Step – The documents will be verified.
7th Step – After verification, an account ID will be provided.
The procedure gets completed in almost 3 days.
Documents Required for Zerodha Partner Registration
2 photograohs
Cancelled bank cheque
Rent Agreement for Office space
Aadhar card
PAN card
Address Proof
---
Why Partner with Zerodha?
As a discount broker, it is easy to acquire client for Zerodha
Transparent procedures & brokerage sharing
Best in class Trading platform lure clients easily
Excellent back office software which provides all details of the client & brokerage reports
Quick Support & Online acquisition process, delights the client
---
Support provided by Zerodha Partner Program
The company assigns relationship manager to a particular Franchise for client acquisition purpose
There is also back office support provided by the company where the sub broker can track his client list, their brokerage generation on monthly basis.
---
Become a Partner of Zerodha – Just Fill up the form
---
Find detailed review of other Sub Broker Franchise
---
List of Top Zerodha Partners/ Business Partners
| | | | |
| --- | --- | --- | --- |
| Company List | Remisiers Name | Trade Name | Remisiers Registration No. |
| Zerodha | M S PANCHAXARIMATH | MRUTYUNJAY S PANCHAXARIMATH | AP0164980130158 |
| Zerodha | M S PANCHAXARIMATH | MRUTYUNJAY S PANCHAXARIMATH | AP0164980130158 |
| Zerodha | BROKERAGE FREE | BROKERAGE FREE | AP0164980129445 |
| Zerodha | BROKERAGE FREE | BROKERAGE FREE | AP0164980129445 |
| Zerodha | TRADE AT 20 | TRADE AT 20 | AP0164980167776 |
| Zerodha | TRADE AT 20 | TRADE AT 20 | AP0164980167776 |
| Zerodha | WEALTH AURA TRADE SOLUTIONS PVT LTD | WEALTH AURA TRADE SOLUTIONS PVT LTD | AP0164980128788 |
| Zerodha | WEALTH AURA TRADE SOLUTIONS PVT LTD | WEALTH AURA TRADE SOLUTIONS PVT LTD | AP0164980128788 |
| Zerodha | UDYAVARA RAGHURAM KAMATH | ASK ZERODHA | AP0164980136738 |
| Zerodha | UDYAVARA RAGHURAM KAMATH | ASK ZERODHA | AP0164980136738 |
| Zerodha | P I JEYA ILANKODI | P I JEYA ILANKODI | AP0164980142375 |
| Zerodha | SAMVED SINHO | SAMVED SINHO | AP0164980142458 |
| Zerodha | ANUJ RAGHUNATH DIVEKAR | ANUJ RAGHUNATH DIVEKAR | AP0164980149305 |
| Zerodha | NETHRAVATHI H C | NETHRAVATHI H C | AP0164980149116 |
| Zerodha | AJITH K S | AJITH K S | AP0164980149306 |
| Zerodha | D DEEPAK | D DEEPAK | AP0164980149484 |
| Zerodha | ALPESH M CHAUHAN | ALPESH M CHAUHAN | AP0164980149587 |
| Zerodha | MANIKANDAN RAMALINGAM | MANIKANDAN RAMALINGAM | AP0164980150077 |
| Zerodha | DINANATH SINGH YADAV | DINANATH SINGH YADAV | AP0164980150402 |
| Zerodha | KAMALDEEP SINGH | KAMALDEEP SINGH | AP0164980150365 |
| Zerodha | RAJEEV KUMAR SHARMA | RAJEEV KUMAR SHARMA | AP0164980151076 |
| Zerodha | ANAND V SHETH | ANAND V SHETH | AP0164980158813 |
| Zerodha | S ROSHAN VALIATHAN | S ROSHAN VALIATHAN | AP0164980158786 |
| Zerodha | ABHIJEET MEDHEKAR | ABHIJEET MEDHEKAR | AP0164980168937 |
| Zerodha | MANISH KOTHARI | MANISH KOTHARI | AP0164980168917 |
| Zerodha | KOYANI BHAGVANJIBHAI JASHMMATBHAI | KOYANI BHAGVANJIBHAI JASHMMATBHAI | AP0164980168163 |
| Zerodha | NIRAJ MANHARLAL TOLIA | NIRAJ INVESTMENT | AP0164980175488 |