Aditya Birla Money Sub Broker Program is a well-known broking franchise in India. The Broking house has more than 700 franchise owners across the country. In this article, we are discussing in detail about Aditya Birla Money Franchise Review along with its Franchise Cost, Revenue Sharing Models & more.
Summary
Top Business Model
Sub Broker
Revenue Sharing
55% – 75%
Security Deposit
Rs.75,000 – Rs.250,000
Become Sub Broker in
20-30 Days
Receive Payout in
1 month
Founder
Prathap C Reddy,Chairman
Established Year
2000
Aditya Birla Money Limited (ABML) is one of the top most and leading companies in the stock market and performs various activities linked to stock marketing. Formerly it was known as Apollo Sindhoori Capital Investment Ltd. ABML is into giving brokerage services and portfolio management services (PMS) to their consumers within India.
It also offers derivatives and equity trading Via the Bombay Stock Exchange (BSE) and the National Stock Exchange of India Limited (NSE). Aditya Birla Money Limited also provides other services and solutions like corporate & treasury services, provides reviews on real estate, and also on wealth management. Aditya Birla Commodities Broking Limited (ABCBL) is a subordinate of ADITYA BIRLA MONEY LIMITED (ABML).
The Company has a well-built network of 221 branches and 687 franchisees. ABML is a part of Aditya Birla financial Services Group.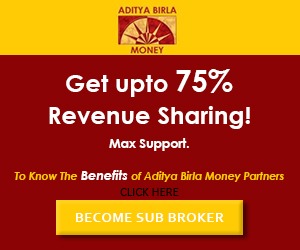 ---
Aditya Birla Money Limited Sub Broker Customer Ratings:
Aditya Birla Money Franchise
Experience
3.10
Services
3.00
Products
3.20
Trading Platforms
3.10
Support
3.20
Revenue Sharing Model
3.10
Security Deposit
3.30
Offers
3.20
Market Share
3.50
Overall
3.17
---
Compare Sub Broker Franchise
vs
---
Types of Aditya Birla Model Franchise
Sub Broker or Stock Broking Franchise
Aditya Birla Capital is a notable venture in the financial market. The company has attained eminent touchpoints in its career of decades. They have innovative trading plans, abundant product choices, robust services, and highly efficient trading platforms.
With this success, the entity soon floated its sub-broker program and developed a strong chain of partners operating in different parts of India.
Aditya Birla Capital Partner allows individuals and aspiring entrepreneurs to start up their own businesses with a relatively lower capital requirement. On top of this, they get the advantage of working under an already-established brand.
Aditya Birla Capital has formed one sub-broker program for the candidates and it is offering wholesome prospects from this one plan itself.
Some of the readily used benefits of the Aditya Birla Sub-broker program are:
Business Development Support
Training and research support
Back-office support
High Brand Value
Comprehensive Business Opportunity
---
Become a Sub Broker with Aditya Birla Money Limited – Just fill up the form
---
Aditya Birla Money Sub Broker or Aditya Birla Money Franchise
Aditya Birla Money Limited (ABML) has certain criteria and requirements, which need to be fulfilled by the client to become a sub broker/ business partner. Requirements are as follows:-
Office space is required with a minimum area of 150 square feet to 500 square feet with essential and minimal facilities like computer system, internet connection, electricity connection, furniture, and few employees.
The office has to be in a populated area for good and easy client dealing.
Sub Broker has to sign a bond with the Stock broker.
Once the documentation process is completed, attestation of the documents is done by self and a local chartered accountant or notary.
A minimum of 2 to 3 years of experience is required in the broking business.
Share market basic understanding is very essential.
Education qualification should be 10+2 i.e. Higher Secondary Level.
To become a sub-broker minimum age is 21 years.
---
Aditya Birla Money Sub Broker Commission or Revenue Sharing Model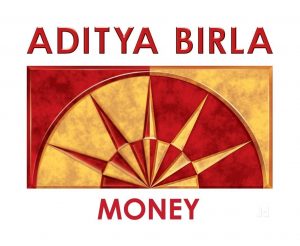 ABML offers a good profit-sharing percentage to the sub brokers or associate partners. It can go higher up to 70 percent also.
It may vary or go low on profit sharing percentage, which completely depends on the amount of business generated by the sub-broker.
The profit-sharing percentage is negotiable at the initial stage of discussion with stockbroker.
---
Check out Revenue Sharing of other Sub Brokers
---
Aditya Birla Money Franchise cost or Security Deposit Amount
Rs.1,00,000 is required as an initial deposit with a stock broker which is completely refundable whenever the franchisee is closed.
Software usage fees are charged between Rs.250 to Rs.500 on a monthly basis
Rs.2360 one-time amount will be charged per trading segment
---
Here are Security Deposit info of other Stock Broking Franchise
---
Aditya Birla Money Sub broker offers
The Company offers a good sharing percentage to their sub-brokers or associate partners which is completely negotiable
A minimal deposit fee is required as compared to other companies.
Detailed Product and process training is provided
Better hand-holding is done while trading
The customer service desk is always ready and available to help
Performance tracking of clients is done through a dedicated portal provided by the company.
A Team of professionals will help in Business development initiatives.
---
Check out other companies Sub Broker Offers
---
How to become a Sub Broker of Aditya Birla Money Limited?
Aditya Birla Money Limited has a very simple and easy process to follow to become a sub-broker. Below are the required steps.
An applicant needs to fill up a form available on the website of company.
Once the form is filled, a call back is arranged from the executive of Aditya Birla Money Limited.
During the call, the executive will ask and check for a few details related to the form
Executive may or may not ask for some documents, which an applicant has to send on the Broker's registered email id.
As per the feasibility, a face to face meeting will be arranged at the preferred time and location of the applicant
An applicant has to fill and sign a franchise/partner form given by the broker.
After documentation, the verification of the form is done as per the details provided by the applicant.
Once the verification process is completed as per the company norms, an applicant has to deposit the required fee. Payment mode could be via online transfer or signed cheques as well
Post the completion of the above mentioned process, a relationship manager is assigned who will help in completing the on boarding formalities.
Relationship Manager will help the sub-broker in setting up the office as per the Aditya Birla Money Limited norms and will also provide the required material for the advertisement of the company such as visiting cards, pamphlets, banners, etc
On behalf of the company Relationship manager will be the point of contact even after the business is operational and will help the sub-broker in client handling and stock marketing-related issues.
Documents Required for Aditya Birla Money sub-broker registration:
PAN Card
Aadhar Card
Residential proof
Educational proof (minimum requirement is 10+2)
Office address proof
Reference letter from Chartered Accountant
Passport-sized photographs – 4
---
Why Partner with Aditya Birla Money (ABML)?
Aditya Birla Money Limited believes in teamwork. They always believe in an impartial approach toward their clients.
Aditya Birla Money sub-broker program offers services such as investments and trading in the stock market. The company offers a variety of other services and solutions such as derivatives, Currency, Debt, Equity, Commodity broking, Depository, Portfolio Management services, etc.
Aditya Birla Money franchise program provides a Hassel-free paperless KYC.
Aditya Birla Money Sub Broker has a PAN India presence and 40+ branches and more than 700+ franchisee offices.
ABML's latest and updated technology and exclusive Trade Metrics Platform helps in evaluating the client's trade and also lower down the chances of possible loss.
Aditya Birla Money Limited helps its clients in taking their business to altogether on a new level.
So come join, earn, and grow with ABML!
---
Infrastructure Investment by Aditya Birla Capital Sub Brokers / Authorized Person
Aditya Birla Capital Sub Broker requires its partners to structure a working space from where they will cater to all the customers and offer them a wide scope under Aditya Birla Capital.
Aditya Birla Capital requires the sub-broker an office whose size should be more than 150 sq. ft. The office should be located in a decent area of the town or city equipped with the necessary amenities like electricity, computer systems, internet connection, telephone connection, and such other aspects which will keep up the reputation of the company.
An office space is required so that the meetings can be arranged at a fixed place and the franchise can operate efficiently.
---
Aditya Birla Capital Franchise Eligibility Criteria
Aditya Birla Capital Franchise is a well-founded entity and program and they leave no gap in maintaining its status in the market. Hence, they require their partner too, to conserve the reputation built from years of hard work.
Aditya Birla Capital has entrenched an easy process for the sub-broker program, but before allowing someone to be a part of it, they have put forth some basic eligibility requirements. Let us find out these requirements:
Let's first talk about the age criteria, the candidate must have attained the age of maturity, which is 18 years in India.
For education qualification, a graduation degree falls as a necessary requirement.
The applicant should have good communication skills.
Well-versed knowledge of the stock market and financial market to help customers.
Experience of over 2-3 years in the stock-broking business is also required.
---
Aditya Birla Capital Franchise – Pros & Cons
The company is a well-known entity in the market and has built so much in the years, but how it works for sub-broker can be different. So before putting your hardcore efforts into the sub-broker program, do understand the achievable heights and the loopholes:
Pros
Aditya Birla Capital Partner can start a business at a lower cost
A reputed brand in the segment
Strong offline occupancy
High Earning Potential
Robust trading platform for partners
Cons
Online presence might be weaker
Initial investment requirements are high
---
Aditya Birla Capital Franchise Registration
Aditya Birla Capital Sub Broker Registration starts online. You can start this journey at any moment of the day, you are not bound by the office timings or any such things. A great business opportunity is awaiting you and whenever you feel ready, you can kick off the adventure.
So, first, you go to the Aditya Birla Capital website and on the partner page, you just have to fill in some details like your Name, Email ID, Mobile Number, and City. Once you are done adding the details, go ahead and click on BECOME A PARTNER.
After successful registration, the Aditya Birla Capital representative will get in touch with you and will clear your mind about all the doubts.
When you decide to move ahead with the Sub-broker program, you will be needed to submit some documents to verification and start the process.
You will be given the required credentials once your verification is done.
You can now start as a sub-broker of Aditya Birla Capital.
---
Earning the potential of a Aditya Birla Capital Partner / ROI
The variety, opportunities, and the features of Aditya Birla Capital Business Partner Program are as fascinating as the earning potential of the company.
In the sub-broker business, the earnings are mostly dependent on how many new clients you can add to the clientele of the company.
Still, Aditya Birla Capital offers a fairly high revenue-sharing proportion to the partners so that they feel acknowledged and valuable in the organization.
While working with Aditya Birla Capital, the sub-broker can secure an earning of 25%-70% from the revenue generated against each client brought by the sub-broker.
This percentage is flexible, and the richer your client traffic is, the higher your revenue is.
---
Aditya Birla Capital Franchise Referral Program
Likewise, in the Aditya Birla Capital Authorised Person setup, the entity also allows the customers to earn through a "Refer & Earn" idea.
Here too, the entity has brought the combination of easy setup, high earning, and quick process.
The customers have the option to refer to new clients through two modes:
Share the contact details in the given form of the referee
Or, create your own unique link and share it with your contacts
The Aditya Birla Capital team will reach your contact and will help them set up an account.
On every successful account opening, you will get Rs. 400 as a reward.
---
Brokerage Charges were levied on the clients of Aditya Birla Capital Partners
The clients of Aditya Birla Capital Partner are charged with the following brokerage charges:
For Equity Delivery – Rs. 225 per Cr.
For Equity Intraday – Rs. 225 per Cr.
For Equity Futures – Rs. 190 per Cr.
For Equity Options – Rs. 5000 per Cr.
For Currency Futures – Rs. 110 per Cr.
For Currency Options – Rs. 4000 Cr.
For Commodity – MCX – Rs 200 per Cr., NCDEX – Rs 400 per Cr.
---
Aditya Birla Capital Authorised Person – Products Offered
Now, it's time to know what as an Aditya Birla Capital Partner, can you offer to your clients. The products of the company are diverse and are divided into categories like Protecting Solutions, Investing Solutions, and Financing Solutions.
Under these comprehensive categories, they offer products like:
Life Insurance
Health Insurance
Multiply Wellness
Mutual Funds
Stocks and Securities
Wealth
Portfolio Management Services
Personal Finance
Home Finance
These are just some of the offerings of the company. The entity is a one-stop solution for your numerous financial requirements.
---
Aditya Birla Capital Franchise Conclusion
Aditya Birla Capital Franchise is a comprehensive business development opportunity for individuals from any level of work dimension. Whether, you are just beginning your career, or are looking for a shift from one segment in the financial sector to other, Aditya Birla Capital has loads of opportunities for you in the bucket.
You work on your conditions, and with the utmost freedom, you can set your own goals and take the lead in your growth. The entity's support system is there for you for help anytime. They provide all the necessary material, training, and support.
---
Aditya Birla Capital Sub Broker or Partner Program FAQs
Aditya Birla Capital Franchise is a new-age model to start a new business and explore the opportunities offered by the entity. Here are some FAQs related to this franchise business:
How do I become a partner with Aditya Birla Capital?
Aditya Birla Capital Franchise offers a completely online and paperless solution for the setup. One can directly register from the website of the company.
When you associate with Aditya Birla Capital, you join a strong brand that helps you in getting new customers faster.
Does Aditya Birla Money have Sub-Broker Model?
Aditya Birla Capital is a stock broking company that is known all over India. The company started its operations in 1995, and ever since, it has come out stronger.
The company has launched its sub-broker program where new aspiring individuals driven to start their business can become Aditya Birla Capital Franchise.
Are there multiple Franchise models of Aditya Birla Capital?
No, currently, Aditya Birla Capital only has launched one model of sub-brokership, which is in the Franchise form. The candidates' set up their franchise in a location and execute their operations.
What is the cost of the Aditya Birla Capital Franchise?
The initial investment of Aditya Birla Capital Franchise includes the initial deposit required to be made with the entity. Further, the candidate is required to make an investment toward setting up an office.
Does Aditya Birla Capital have Partner Program?
Yes, Aditya Birla Capital has formulated a partner program, and it caters to every type of aspiring individual looking to start a business of their own. The partner program offers many innovative features and appealing earning potential for the sub-brokers.
What is Aditya Birla Money Partners Sharing?
Aditya Birla Capital Partner program allows an impressive share of the revenue for the applicants. Their sharing with the stock broking entity ranges between 25%-70% of the revenue generated through the clients brought in by the partner.
Does Aditya Birla Money provide Training Assistance?
Yes, Aditya Birla Capital provides initial training to the newly added sub-brokers. This training provides insights to the individuals on how to work and what their contribution is.
Does Aditya Birla Money Franchise provide Support?
Aditya Birla Capital Partners provides complete Support by the entity to ensure the smooth functioning of the operations. The entity provides back-office Support and a dedicated platform for the sub-brokers.
Is there any referral program for Aditya Birla Capital?
Yes, Aditya Birla Capital has a referral program. The program allows the customers to earn by just referring to new clients, and on every successful account opening, the referrer receives Rs. 400 in the form of a reward.
What are the products of Aditya Birla Capital?
Mostly, every type of security and investment product is offered by Aditya Birla Capital. They can trade in equity, commodity, insurance, wealth, portfolio management services, and many more.
---
Start your business with Aditya Birla Money Sub Broker – Just Fill up the form
---
Find detailed review of other Sub Broker Franchise
---
List of Top Aditya Birla Money Partners / Business Partners
| | | | |
| --- | --- | --- | --- |
| Company List | Partner Name | Trade Name | Partner Registration No. |
| Aditya Birla Money | Amit Gaur | Amit Gaur | R/0184/41716/30/03/2012 |
| Aditya Birla Money | Annadurai | Annadurai | R/0184/41798/26/04/2012 |
| Aditya Birla Money | Arun Purushottam Kamat | Arun Purushottam Kamat | R/0184/40907/29/07/2011 |
| Aditya Birla Money | Asmi Anand | Asmi Anand | R/0184/41593/13/03/2012 |
| Aditya Birla Money | Bandana Biswas | Bandana Biswas | R/0184/41580/29/02/2012 |
| Aditya Birla Money | Debasree Mandal | Debasree Mandal | R/0184/41637/19/03/2012 |
| Aditya Birla Money | Deepali K Virnodkar | Deepali K Virnodkar | R/0184/41646/19/03/2012 |
| Aditya Birla Money | Devendra Kumar Pathak | Devendra Kumar Pathak | R/0184/41578/29/02/2012 |