A Sub Broker Program or a business partner program or a stock broking franchise is a three-different name but they are the same. A sub broker program is run by all registered stock brokers in the country. Each of these broking houses have acquired broking licenses.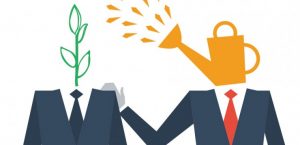 These large stock broking house like angel broking, sharekhan etc. have started this broking franchise program where they can provide service to those who are not eligible to get a broking licence.
A stock broking licence comes at a very high cost & not every business owner can afford it, this has given rise to the practice of business partner or sub brokership.
In Sub broker program, a large broking house can provide their franchise to a small business owner who aspire to become a stock broker themselves.
There is a set of agreement which are regulated by SEBI that takes place between the broking house & the sub broker. A sub broker or broking business partner can start his/her own broking business upon completion of this agreement.
---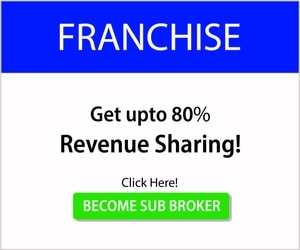 ---
Compare Sub Broker Franchise
vs
---
Want to Become a Sub Broker – Just Fill up the form
---
Who is a Sub Broker / Business Partner?
A Sub Broker is an individual or a business who has entered into an agreement with the stock broking house to act as a franchise owner of stock broker. For Eg – ABC enterprise has entered into an agreement with Angel broking to run Angel broking's Franchise, then in this case ABC enterprise is a sub broker or broking franchisee of angel broking.
A business partner could be an individual or can be a business too. Every broking house has different eligibility criteria for a sub broker. Some of the common criteria are:
Age of the owner
Qualification of the owner
Premise of the business
Stock broking experience
Security deposit amount
There are the 5 common criteria, other than this every broking company has their own eligibility criteria set.
The business model of sub brokership is very simple. A sub broker has to create clients under them, the brokerage generated by these clients are shared between the sub broker & the broking company. In majority of the agreement, sub broker takes the larger pie of the revenue.
---
List of all Stock Broking Franchise in India
---
What are the benefits of becoming a sub broker / stock broking franchise?
To own a stock broking franchise is a very big responsibility. A sub broker has to create client under them but they have to make sure that their client's investment is earning them good returns instead of incurring them losses. So, choosing a right broking house becomes extremely critical for these business partners.
Here is the list of benefits a sub broker gets:
Sub Broker business requires very low Investment:
To become a sub broker onc needs to invest in the range of Rs.10,000 to Rs.3 lakh initial investment amount. The stock broking house retains this amount to cover any kind of fraud committed by sub broker. This range varies from broking house to broking house. No business of this scale can start at such small investment.
Holistic Support provided by Stock broker:
There is no product creation or service creation needed by the business partner. Everything is provided by the stock broker from demat account opening forms, marketing materials like flex, banners etc., some cases digital client acquisition programs to advisory services, stock recommendations, market training, trading platforms etc.
Mojor broking house also provides a platform where the sub broker can see details of their client & their portfolios.
High Revenue Share:
The franchisee or the sub broker if negotiated well with the broking house & also if their performance is really good they can get upto 80% of the revenue share. This percentage is extremely high vis-a-vis any other business. Revenue share generally depends on 2 main factors: a) High security deposit b) High revenue generation – in both the cases a sub broker can negotiate upto 80% commission.
---
Want to Become a Sub Broker – Just Fill up the form
---
Important Articles –