Prabhudas Lilladher Sub Broker program is renowned for its low profile but high delivery solutions. Let's have a detailed review of Prabhudas Lilladher Franchise Review along with an in-depth understanding of Prabhudas Lilladher Sub Broker Offers, Prabhudas Lilladher Franchise Business Model, Prabhudas Lilladher Partner Initial Investment requirement & other features.
Summary
Top Business Model
Sub Broker
Revenue Sharing
65% – 75%
Security Deposit
Rs.50,000 – Rs.150,000
Become Sub Broker in
30 Days
Receive Payout in
21 days
Founder
Arun Prabhudas Sheth
Established Year
1983
Prabhudas Lilladher is one of the old broking houses with the most experience and high profile management team. They have the top class members in their research team which make it one of the most starred distinguished broker.
They even have great connections with numerous listed business firms making them all the more elite.
---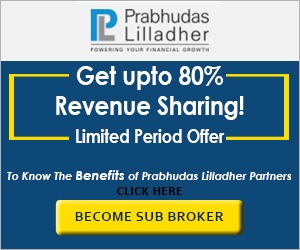 ---
Prabhudas Lilladher Franchise Customer Ratings
Prabhudas Lilladher Franchise
Experience
2.80
Services
2.90
Products
3.10
Trading Platforms
2.60
Support
2.50
Revenue Sharing Model
3.20
Security Deposit
3.00
Offers
2.00
Market Share
1.80
Overall
2.66
---
Compare Sub Broker Franchise
vs
---
Type of Prabhudas Lilladher Franchise
Sitting sub-broker
Remiser
Introducer
---
Become a Sub Broker with Prabhudas Lilladher – Just Fill up the form
---
Sitting Sub Broker
This is a typical sub-broker or franchise model. Herein, the sub-broker is required to set up his/her own office and trading place and take the relevant infrastructure to set up the trading platform.
The sub-broker will be responsible for identifying potential customers, pitching in for them, converting leads into customers, and then encouraging them to associate with various product lines.
Upon client acquisition, the sub-broker is required to be in constant touch with the customers so as to understand their trading/investing needs and undertake trades for them.
Remisier
The remiser is a similar version of a sub-broker with certain functions and roles. The remiser is required to pitch in the potential client and then convert them to customers. Herein the reimser need not have any office set up etc. as all these support and facilities are provided by Prabhudas Lilladher.
Upon conversion of the lead, the trade actions are all carried out by the main broker itself. The remiser also works for the entire product profile of Prabhudas Lilladher and is not restricted to any one product/service.
Introducer
As the name suggests, this model only requires the candidate to pitch in for new clients and introduce them to the firm. Their role ends there. Thereafter, it is upon the firm to convert the lead into actual customers.
---
Prabhudas Lilladher Sub Broker Commission or Revenue Sharing Model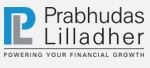 For a sitting broker, Prabhudas Lilladher offers a revenue-sharing ratio of as high as 70:30. The ratio is certainly negotiable and can even increase up to 80% if the sub-broker is fetching outstanding business performance.
For a reimser, the ratio is somewhere from 20% to 30% with an average of 25%. Considering the role a remiser plays, this ratio appears to be very much justified.
The next model, i.e. the introducer, gets a ratio of 50% on the account opening. This again is in line with the industry benchmark for this kind of model.
---
Check out Revenue Sharing of other Sub Brokers
---
Prabhudas Lilladher Franchise Cost or Security Deposit Amount
On the investment front, Prabhudas Lilladher calls for a decent office set up with sufficient workstations to execute trade orders on behalf of the clients. Apart from this, there is a deposit amount of INR 1 lack which one needs to deposit with the main-broker at the beginning of the agreement.
The deposit is refundable and is returned upon termination of the agreement. For a remiser and an introducer there are no investments or deposits specified, however, they may charge some nominal amount as a deposit depending upon the case.
---
Here are Security Deposit info of other Stock Broking Franchise
---
Prabhudas Lilladher Sub Broker Offers
For attracting the sub-brokers, Prabhudas Lilladher keep launching new offers. Some of these are:
Attractive revenue model;
Lesser investment cost;
No deposits;
Attractive brokerage plans for customers;
Free DEMAT accounts;
---
Check out other companies Sub Broker Offers
---
How to become Sub Broker of Prabhudas Lilladher?
Here is a simple procedure to become a sub-broker with Prabhudas Lilladher:
1st Step – Fill in the lead form available here
2nd Step – Our representative will call you to verify the details and confirm your interest in sub-brokership
3rd Step –Sales executive of Prabhudas Lilladher will call up and fix up an Appointment
4th Step – A personal meeting to discuss the terms and conditions, the revenue ratio, the infrastructure, the deposit, the break-even period, etc., and other necessary details
5th Step – Submit the documents called for and the necessary payments
6th Step – Documents verification by Prabhudas Lilladher and confirmation of the agreement
7th Step – Activation of account
This may take up 5-15 working days depending upon case case.
Documents Required for Prabhudas Lilladher sub-broker registration –
ID Proof
DOB proof
Address proof
Academic Certificate
Canceled cheque or Bank statement
Registration certificate with SEBI/Stock exchange
Passport size photos
Infrastructure proof
PAN Card
Aadhaar Card
---
Why Partner with Prabhudas Lilladher?
The highlights of associating with Prabhudas Lilladher are:
An experienced broking house
Elite class members
Association with all major business firms and organisations
Strong repute in the market
High revenue ratio
Excellent trading platforms
Large product profile
---
Support provided by Prabhudas Lilladher Partner Program
Products Marketing Training
Trading platforms Training
Training on research and advisory
Assistance in obtaining registration certificates from stock exchanges
Access to the research repository
Customer care support
---
Become a Sub Broker with Prabhudas Lilladher – Just Fill up the form
---
Find a detailed review of other Sub Broker Franchise
---
List of Top Prabhudas Lilladher Partners / Business Partners
| | | | |
| --- | --- | --- | --- |
| Company List | Remisiers Name | Trade Name | Remisiers Registration No. |
| Prabhudas Lilladher | Aishwarya Sachin Gandhi | Aishwarya Sachin Gandhi | R/0564/31595/07/09/2009 |
| Prabhudas Lilladher | Amit Shah | Amit Shah | R/0564/06681/16/07/2005 |
| Prabhudas Lilladher | Anant Financial Securities | Anant Financial Securities | R/0564/13095/15/12/2006 |
| Prabhudas Lilladher | Anju Tewari | Anju Tewari | R/0564/38392/06/09/2010 |
| Prabhudas Lilladher | Ashish Harish Shah | Ashish Harish Shah | R/0564/32417/09/10/2009 |
| Prabhudas Lilladher | Bharati M. Dalal | Ace Information & Management Systems | R/0564/00042/27/03/1998 |
| Prabhudas Lilladher | Bharti K Mehta | Bharti K Mehta | R/0564/31252/25/08/2009 |
| Prabhudas Lilladher | Chandresh Mahesh Nagda | Chandresh Mahesh Nagda | R/0564/15320/11/06/2007 |
| Prabhudas Lilladher | Chitrang D. Zaveri | Chitrang D. Zaveri | R/0564/07564/21/09/2005 |
| Prabhudas Lilladher | Crest Financial Services | Crest Financial Services | R/0564/20035/15/02/2008 |
| Prabhudas Lilladher | Deepak Shah | Deepak Shah | R/0564/31251/25/08/2009 |
| Prabhudas Lilladher | Deepika M. Shah | Deepika M. Shah | R/0564/00049/22/05/1998 |
| Prabhudas Lilladher | Dipankar Das | Dipankar Das | R/0564/37058/28/05/2010 |
| Prabhudas Lilladher | Dolphin Securities | Dolphin Securities | R/0564/08214/08/11/2005 |
| Prabhudas Lilladher | Durga Securities & Investments | Durga Securities & Investments | R/0564/17103/09/10/2007 |
| Prabhudas Lilladher | Gaurav Modi | Gaurav Modi | R/0564/32094/25/09/2009 |
| Prabhudas Lilladher | Girish G. Khandelwal | Girish G. Khandelwal | R/0564/10954/12/06/2006 |
| Prabhudas Lilladher | Hansa Kishore Vora | Hansa Kishore Vora | R/0564/00072/01/07/1998 |
| Prabhudas Lilladher | Harpal Singh | Harpal Singh | R/0564/38339/25/08/2010 |
| Prabhudas Lilladher | Heena Kishore Kapadia | Heena Kishore Kapadia | R/0564/07453/17/09/2005 |
| Prabhudas Lilladher | J Jayaramkumar | J Jayaramkumar | R/0564/07985/15/10/2005 |
| Prabhudas Lilladher | Jain Finance | Jain Finance | R/0564/37291/11/06/2010 |
| Prabhudas Lilladher | Jigar Thakorbhai Patel | Jigar Thakorbhai Patel | R/0564/14687/23/04/2007 |
| Prabhudas Lilladher | Jiten Hasmukh Shah | Jiten Hasmukh Shah | R/0564/07294/03/09/2005 |
| Prabhudas Lilladher | Kalpeshkumar J Jani | Kalpeshkumar J Jani | R/0564/31981/18/09/2009 |