Find the list of Top 10 broking Franchises in India. Before going into the detail of this discussion, let's have a brief understanding of the broking franchise.
A broking franchise is a stock broking house who is willing to give its franchise to a small or medium size business owner. They sell their franchise to earn extra income generated by the franchisee or sub-broker.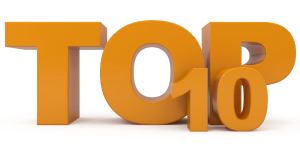 An individual or a business who buys the franchise is known as sub broker or business partner or franchisee.
A broking company that sells its franchise is known as Franchisor or Broking franchise provider.
Now, let's check our Top 10 sub broker partners in India & then we will find out all the important metrics used to come up with this amazing ranking.
---
Compare Sub Broker Franchise
vs
---
Rank of Top 10 Broking Franchise in India
---
Want to Become a Sub Broker – Just Fill up the form
---
List of Top 60 Sub Broker Franchises in India
---
To come up with this ranking of sub broker franchise, we have done a detailed analysis on 9 parameters. Here is list of Parameters used to judge this stock broker ranking:
Stock Market Experience
Service
Product
Trading Platforms
Support
Revenue Sharing Model
Security Deposit
Offers
Market Share
Let's have a detailed understanding on these parameters & which broking franchise has performed best for each of these parameters.
---
Top 10 Broking Franchise with highest Stock Market Experience
Angel broking & Sharekhan are known to be the most experienced sub-broker franchise provider in India. They are sharing rank 1 for this parameter. Kotak Securities, ICICI Direct, Motilal Oswal & IIFL are at collectively ranked 2nd. Edelweiss franchise is ranked 3rd followed by Nirmal bang on 4th. SMC & Karvy are sharing the 5th position.
---
Best Sub Broker Franchise with Top service delivery
Here the leader again is Angel Broking along with Kotak Securities & ICICI Direct. These 3 franchise owners are well deserved as they have won accolades from many in this segment.
---
Broking Franchise with widest range of Products
This parameter is ruled by 4 stock brokers – Angel Broking, Kotak Securities, ICICI Direct & Motilal Oswal. All of these brokers offer a wide range of products to their sub brokers & their clients.
---
Stock broker with Best Trading Platforms
Kotak Securities has made a big mark in this category. Their Keat pro x is known to be the best trading platform in the country. Sharekhan's Trade Tiger is very close at 2nd position. All Sub brokers & their client loves both these trading platforms.
---
Best Broking Franchise with best client support
One Sub Broker partner stands out in this segment is Motilal Oswal. They are known for elite franchise program & their support is also of elite quality. This broking house is omnipresent 24*7 for their client. They also have a dedicated support team for broking franchise clients.
---
Best Stock broker with most flexible Revenue Sharing Model
Angel Broking, SMC & Nirmal Bang are sharing as high as 80% with their sub brokers. Although only few clients receive 80% brokerage share, but still this number is staggering. A sub broker with a good negotiation skill can get 60%-70% commission sharing from these 3 stock brokers.
---
Top 10 Sub Broker Partner with Low Security Deposit Requirement
Angel Broking & Nirmal bang are again ranked at 1st position in this category. Sharekhan, SMC & Karvy are ranked 2nd. Followed by IIFL on 3rd & Kotak securities on 4th. Edelweiss, ICICI Direct & Motilal Oswal are 5th, 6th & 7th respectively.
---
Best Stock broking Franchise with most lucrative offers
Angel broking rocks at No.1 in this section. They are known to introduce very frequent offers for sub brokers & their client. Some of their most known offers are Lifetime Free Demat Account & Flat 20% off on Brokerage. Sharekhan is ranked 2nd for this category.
---
Broking Franchise with Highest Market Share
Stock Broking industry is quite fragmented, the volume of competition is huge. Only one company stands out in this segment is Angel broking. They are far ahead of their closest competitor.
---
Top 10 Broking Franchise in India 2023 – Conclusion
Angel Broking is definitely ruling the roost with highest rating along with ranked 1 in most of the segment. 2nd position goes to Sharekhan, they are definitely getting very closer to number 1 position. Kotak Securities is ranked 3rd & ICICI Direct is ranked 4th. Motilal oswal is known as elite franchise provider & they are ranked at 5th position. Rest of the list is not as formidable as compared to top 5.
---
Want to Become a Sub Broker – Just Fill up the form
---
List of another Top 60 Sub-Brokership Providers in India
---
Sub Broker or Stock Broker Franchise FAQs
Know everything about Sub Broker or Stock Market Franchise Business.
What is a Sub Broker / Sub Broker Franchise / Stock Broking Franchise Business Model?
A Sub Broker is someone who is not associated to any Stock Exchange directly; which means he is not a direct Trading member of any Stock Exchange. Instead he acts on behalf of a Stock Broker as a middle man and gets customers for the Stock Broker using his given tools and systems. He is the mediator between the Stock Broker and the end customer who facilitates trade for investors using the Stock Brokers Trading agency.
A Sub Broker Franchise or Stock Broking Franchise business model is more like an agency taken from the Stock Broking House, which gives a license to trade in Stock Market for self as well as for customers. In lieu of this, the Stock Broker gives certain Revenue share to the Sub Broker as decided during the contract.
---
What is an Authorized Person Business Model?
An Authorized person could be an individual, firm, Partnership firm, LLP or any corporate house appointed or designated by the Stock Broking house to operate as an agent and trade for its customers.
Before appointing an Authorized person, the Stock Broker needs to take relevant approval from the Stock Exchange and he shall be appointed for a specific segment only and not for all segments together.
An Authorized person is required to have a Certificate of Registration from the exchange without which he cannot be appointed as an Authorized person and cannot deal in securities. It is the responsibility of the Stock Broker to check that he is registered with the relevant Stock Exchange.
It is also mandatory for all Broking Houses to enter into a contract or agreement with the Authorized Person before appointing him. This agreement clearly defines all the rights and roles of both the member and the Authorized person.
Shriram Insight Limited is one such Stock Broker that operates on an Authorized Person Business Model as well apart from other Sub Broker models.
---
What is Master Franchise Business Model?
Someone who is taking a Master Franchise from a Stock Broking company will have exclusive rights to handle all business for a particular demarked area / region.
No other Sub Broker or Associate or Franchise would be allowed to run any broking business for that stock broker in that area except the Master Franchise.
Infact all Sub Brokers operating in that area will be mapped under the Master Franchise as well. In other words, the Master Franchise is like a mini Stock Broking House itself, but for a designated area only.
The Master Franchise will be supported immensely by the Stock Broker and all access for tools and trading platforms will be provided to him. He will also be responsible for revenue generation for his particular region.
Angel Broking has one such Master Franchise concept in its stream of Business models and they have several Master Franchises all across the country handling their business.
---
What is Remisier Business Model?
A Remisier is nothing but an Agent or Advisor working for a Stock Broking company who works on a commission basis and gets a percentage commission on every transaction or trade done by his clients. A Remisier Business model is the most common one across the stock broking industry as it generally doesn't have too many prerequisites to get started.
There is no capital investment one has to make to enroll as a Remisier. All you need is some basic knowledge of the Financial industry and some basic qualification. If you have an existing client base from any previous business, that is only an added advantage.
This business model is very comfortable and easy to adapt for Stock Brokers as well as they don't need to bear any fixed cost or charges of salary or monthly maintenance or supplies etc.
If the Remisier performs, the company is liable to pay. Hence it is a give and take relationship between a Remisier and a Stock Broking house.
Many Stock Brokers like Motilal Oswal, Angel Broking, Sumpoorna Online etc offer the Remisier model for business association and are operating successfully in this model.
---
What is Referral Business Model?
A Referral Business model is an age of old technique of "publicity through word of mouth". It is a tried and tested method of promoting business by adding references. It is a very effective business model provided it is strategically carried on.
Referral building is a very spontaneously and cost effective method of increasing business be it in any field. Instead of spending money on banners and posters or media publicities or promotions, the company shells out some benefit earned and gives it to the existing team member who has got the reference.
So typically in a referral business model, the Sub Broker would refer someone to join the company and when the person joins, he gets a certain amount as token of referral amount. That could be a percentage of brokerage earned or a fixed amount, depends on company to company.
Some companies just offer a one time referral bonus to the person who referred whereas some others also offer a lifetime percentage of brokerage they generate as a part of your incentive.
For Eg: In TradePlus Online, the Sub Broker gets a recurring income every month from the person whom he referred. Similarly in Upstox as well, one would get 10% of the brokerage amount he generated every month as a part of his earning and this would be a lifetime income. Whereas in My Value Trade, the Sub Broker gets Rs.1,000 flat on every referral.
---
How much does a Sub Broker Earn?
Sub Brokers earn a whopping income by ensuring their clients keep trading regularly. In-dept understanding and knowledge of the Stock market is a very rare quality that not too many people possess. Hence, the Sub Brokers capitalize on their knowledge & experience and help people trade.
Earning and making profits is purely an individual capability especially in this field. It completely depends upon the Sub Broker, his clientele and his ability to get them to trade that will make his business successful. However commission and revenue sharing models have changed a lot from what it was earlier.
Earlier Sub Brokers used to get around 40-50% of the brokerage earned; however nowadays Stock Brokers are willingly shelling out as much as 60-70% as well where they see high potential Sub Brokers.
Lot of companies tailor make their brokerage and commission plans as per the margin money paid as well as the revenue generated by the Sub Broker. Infact a lot of Broking houses also sometimes payback 30-40% of their expenses as well, but this is only done for a selected few Sub Brokers who give exemplary business to the Stock Brokers.
Many Stock Brokers like Angel Broking, Samco Securities, FYERS etc offer flexible brokerage and commission plans to High network Sub Brokers despite having a revenue sharing model already.
---
Find another list of Top 60 Stock Broking Franchise in India
---
Who is Sub Brokership without Deposit?
 As a part of the Sub Brokership deal, many companies charge a minimum Deposit from the Sub Broker as a security or guarantee. However, many companies are changing their paradigm these days.
They are moving away from that traditional security deposit phenomenon and looking now at the potential of the person to grow the business.
Hence these days Stock broking companies offer a Zero Security deposit plan so that more and more eligible Sub Brokers can enroll with them and let their business grow.
Some of the companies that offer a Zero Deposit Brokership are Motilal Oswal, Angel Broking, Tradebulls, Swastika Securities, Cash Box Capital etc.
---
How to become a Sub Broker in India?
Becoming a Sub Broker is not a very difficult task. If you have some understanding of the stock market and want to make a career out of it or if you have been into the financial services industry and have a zeal to make it big into your own business, then you can surely enroll as a Sub Broker.
Primarily, you need to identify which Stock Broker you would want to be associated with, as you can only be a licensed Sub Broker with only one Broker. You can do your research as to which broker offers maximum benefits and commission or brokerage plans.
Once you have finalized the broker or Stock Broker that you want the Sub Brokership with, you have to login to their webpage and fill in a request form to show an interest towards becoming a Sub brokerage.
Post this step, most Stock Broking companies will get in touch with you and get further details. They will also call you for an IVP (In-person Verification) which a mandate for all brokers before enrolling a Sub Broker. Some Brokers would also opt for webcam interaction but some brokers follow rules stringently.
---
What is Stock Broker Franchise or Stock Market Franchise?
Stock Broker Franchise or Stock Market Franchise is a concept wherein any Stock Broker registered with SEBI provides its franchise to any person or company who is willing to execute the trading business for the Stock Broker while maintaining and adhering to all SEBI guidelines and rules.
The Stock Broker Franchise has many rights which a Sub Broker or Associate do not have and he can utilize these rights to add on more business.
The Brokerage share and revenue model is also different than the Sub Broker model.
The Stock Broker Franchise will also get full support from the Stock broker to enhance the business.
---
What is Free Sub Brokership?
Many companies have started realizing that Sub Brokers refrain to invest in a particular company mainly due to the initial deposit amount or the margin amount that they need to maintain. There are also Demant Account and Trading Account opening charges sometimes. All these charges seem to be an investment for a Sub Broker.
Now, to invite and encourage more and more young entrepreneurs to join as a Sub Broker, many stock broking houses have started offering free Sub Brokership deals which means there are no charges whatsoever on starting off as a Sub Broker.
Many progressive companies like Angel Broking, Motilal Oswal, Tradebulls and Zapmeta etc have already started offering Free Sub Brokership to all.
---
Want to Become a Sub Broker – Just Fill up the form
---
What is the role of a Sub Broker or Authorised Person?
A Sub Broker or an Authorized person works as an agent for the Stock Broker to help trade for the clients of that Stockbroker. He is more like an intermediary link between the client and the Stock Broker.
He would be have access to all the tools and trading platforms of the Stock Broker to trade online for that Stock Exchange and he would get his clients to trade through those tools.
The main role of a Sub Broker or Authorized person is to first Educate and make clients aware of the benefits of trading, Lure more and more people to invest in the Stock market and get them to trade.
He needs to assist the investor in smooth trading, give realtime advices on how and where to invest and also help him if he is stuck somewhere. That's how he would build his clientele and in turn be profitable for the Stock Broker as well.
Many companies like Angel Broking, LKP Securities, Shriram Holdings, Samco Securities etc have been operating only through a Sub Brokership model and have been extremely successful.
---
What are the benefits of becoming a Sub Broker?
There is certainly lot of scope in growth in the Sub Broker business. Not too many people are still educated or aware of the stock market investment strategies and tips to succeed.
If you know the Stock market well and can make right and calculative decisions to earn profits, you can surely capitalize on this knowledge and help others earn profits as well. In the bargain, you would also make some good money as Stock Brokers do pay a good amount or Brokerage share to their Sub Brokers.
Stock Brokers want more & more experienced Sub Brokers to expand their business and hence are ready to shell out as much as 70-80% of the Brokerage charge as revenue sharing.
Clients, on the other hand, if they see merit in investing and get good results, will surely trade aggressively making you earn more profits. Moreover, if your clients are happy and satisfied trading with you, they would certainly spread positive feedback about you, hence adding to your client base.
So it is a ripple effect. The more you share your knowledge and help others gain profit, the more earnings you yourself would end up making.
---
What is the minimum investment required to become a sub broker?
To become a Sub Broker, you first need to get a Trading account and a Demat Account opened with the Stock Broking Company. Many Stock brokers don't charge for a Demat Account Opening or Trading account opening, but some of them do charge a nominal amount.
For eg: many companies like Samco Securities, My Value Trade etc don't charge anything towards the Demat Account opening charge.
Many Stock Brokers also charge a minimum Security Deposit from their Sub Brokers before they start off as a collateral or guarantee. The minimum investment asked could be anything between 25,000 to 2,00,000 as well.
However, there are also many companies that don't charge anything as a minimum-security deposit. Here, they check the credentials of the Sub broker and validate if he can get a desired percentage of business growth for them.
Companies like Aditya Birla Money Ltd charge around 1,00,000 as initial security deposit, whereas FYERS, My Value Trade and Trade bulls etc don't charge anything in the form of a security deposit.
---
Find list of final 25 more Sub Brokers in India
---
Why do Sub Broker Business or Stock Broking Franchise fail?
The Sub Brokership or the Stock broking Franchise business is all about being able to expand business by adding more clients to the portfolio. If the Sub Broker is not able to add more clients to his portfolio, then he is bound to fail.
It is all about adding more clients and getting them to trade regularly. The Sub Broker only gets paid when his clients trade through the Stock Broker. He doesn't get a fixed pay, its all on variables basis the commission paid on his clients' business.
The major reason a lot of newly started Sub Brokers fail is the lack of adequate clientele in their portfolio. Even if they have clients, sometimes with their inadequate knowledge and expertise, they are not able to convince the clients to trade and hence do not get maximum benefits out of them.
Sometimes, the lack of effective research and analysis tools as well, clients do not get the desired confidence in the Sub Broker to be able to invest. Hence many companies are now using BI to actually setup tools and trading platforms which can given end-to-end market research analysis and tips on trading as well.
---
What are various factors to succeed in Sub Broker Franchise Business?
To effectively run a sustainable Sub Broker Franchise Business, some key factors p[lay a major role:
A loyal customer base: Having a loyal client base is the most important aspect of this business. The more the clients, the better growth your business will make. Also with a loyal customer base, you can expect them to spread the word and help you add on more clients through referrals.
Association with a reputed brand: If you have done your research well during taking up the Sub Broker agency and enlisted yourself with a good, reputed and renowned Broker, then half your job is done already. There is always a higher probability of people trading with known and high-end Stockbrokers, than with the lesser known ones. They are also not sure in such cases if their decision of investing is wise or not.
Sound domain knowledge: Sub brokers or Franchises need to ensure that they invest a lot of time and effort in training themselves and their workforce on the aspects of the trading business. Else the inadequate knowledge would become a barrier in convincing clients to trade.
---
What are major points to consider before owning a Broking Franchise Business?
Before opening a Broking Franchise Business, one needs to take stock of the below mentioned pointers:
Capital to start: To establish a Franchise business, you need to a have a good capital initially to secure the license, take up the place of work, hire people, and maintenance for a few months before the cycle of income starts churning. It is also advisable to have some kind of backup amount ready saved for rainy days.
Knowledge of the Stock Broking Industry: One thing you would want to ensure is that your workforce should have sound knowledge about the Stock broking industry to be able to help people to trade effectively. Either you hire people with experience and knowledge you invest in their training; but this needs to be on top of your list.
Strong client base: Having a strong clientele is the most essential part of starting up a Franchise business. Even if you have an existing client base from your previous business from a non-stock broking domain, you should try and convert as many as possible into your new business.
Use of Technology: Using modern day technology and high end trading platforms will enable your business to excel. There are many stockbrokers who already provide such high end tools, you can collaborate with them.
---
How to choose a right Stock broker to register as Authorized Person?
Before registering with a Stock Broker as an Authorized Person or Sub Brokership business, you need to do a detailed study on various Stockbrokers in your region and the various Products and Services they offer, which would be beneficial in your business growth. Some of the things you need to check in a stock broker are:
Reputation and Credibility in the Market:
You need to surely check if the Stock broker has a good credibility in the market. Only then would people invest through that stock broker, else convincing them to trade will be very difficult.
The Stock broker's tenure in the business, growth rate in the last few years and client base, everything needs to be checked thoroughly.
Products offered by the Stock broker:
You also should check the range of products the Stock Broker offers its clients. There are many Stock brokers offering a full range of financial products ranging from Equity, Derivatives, Currency, Commodity, IPO, Mutual Funds, IPO and Insurance products as well.
Companies like LKP Securities, Angel Broking etc offer a wide range of products. This way you can be a one-stop-solution for all your customers' financial needs and they would not need to shop outside.
Exchanges they deal with:
You would also want to check which exchanges they are associated with. If they are associated with multiple Exchanges for multiple segments, that's an added advantage as you wouldn't be able to do business under all segments.
Services Offered by the Stock Broker:
There are various services that Stock brokers offer these days for their customers' convenience like free trading account opening, Research and analytics services, Training and assistance for business, Advanced trading tools etc.
These services enhance your relationship with the customers in turn increasing your sales and overall business.
---
How to cancel a Sub Brokership with a Stock broker?
A Sub broker can apply for cancellation within six months of the date of advertisement. He has to bear a cancellation processing fee of Rs. 1000 during the time of cancellation. The Sub broker also needs to return his original SEBI registration certificate along with the application for cancellation.
---
What is the eligibility criteria to become a Sub Broker?
Below mentioned are the basic requirements before registering as a Sub Broker:
Should have completed his HSC (10+2) degree. Ideally the person should atleast be a graduate, but as per the regulatory norms, 12th pass is the minimum requirement
Should have some experience and knowledge of the Financial services industry. Atleast 2 years' experience of working in a Finance related role.
Should have basic computer knowledge to be able to work on the tools
Sound knowledge about the Stock Market and Current affairs would be an added advantage
Should have good communication and convincing skills
Should clear an assessment on basic NSIM modules which are questions based on equities, commodities, Mutual funds, IPO etc. This is a mandate as basic knowledge about the stock market is critical hence he would not be able to sustain in this business
---
What are the different types of Sub Broker Business Models?
The different types of Sub Broker Business Models are:
Sub Broker or Associate or Remisier
Sub Broker Franchise or Stock Broker Franchise
Authorized Person
Master Franchise
---
Want to Become a Sub Broker – Just Fill up the form
---
Important Articles –
---
More about Stock Broker Review –