SKI Capital Sub Broker Program is a quite famous in the northern part of India. The Broking house is based out of New Delhi & well established.
Summary
Top Business Model
Sub Broker
Revenue Sharing
60% – 75%
Security Deposit
Rs.50,000 Onwards
Become Sub Broker in
45 Days
Receive Payout in
28 Days
Founder
Manick Wadhwa
Established Year
1993
SKI capital, a member of NSE, NCDEX, MCX, has gained its recognition as an established broking house because of its policies which put client's needs above anything.
This review throws some light upon the workings of SKI capital Sub Broker, its revenue sharing model, its Franchise Cost, Sub Broker Offers, Document requirements & more. Let's Start with Customer Ratings & Reviews of SKI Capital Partner Program.
---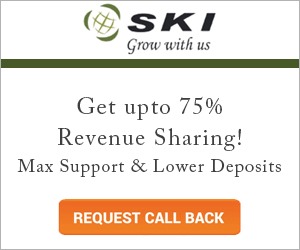 ---
SKI Capital Franchise Customer Ratings
SKI Capital Franchise
Criteria
Ratings
Experience
2.8/5
Services
2.9/5
Products
2.7/5
Trading Platforms
2.8/5
Support
3.0/5
Revenue Sharing Model
2.6/5
Security Deposit
3.5/5
Offers
2.8/5
Market Share
2.1/5
Overall
2.8/5
---
Compare Sub Broker Franchise
vs
---
Types of SKI Capital Franchise
Sub Broker or Partner
Master Franchise
Remisier
---
Become a Sub Broker with Ski Capital – Just Fill up the form
---
SKI Capital Sub Broker / Associate Partner / Franchise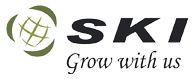 In order to become a sub broker, i.e., to have an actual franchise setup, one should have considerable amount of knowledge and experience of business dealings, how to maintain a social circle.
He/She should be able to make an investment for office and other related inputs like a decent MPLS/VPN connection, broadband, etc. Investment will generally lie between the price range of 2-3 lacs.
The office should cover 200 square metres of area and should have a prime location.
---
SKI Capital Master Franchise
This is almost identical to being a sub broker, except that, the one holding the master franchise in a particular area will be having monopoly over that area i.e no other sub broker will be sharing the location.
---
SKI Capital Remisier
Being a Remisier simply implies becoming an agent of the company; getting the company people who have shown interest in becoming company's customer.
---
SKI Capital Sub Broker Commission or Revenue Sharing Model
Usually, distribution of revenue generated by selling of financial products , is in the ratio of 70:30 for the AP and the SKI Capital Company respectively. As the business expands, AP may claim a higher ratio of the revenue generated for improving the existing facilities or expanding to new ones.
For a Master Franchise, larger proportion of revenue earned will go to the master franchise. Here the Sharing for Master Franchise can go upto 80%.
The remisier may get upto 20-30 percent of the revenue depending upon number of leads he/she gets to the company.
For SKI Capital, Revenue sharing depends on 1 major factor i.e –
High Revenue Generation leads to High Revenue Sharing
| | | |
| --- | --- | --- |
| | SKI Capital's Commission | Sub Brokers Commission |
| SKI Capital Sub Broker | 30% – 50% | 50% – 70% |
| SKI Capital Master Franchise | 20% – 30% | 70% – 80% |
| SKI Capital Remisier | 70% – 80% | 20% – 30% |
---
Check out Revenue Sharing of other Sub Brokers
---
SKI Capital Franchise Cost or Security Deposit Amount
As mentioned above, for setting up the office the amount invested will be between 2-3 lacs for both Sub Broker & Master Franchise.
Apart from this, the Sub Broker has to pay a refundable security deposit amount of Rs.50,000 & Master Franchise has to keep minimum deposit of Rs.2 Lakh.
The Associate Partner & Marter Franchise both will also have to make some non refundable payments which will include Rs.2360 for NSE registration, Rs.400/month for ODIN and Rs.100 for NOW and annual maintenance charges.
The Remisier only needs to keep Rs.10,000 as Security Deposit.
| | |
| --- | --- |
| | SKI Capital Franchise Cost |
| SKI Capital Sub Broker | Rs.50,000 |
| SKI Capital Master Franchise | Rs.1 Lakh – Rs.2 Lakh |
| SKI Capital Remisier | Rs.10,000 |
---
Here are Security Deposit info of other Stock Broking Franchise
---
SKI Capital Sub Broker Offers
These are the points which make investing in SKI Capital an attractive deal.
Variety of financail services like equities, commodities, online trading, IPOetc.
Possesses a multifunctional trading platform which is easy to use.
Provides customised solutions to the clients depending on their needs.
Low security deposit
Flexible revenue sharing model.
---
Check out other companies Sub Broker Offers
---
How to become Sub Broker of SKI Capital?
Get started by filling up the lead form.
Receive a call for interest verification from Call Centre.
Confirm a meeting by talking to the Sales Representative.
Meet with the Sales Representative for the details and queries.
Submit the documents required for verification and initial investment cheque.
Verification of the documents will take place.
After verification, you will be provided with Account ID.
The above process may take 6-7 days to be completed.
Documents Required for SKI Capital Partner Registration
Educational degree certificate
DOB verification- 21 years and above
2 photograohs
Cancelled bank cheque
Rent Agreement for Office space
Aadhar card
PAN card
Address Proof
---
Why Partner with SKI Capital?
Myriad financial services offered by this sigle company.
Technical and Marketing Support provided to the APs.
Robust technological support and Research base.
Online services for demat accounts.
Facilities like online account opening, statement provision etc.
Power packed back office systems.
---
Support Provided by SKI Capital Partner Program
Marketing support via printing leaflets, flexes, brochures etc.
Training support by organizing events and seminars.
Technological support for client's facilitation.
Client Acquistion support.
Back office having various facilities.
---
Become a Sub Broker with SKI Capital – Just Fill up the form
---
Find detailed review of other Sub Broker Franchise
---
List of Top SKI Capital Partners/ Business Partners
| | | | |
| --- | --- | --- | --- |
| Company List | Remisiers Name | Trade Name | Remisiers Registration No. |
| SKI CAPITAL | Bazlul Hoque | Bazlul Hoque | R/3213/23719/21/08/2008 |
| SKI CAPITAL | Manish Agarwal | Manish Agarwal | R/3213/23165/22/07/2008 |