IFCI Sub Broker is a very new entrant in the broking franchise business. The company has developed a strong network of sub-brokers and franchise partners who have helped it spread its presence nationwide. IFCI Financial relies a lot on such sub broker networks and hence provides some good support and boost to their business in return.
Summary
Top Business Model
Sub Broker
Revenue Sharing
50% – 70%
Security Deposit
Rs.50,000 onwards
Become Sub Broker in
40 Days
Receive Payout in
30 Days
Founder
Dr. Emandi Sankara Rao
Established Year
1995
In this article, we have discussed the franchise models available at IFCI Financial, the revenue sharing ratio, the deposit amount, the support provided by IFCI Financial, etc.
IFCI is an undertaking of the Indian Government and its subsidiary IFCI Financial Services Limited i.e. IFCI Financial is engaged in the broking business.
It was set up in 1959 by IFCI Limited. It provides stock broking, commodity broking, investment banking, mutual fund distribution, and many other services falling under the capital market.
---
---
IFCI Financial Franchise Customer Ratings
IFCI FInancial Franchise
Criteria
Ratings
Experience
2.1/5
Services
2.3/5
Products
2.1/5
Trading Platforms
2.2/5
Support
2.5/5
Revenue Sharing Model
2.2/5
Security Deposit
2.4/5
Offers
2.2/5
Market Share
1.9/5
Overall
2.2/5
---
Compare Sub Broker Franchise
vs
---
Types of IFCI Sub Broker/ Authorised Person
IFCI Financial currently has only one business model which is the basic and the most opted model i.e sub-broker or authorized person.  Let's learn in detail about this model and the associated returns and investments.
---
Become an IFCI Authorized Person – Just Fill up the form
---
IFCI Financial Sub broker/ Authorised person
The criteria for appointing sub brokers, the deposit, the investment amount and the revenue sharing model, etc. are quite lenient with IFCI Financial.
An IFCI sub-Broker will have to have some basic knowledge about trading and business and also a good social profile will be helpful to the Authorised person. The sub-broker will have to rent or own an office space backed up by computers and phones and broadband.
The revenue sharing ratio ranges between 50% to 70% depending upon various parameters. The same is discussed in the next para.
---
IFCI Authorised Person or Sub Broker Commission or Revenue Sharing Model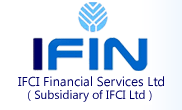 IFCI Financial's revenue sharing ratio is more or less in line with that of the industry. The ratio starts from 50% and can go up to 70% The ratio is negotiable and will change from case to case.
There are no defined slab rates for such ratios as there are also dependent on a number of qualitative factors. A few of such parameters are the quality of the client base, the market credibility, the quality of services provided to the customers, etc.
The quantitative parameters include the amount of deposit made, the revenue contributed, the city in which the sub-broker is based, etc. Hence, it is advised that the sub broker should appropriately evaluate all such parameters and negotiate the revenue-sharing ratio accordingly.
| | | |
| --- | --- | --- |
| Business model | IFCI Financial Commission | Sub Broker Commission |
| Sub broker/ Authorised partner | 30% – 50% | 50% – 70% |
---
Check Revenue Sharing Models of other Stock Broking Franchise
---
IFCI Franchise Cost or Security Deposit Amount
IFCI Financial requires a sub-broker to pay a deposit of INR 50,000 to INR 2 lacs depending upon factors like the city of operation, the revenue base, the revenue ratio agreed, etc.
The deposit amount may increase as the revenue base increases. This deposit is generally held by the broking companies as a security to cover up defaults, if any, that the sub-broker commits. Also, this deposit is generally refunded to the sub-broker when the sub broker exits from the arrangement or terminates the agreement.
Apart from such a deposit, the sub-broker will also be required to make some investment in the infrastructure like office setup, workstations, internet, resources, etc.
| | |
| --- | --- |
| Business model | IFCI Financial Deposit required |
| Sub broker/ Authorised person | Rs. 50,000 onwards |
---
Check Security Deposit requirements of other Sub Broker Franchise
---
IFCI Financial Franchise or Sub Broker Offer
IFCI Financial is running the following offers currently for its sub-broker programe:
Customized brokerage plans for sub-broker customers
Investment advisory services for a limited period to sub broker customers
Low investment cost
Flexible revenue sharing ratio
Free set of trading terminals
---
How to become IFCI Sub Broker?
Step 1 – Fill in the details in the form available here.
*Step 2 – Our representative will call you to confirm the details and confirm your interest in the opportunity.
Step 3 – IFCI Financial representative will connect with you and fix up a meeting to discuss the proposal.
*Step 4 – You will meet the IFCI Sub Broker team and discuss the arrangement with them in detail. You should ensure that all the aspects like revenue ratio, investment amount, deposit amount, break-even period, the support offered, etc., are discussed appropriately and agreed upon.
Step 5 – Provide your documents to IFCI Franchise Team and pay the deposit amount. IFCI Financial will also confirm with you if you have been registered as an AP with the stock exchange in the required segment. In case you are not registered, then you may pay the registration fee to IFCI Financial and they will get you registered.
Step 6 – IFCI Financial team will verify the documents.
Step 7 – After verification, the IFCI Authorized Person team will share the agreement with you which will cover all the details of sub broker arrangement. Read the same care and sign it.
Step 8 – IFCI Financial will undertake the process of registering you with the stock exchange as an AP (if not already done by you) and you can then start functioning as a sub-broker/AP.
The procedure gets completed in almost 7-10 days.
Documents Required for IFCI Financial Partner Registration
Copy of PAN card and Aadhar Card
2 Passport size photos
Ration card copy
Proof of date of birth
Stock exchange registration certificate
Copy of mark sheet and passing certificates
Receipt of payment of security deposit
---
Understand the Documents Requirement of other Sub Brokers
---
Why Partner with IFCI Financial?
It is a government-owned entity and hence can be trusted
Has a good brand name
Provides flexible revenue-sharing model
Has good trading software and analytical tools
Offers various services to customers.
---
Support provided by IFCI Financial Partner Program
Provides marketing support by assisting in client acquisition
Helps in training the resources and the customers
Offers technical certifications
Conducts workshops for customers to guide them on the trading strategy
Also provides assistance in setting up infrastructure
---
Start your business with IFCI Sub Broker – Just Fill up the form
---
Important Articles –