SMC Sub Broker has been in broking business for quite a long time and is one of the well know franchise broking house. It was also a trend follower when it comes to the franchise/sub-broking business. As on date, it has around 3000+ franchise firms.
Summary
Top Business Model
Sub Broker
Revenue Sharing
65% – 75%
Security Deposit
Rs.50,000 – Rs.100,000
Become Sub Broker in
2-3 Weeks
Receive Payout in
30-45 Days
Founder
S C Aggarwal
Established Year
1994
It is one of those institutes which recognizes the importance of creating self-identity and hence it co-promotes the franchisee as well in all the ways possible. For a detailed understanding of the offerings of this broker, please refer the paras below.
Here is the detailed SMC Franchise review & dig deep into SMC Sub broker offers, SMC franchise revenue sharing model, SMC Partner security deposit requirement & other important features of SMC Franchise.
---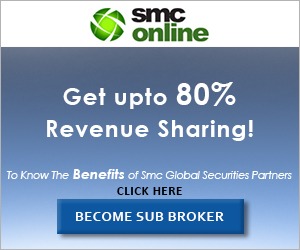 ---
SMC Franchise Customer Ratings
SMC Franchise
Experience
3.00
Services
3.00
Products
3.00
Trading Platforms
3.00
Support
3.20
Revenue Sharing Model
3.80
Security Deposit
3.50
Offers
3.50
Market Share
2.80
Overall
3.20
---
Compare Sub Broker Franchise
vs
---
Type of SMC Franchise
SMC does not have any fancy business models. It offers only a single business model which is based on the very basic concept of sub-broking. However, the unique feature herein is the co-promotion that a sub-broker gets which enhances its identity and position in the market.
The other typical feature of SMC is that it mandates a minimum of one year experience by the candidate that wishes to be associated with SMC. Though, in exceptional cases, it also gives a chance to freshers.
---
Become a Sub Broker with SMC – Just Fill up the form
---
SMC Sub Broker Commission or Revenue Sharing Model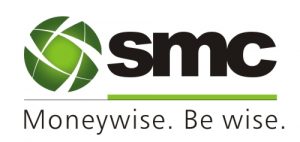 SMC has a very competitive revenue sharing model. The revenue ratio fits well within the industry benchmarks and is in line with the major market players falling under its category. The average ratio is somewhere around 30% to 60%.
One should note that it does not have a fixed ratio slab, rather it operates on a dynamic ratio which is negotiable. The negotiation part is dependent on case to case basis and varies with facts like existing client base, experience, margin money, existing infrastructure etc.
---
Check out Revenue Sharing of other Sub Brokers
---
SMC Franchise Cost or Security Deposit Amount
SMC has not prescribed any minimum margin money, however, in a general scenario, it calls for certain deposit amount which may range from 50,000. This is the deposit that SMC retains to cover any default of the sub-broker. Further, SMC also calls out for certain initial investment which includes a decent front office space, workstations and telephone connections.
---
Here are Security Deposit info of other Stock Broking Franchise
---
SMC Sub Broker Offers
SMC appreciates the contribution that sub-brokers make to its sbuiness and the growth and hence ensures that the sub-brokers are rewarded with the appropriate offers like:
A dynamic revenue sharing ratio;
Waving off initial margin money;
Assistance in setting up front office;
Offers on DEMAT/Trading account;
Reduced brokerage charges;
Increased credit limits;
Higher credit period etc.
---
Check out other companies Sub Broker Offers
---
How to become Sub Broker of SMC?
The following simple procedure is required to be adopted for registering with SMC as a sub-broker:
1st Step – Provide the requisite details in the lead form available here
2nd Step – Await verification call from customer executive
3rd Step – Await appointment call from the Sales representative executive of SMC
4th Step – Meet & greet with Sales Representative for discussing the opportunity, the demands, the expectations, negotiations and finalisation of terms
5th Step – Providing requisite documents and completing the initial infrastructure requirement
6th Step – Document verification by SMC
7th Step – Account activation
The turnaround of this procedure ranges from 3-8 days.
Documents Required for SMC sub-broker registration –
ID Proof
DOB proof
Address proof
Academic Certificate
Cancelled cheque or Bank statement
Registration certificate with SEBI/Stock exchange
Passport size photos
Infrastructure proof
PAN Card
Aadhaar Card
---
Why Partner with SMC?
The following features make SMC a worthy business partner:
Co-promotes the sub-broker along with its own promotion;
Access to research report;
Provides opportunities to interact with research team;
Hires quality staff and hence a better work culture;
Dynamic revenue ratio and hence performance based remuneration system;
Extended co-operation even with respect to business and financial issues;
Marketing trainings;
Provides increased trading limit;
Advisory services
---
Support provided by SMC Franchise
Brand building;
Training the staff;
Assistance in setting up initial infrastructure;
Training to capturing market;
Advisory access;
Client acquisition and retention support etc.
---
Become a Sub Broker with SMC – Just Fill up the form
---
Find detailed review of other Sub Broker Franchise
---
List of Top SMC Partners / Business Partners
| | | | |
| --- | --- | --- | --- |
| Company List | Remisiers Name | Trade Name | Remisiers Registration No. |
| SMC | Mr. Rohit Gupta | Rohit Gupta | R/0470/06085/09/05/2005 |
| SMC | Mr. Soni Shrikant Laxminarayan | Shree Markets Consultancy Services | R/0470/03901/29/09/2004 |
| SMC | Mrs. Krishna Goel | Goel Bansal & Co. | R/0470/06403/08/06/2005 |
| SMC | Ms. Kiran Singh | Shree Om Sai Investments | R/0470/03316/15/07/2004 |
| SMC | Ms. Sudha A. Kankani | Mayur Securities | R/0470/06404/08/06/2005 |