Upstox Sub Broker Program or RKSV Franchise Program is newly established in the broking franchise sector. There are multiple benefits and facilities that Upstox provides to its Sub brokers.
This review talks in detail about the benefits of Upstox Sub Brokers, Upstox Partner Revenue sharing model, the initial capital or investment required to become an Upstox broker and also the documentation required.
Summary
Top Business Model
Sub Broker
Revenue Sharing
30% – 50%
Security Deposit
Rs.3,000
Become Sub Broker in
15 Days
Receive Payout in
31 Days
Founder
Raghu Kumar, Ravi Kumar
Established Year
2011
Upstox (formerly known as RSKV) is a stock broking firm, which started operation in the year 2012 by three founders – Raghu Kumar, Ravi Kumar and Shrinivas Vishwanath. It has established itself across since the last 6 years as a leading discount broker of India.
They leverage technology to provide enhance trading experience to their sub brokers as well as trading clients. Multiple self-developed trading platforms designed by the Upstox team has helped clients have seamless trading transactions.
---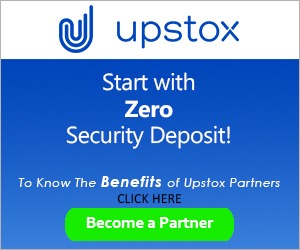 ---
Upstox Franchise Ratings & Review
Upstox Franchise
Criteria
Ratings
Experience
2.5/5
Services
2.8/5
Products
3.1/5
Trading Platforms
2.7/5
Support
2.8/5
Revenue Sharing Model
3.1/5
Security Deposit
3.3/5
Offers
2.7/5
Market Share
1.9/5
Overall
2.8/5
---
Compare Sub Broker Franchise
vs
---
Types of Upstox Franchise
Upstox has come up with only 1 business model under its franchise business i.e.
Upstox Business Partner or Sub Broker Model
Upstox Referral Program
Upstox Partner
The first model is the partner model. Anyone with a Upstox account trading in a regular manner can be eligible for establishing a partner's account with the Upstox stock broker.
The customers to whom the partners approach and can successfully onboard becomes a key lead in their network. The math is quite simple, the more the customers are referred to, the higher the commission the partner can earn.
Upstox Referral Program
To become a part of the broker's franchisee, the client can only opt to become their partner. However, an additional way of earning income is by becoming part of their referral program. It will provide a way of earning by referring prospective customers.
For each referral, the client/trader will earn Rs.400. a bonus of Rs. 300 is also provided for the first trade that takes place using the brokerage company's trading terminal.
---
Become an Upstox Authorized Person – Just Fill up the form
---
Upstox Sub Broker or Upstox Business Partner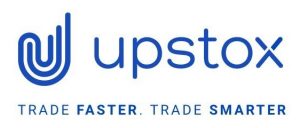 Upstox Sub Broker business mode is fairly simple and easy to understand. Anyone can enroll and become a sub broker and earn profits.
It is based on a per trade Profit model. Once the sub broker is enrolled, he earns a 30%-50% of profit from the brokerage generated by his clients. Hence the more they trade, the better it is for him.
This is a referral business model. You need to just refer your friends and friends of friends and once they register and start trading with Upstox, you will get 10% of the brokerage amount every time they trade.
Even if you are no more an active trader, you will still enjoy the brokerage every time your referrals trade. Hence this is a long term return Model.
The Upstox revenue model typically ranges between 50% to 70% depending upon the trading transactions done by the clients. An Upstox Business Partner also has access to various Tools and Dashboards prepared by the team to track clients and their trading patterns.
| | | |
| --- | --- | --- |
| Business model | Upstox Commission | Sub Broker Commission |
| Sub broker/ Business Partner | 50% – 70% | 30% – 50% |
---
Check out Revenue Sharing of other Sub Brokers
---
UpStox Franchise Cost or Security Deposit Amount
Enrolling as a Sub Broker with Upstox is a fairly easy and inexpensive proposition. You can register with merely Rs.3000 as the registration fees.
Out of this Rs.3000, Rs.2200 is taken by SEBI as their registration cost and the remaining Rs.800 is charged by Upstox as handling charges and services.
This is the lowest security deposit or initial down payment that any Sub brokership could ever charge. The idea is to encourage more and more people who have the zeal to trade to enjoy this platform and gain profits.
One can enroll as a Sub broker and trade himself as well as help others to trade thereby making good money for himself.
| | |
| --- | --- |
| Business model | Upstox Deposit required |
| Sub broker/ Business Partner | Rs. 3 Thousand |
---
Here are Security Deposit info of other Stock Broking Franchise
---
Upstox Sub Broker Offers
The Upstox Support team provides multiple benefits to its traders and sub brokers to ensure seamless trading and earning. Below are some of the offerings Upstox provides to its Sub Brokers:
Upstox uses world class trading platforms like Pro Web, Pro Mobile, Dartstock Trading Platform etc which enable users to have all their trading utilities in one single dashboard and managing their trading transactions becomes completely hassle free.
The One-stop-shop dashboard will manage all your transactions in an orghanised manner from Inviting referrals to keeping track of their trades, manager your trade accounts, maintain Earnings record and also calculate brokerage earned month-on-month.
The Upstox Support team will also manage your marketing for you. You will be provided with all the marketing material to attract your clients like brochures, company information, flyers etc.
You also get assistance in using the tool effectively by the support team.
---
Check out other companies Sub Broker Offers
---
How to get started and become an Upstox Sub Broker?
Getting started with Upstox is a very easy and simple process. The motto of Upstox is "earn profits while you help others trade in the stock markets".
Since Upstox Sub Broker is a business model about referrals, the Support team will check your plan and idea on how you would get more and more people enrolled.
First Step: you need to Register yourself as a Sub Broker Business partner
Second Step: You will need to impress Team Upstox with your plan on how you would get more and more referrals and clients to enroll and trade.
Third Step: If you are able to convince them with your business plan, then you will get direct access to the Dashboard and you can get started immediately. Start trading yourself and get others to trade as well using the same tool. Its that simple.
This entire process will take 8-10 working days.
Documents required for Upstox sub-broker registration:
Identity proof: Aadhar Card, Pan Card, Driving license or Passport
Date of birth proof: Passport or Pan Card
Address proof: Adhar card, Passport or Driving Licence
Academic qualification
Cancelled Cheque for bank Account details
Passport sie photographs
Registration certificate with SEBI / Stock Exchange
---
Who can own an Upstox Franchise?
Anyone and everyone with a good business plan and with a zeal to make money can get started with Upstox as a Sub Broker.
Upstox's list of Sub Brokers include Entrepreneurs, Investors, Traders, Educators, Social Media Influencers and even corporate people who are involved in a regular 9-6 job.
Anyone who can influence people and create a marketing chain can get enrolled as a Sub Broker:
Educators: If you are into training of Stock market or Trading services, you can enroll as a Sub Broker. Help your clients and students to invest and trade and gain profits in lieu of that.
Youtubers: If you are a seasoned Youtuber, you can create videos of the Trading tool and Dashboard and educate people on how trading can become better and easy.
Techies: If you are a techie, then review the Pro Mobile and Pro Web apps and provide your reviews online. This would help you attract more and more clients to join you.
Social Influencers: If you are a social media buff and like to post your opinions on Facebook, Twitter and such social media platforms, you could join Upstox as a Sub Broker and spread your views across inviting more people to join you.
Therefore, anyone and everyone can become a Sub Broker. There is no prerequisite of joining as a Sub Broker, you just need to understand trading and help others to trade. In the bargain, you would yourself earn great profits.
---
Infrastructure Investment by Upstox Sub Brokers / Authorized Person
Certain infrastructure requirements need to be met to officially become a sub-broker with Upstox. However, Upstox does not require any particular investment or charge for the upkeep of the infrastructure.
There is no rule to maintain an office with opulent interiors and a minimum level of staff members.
Unlike most of its peers in the market, Upstox is not strict in having a strong internet connection, telephone lines, or even providing customers with mandatory in-depth trading reports.
---
Upstox Franchise Eligibility Criteria
Below is a description of Upstox Franchise Eligibility. Below is a detailed description of the eligibility criterion to become a Upstox Franchise partner:
Anyone who can effectively communicate and conduct business may launch a sub-broking operation with Upstox. Only a few standard requirements—namely, the following—must be met; they are not particular eligibility requirements:
The education needs to be finished up to the 10+2 level.
Keep up your thorough understanding of the financial market.
It is advantageous to have a basic understanding of the stockbroking sector.
Any modules on commodities, derivatives, or stocks will also be taken into consideration.
Should maintain an in-depth understanding of the political, social, and economic systems.
---
Upstox Sub Broker Support / Advisory
Upstox is known to be a renowned trading platform providing various resources to help its partners and sub-brokers operate their businesses. They assist relationship managers and proper training support.
Along with all the training support, Upstox also helps with marketing strategies to increase the market leads and target segments.
The training module of the organization is very comprehensive and it covers multiple aspects which provide a complete understanding of all products to the partners/sub-brokers.
---
Why Partner with Upstox?
With a fairly simple process, being a Upstox Sub Broker opens the door to increased earnings. You gain from your relatives' and friends' trades as well as from the recommendations you offer to them.
It's straightforward to become a sub-broker, and the entire procedure may be done online.
Anyone with a basic understanding of trading and the stock market can participate in the Upstox Franchise Program, which is an excellent way to encourage additional or side income.
By teaming up with the Upstox partnership module, you not only receive a lot of market exposure but also can learn directly from the market's leading professionals.
You recommend others to your network, and you get paid when they successfully establish accounts. This cycle continues for both direct and indirect referrals.
---
Upstox Franchise – Pros & Cons
PROS
Simple and easy accessibility: It is easy to set up a partnership account using the online portal.
Referral program: earn positive revenue by referring the offers to friends and family members.
Brokerage share: receive a certain percentage of brokerage fee on trades through the internally established referral chains.
Technical support: You can obtain technical support from Upstox, and your referrals can get help with the account opening process or any other stage.
Marketing support: In addition to digital and tech stack training, the Uptox professional also provides marketing support to have a more defined strategy for approaching prospective customers.
CONS
Less flexibility: the entire partnership network chain is closely monitored by the organization's management team, therefore there is a high chance that they can shut down the channel at any point in time.
Less success rate: out of the entire referral program, only 20-40% of the indirect referrals receive remuneration.
Criteria: to become part of the partner program, you are required to meet certain stringent requirements and criteria.
---
Upstox Franchise Registration
Any customer of this stockbroking company can collaborate with them and become a Upstox Authorised Person through the Partner model. The entire concept of the model is created to increase the reach and visibility of the organization.
The entire procedure for registering with the partner model is quite straightforward. All you need to do is go to Upstox's official website and once the landing page loads, click on the "Partner with Us" option.
The option will redirect you to the registration application page. Fill in the data correctly, submit the document and wait for their response. This is the starting point of the registration process.
---
Earning the potential of a Upstox Partner / ROI
The return on your investment would be pretty substantial considering that the investment is only Rs. 3000. With just three to five customers, you can break even.
Your Upstox Partner business will only expand if they begin trading and paying brokerage. You will not have to worry about the return on your initial investment as you can reach the breakeven point in a month.
With a bandwidth of 100 clients, you can easily earn an income of Rs. 1 lakh every month.
---
Upstox Franchise Referral Program
The entire referral network of the Upstox Partner model is so vast and extensive that you can build a web of customers which includes online influencers, marketing professionals, financial enthusiasts, and many more.
The referral Upstox Partner's sole responsibility under this program is to bring clients to the brokerage company. The program does not impose any obligations on the clients and customers. The ideology is simple, refer to people and earn a commission.
---
Brokerage Charges were levied on the clients of Upstox Partners
The customers trading through Upstox Sub brokers are subject to a certain amount of brokerage fees. The details are provided below:
A Rs. 20 per trade or 0.05% on equity trading, equity intraday trading, equity futures, currency futures, equity options, currency options, and commodities.
No brokerage is levied on equity delivery.
---
Upstox Authorised Person – Products Offered
As a Upstox Franchise, you may provide all of the company's products and services, including the following:
Trading platforms:
Trading terminal
Algo trading platform
Mobile application,
Web Trading platform
Basket trading
Products:
Mutual Funds
Commodity trading
Currency trading
Equity Trading
Futures and options (applicable for commodities, currency, and equity)
Services:
Margin trading and exposure
IPO Services
Trading Services
Demat Services
Stock recommendations
---
Upstox Franchise Conclusion
Customers of the Upstox Franchise receive first-rate customer support services. Customers of the Company are provided with practical and modern products and services.
In a conclusion, we can state that if you want to further your stock broking profession, being a Upstox Sub Broker might be a tremendous option.
Upstox is the best choice for becoming a partner because of how easy it is to sign up, the lack of a security fee, and the extensive training they provide.
---
Upstox Sub Broker or Partner Program FAQs
Check out the following FAQs related to Upstox Partner:
What is the effective way of signing up with Upstox Partner?
The first step is to register with the Upstox partner model and open an account. Next comes the necessary paperwork and then eventually pay the required investment sum.
What is the best way to open a Upstox franchise?
You are welcome to become a partner with Upstox. You may sign up for their partner program, however, there is no franchisee model under the Uptox sub-broker program.
Does the collaboration with Upstox bear a positive result?
With its creative products, Upstox has quickly influenced the stock market. It is a well-known discount brokerage firm that will provide many opportunities to make it big in the financial markets.
What is the revenue pattern under Upstox?
The most used partner model is the referral program which provides profits to the clients whenever one of their customer trades.
In addition to this, you as a partner can also earn income through brokerage fees for every transaction.
What is the right way to become a Sub Broker for Upstox?
To become a sub-broker under Upstox, you will have to sign up with their partner program. The only difference between any sub-broker program and the partner program is that with Upstox you will not have to meet any strict requirements.
What is the best way to increase the success rate under the Upstox franchisee?
The only factor that affects the performance under the upstox sub-broker program is the number of sales you as a partner can make. Just make sure that a maximum of the sales are made from your internal network.
How much money must I put into Upstox before I can join as a partner?
For Rs. 3,000, you may join Upstox as a partner. 2000 rupees of this go for SEBI registration, while the remainder rupees go toward additional costs. There is no deposit or security fee.
How long does the enrolment procedure last?
In the stockbroking sector, this approach has the shortest waiting period because the procedure is finished in just 4 or 5 days.
However, before making a final choice, be careful to fully understand the firm, its policies, the costs you will incur, the revenue share you may anticipate, and any other pertinent information.
Is Upstox a sub-broker?
No, Upstox is a discount broker. You can sign up for the partner program that it provides to become a sub-broker under the organization.
Is Upstox safe for partners?
Upstox is one of the most reputable trading platforms in the country. The organization has a unique, extremely secure, and safe business model for both clients and partners.
---
Start your business with Upstox Sub Broker – Just Fill up the form
---
Find detailed review of other Sub Broker Franchise