Upstox Sub Broker Program or RKSV Franchise Program is newly established in the broking franchise sector. There are multiple benefits and facilities that Upstox provides to its Sub brokers.
This review talks in detail about the benefits of Upstox Sub Brokers, Upstox Partner Revenue sharing model, the initial capital or investment required to become an Upstox broker and also the documentation required.
Summary
Top Business Model
Sub Broker
Revenue Sharing
10% – 30%
Security Deposit
Rs.25,000 – Rs.50,000
Become Sub Broker in
15 Days
Receive Payout in
31 Days
Founder
Raghu Kumar, Ravi Kumar
Established Year
2011
Upstox (formerly known as RSKV) is a stock broking firm, which started operation in the year 2012 by three founders – Raghu Kumar, Ravi Kumar and Shrinivas Vishwanath. It has established itself across since the last 6 years as a leading discount broker of India.
They leverage technology to provide enhance trading experience to their sub brokers as well as trading clients. Multiple self-developed trading platforms designed by the Upstox team has helped clients have seamless trading transactions.
---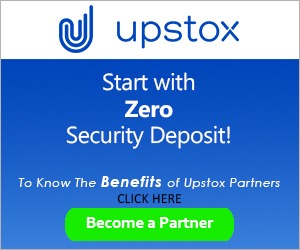 ---
Upstox Franchise Ratings & Review
Upstox Franchise
Criteria
Ratings
Experience
2.5/5
Services
2.8/5
Products
3.1/5
Trading Platforms
2.7/5
Support
2.8/5
Revenue Sharing Model
3.1/5
Security Deposit
3.3/5
Offers
2.7/5
Market Share
1.9/5
Overall
2.8/5
---
Compare Sub Broker Franchise
vs
---
Types of Upstox Franchise
Upstox has come up with only 1 business model under its franchise business i.e.
Upstox Business Partner or Sub Broker Model
---
Become an Upstox Authorized Person – Just Fill up the form
---
Upstox Sub Broker or Upstox Business Partner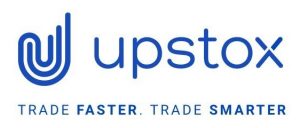 Upstox Sub Broker business mode is fairly simple and easy to understand. Anyone can enroll and become a sub broker and earn profits. It is based on a per trade Profit model. Once the sub broker is enrolled, he earns a 10%-30% of profit from the brokerage generated by his clients. Hence the more they trade, the better it is for him.
This is a referral business model. You need to just refer your friends and friends of friends and once they register and start trading with Upstox, you will get 10% of the brokerage amount every time they trade. Even if you are no more an active trader, you will still enjoy the brokerage every time your referrals trade. Hence this is a long term return Model.
The Upstox revenue model typically ranges between 10% to 30% depending upon the trading transactions done by the clients. An Upstox Business Partner also has access to various Tools and Dashboards prepared by the team to track clients and their trading patterns.
| | | |
| --- | --- | --- |
| Business model | Upstox Commission | Sub Broker Commission |
| Sub broker/ Business Partner | 70% – 90% | 30% – 10% |
---
Check out Revenue Sharing of other Sub Brokers
---
UpStox Franchise Cost or Security Deposit Amount
Enrolling as a Sub Broker with Upstox is a fairly easy and inexpensive proposition. You can register with merely Rs.3000 as the registration fees. Out of this Rs.3000, Rs.2200 is taken by SEBI as their registration cost and the remaining Rs.800 is charged by Upstox as handling charges and services.
This is the lowest security deposit or initial down payment that any Sub brokership could ever charge. The idea is to encourage more and more people who have the zeal to trade to enjoy this platform and gain profits. One can enroll as a Sub broker and trade himself as well as help others to trade thereby making good money for himself.
| | |
| --- | --- |
| Business model | Upstox Deposit required |
| Sub broker/ Business Partner | Rs. 3 Thousand |
---
Here are Security Deposit info of other Stock Broking Franchise
---
Upstox Sub Broker Offers
The Upstox Support team provides multiple benefits to its traders and sub brokers to ensure seamless trading and earning. Below are some of the offerings Upstox provides to its Sub Brokers:
Upstox uses world class trading platforms like Pro Web, Pro Mobile, Dartstock Trading Platform etc which enable users to have all their trading utilities in one single dashboard and managing their trading transactions becomes completely hassle free.
The One-stop-shop dashboard will manage all your transactions in an orghanised manner from Inviting referrals to keeping track of their trades, manager your trade accounts, maintain Earnings record and also calculate brokerage earned month-on-month.
The Upstox Support team will also manage your marketing for you. You will be provided with all the marketing material to attract your clients like brochures, company information, flyers etc.
You also get assistance in using the tool effectively by the support team.
---
Check out other companies Sub Broker Offers
---
How to get started and become an Upstox Sub Broker?
Getting started with Upstox is a very easy and simple process. The motto of Upstox is "earn profits while you help others trade in the stock markets". Since Upstox Sub Broker is a business model about referrals, the Support team will check your plan and idea on how you would get more and more people enrolled.
First Step: you need to Register yourself as a Sub Broker Business partner
Second Step: You will need to impress Team Upstox with your plan on how you would get more and more referrals and clients to enroll and trade.
Third Step: If you are able to convince them with your business plan, then you will get direct access to the Dashboard and you can get started immediately. Start trading yourself and get others to trade as well using the same tool. Its that simple.
This entire process will take 8-10 working days.
Documents required for Upstox sub-broker registration:
Identity proof: Aadhar Card, Pan Card, Driving license or Passport
Date of birth proof: Passport or Pan Card
Address proof: Adhar card, Passport or Driving Licence
Academic qualification
Cancelled Cheque for bank Account details
Passport sie photographs
Registration certificate with SEBI / Stock Exchange
---
Who can own an Upstox Franchise?
Anyone and everyone with a good business plan and with a zeal to make money can get started with Upstox as a Sub Broker. Upstox's list of Sub Brokers include Entrepreneurs, Investors, Traders, Educators, Social Media Influencers and even corporate people who are involved in a regular 9-6 job. Anyone who can influence people and create a marketing chain can get enrolled as a Sub Broker:
Educators: If you are into training of Stock market or Trading services, you can enroll as a Sub Broker. Help your clients and students to invest and trade and gain profits in lieu of that.
Youtubers: If you are a seasoned Youtuber, you can create videos of the Trading tool and Dashboard and educate people on how trading can become better and easy.
Techies: If you are a techie, then review the Pro Mobile and Pro Web apps and provide your reviews online. This would help you attract more and more clients to join you.
Social Influencers: If you are a social media buff and like to post your opinions on Facebook, Twitter and such social media platforms, you could join Upstox as a Sub Broker and spread your views across inviting more people to join you.
Therefore, anyone and everyone can become a Sub Broker. There is no prerequisite of joining as a Sub Broker, you just need to understand trading and help others to trade. In the bargain, you would yourself earn great profits.
---
Start your business with Upstox Sub Broker – Just Fill up the form
---
Find detailed review of other Sub Broker Franchise