AsthaTrade Sub Broker is a new broking company that is based out of Bhopal, Madhya Pradesh. It is rapidly growing in terms of sub-broker networks.
This article discusses the types of sub-broker models, the revenue sharing ratio, the investment and deposit requirement, and other relevant details.
It has a membership with NSE, NCDEX, and MCX-SX only. One of the most special features of AsthaTrade is that it gives maximum exposure or leverage to its clients as compared to other broking companies.
Summary
Top Business Model
Sub Broker
Revenue Sharing
50% – 80%
Security Deposit
Rs.50,000 – Rs.200,000
Become Sub Broker in
30 Days
Receive Payout in
31 Days
Founder
Satish Chandra Gupta
Established Year
2003
---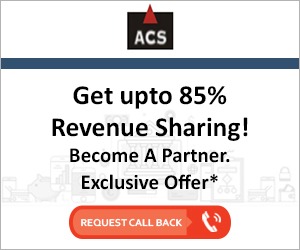 ---
AsthaTrade Franchise Customer Ratings
AsthaTrade Franchise
Criteria
Ratings
Experience
3.1/5
Services
2.9/5
Products
3.0/5
Trading Platforms
3.2/5
Support
3.1/5
Revenue Sharing Model
3.0/5
Security Deposit
2.9/5
Offers
2.8/5
Market Share
3.0/5
Overall
3.0/5
---
Compare Sub Broker Franchise
vs
---
Types of AsthaTrade Sub Broker

AsthaTrade has been in the broking business since 2005. However, they offer only one model for partnership which is a typical sub-broker model.
Astha Trade Franchise has two business models:
Sub Broker / Authorised Person
Referral Program
This clarifies that there do not provide the remisier partnership model.
---
Become a Sub Broker with AsthaTrade – Just Fill up the form
---
AsthaTrade Sub Broker
In this type, you, as a sub-broker get to function as a partner on behalf of the organization. Just like an agent, the sub-broker gets to pitch the offers and products to investors and traders and work on creating a strong market network.
AsthaTrade is a discount broker and hence has been a popular choice among investors. Plus, it also offers margin exposure of as high as 66 times for F&O-based transactions.
For becoming a sub-broker, it has certain basic requirements like minimum age, registration with SEBI, and depositing security amount in return, the sub-broker gets to use the brand, the trading terminal, and trading software and earn a share in the brokerage revenue. These aspects are discussed in detail below.
AsthaTrade Referrral Program
The referral model is similar to any other referral program in the market.
The partners get to earn additional revenue for each client who trades using a specific link or network. Even the existing clients can earn by referring the services of Astha Trade to other fellow traders.
---
AsthaTrade Sub Broker Commission or Revenue Sharing Model
AsthaTrade offers a revenue sharing ratio ranging from 50% to 80%. This ratio is negotiated based on factors like investment made, revenue generated, revenue projected, security deposit amount paid, etc.
Typically, the ratio would start from 50% in case of a deposit being made at a minimum prescribed limit of INR 50,000. Now, if the deposit amount increases, the revenue-sharing ratio will also increase.
It can go to as high as 90%. In fact, for mutual fund products, the revenue sharing ratio has gone as high as 100%.
---
Check out Revenue Sharing of other Sub Brokers
---
AsthaTrade Franchise Cost or Security Deposit Amount
AsthaTrade has provided a minimum security deposit of Rs. 50,000. The deposit amount can be higher than this depending upon factors like revenue projected and sharing ratio expected.
This is a refundable amount and is repaid at the end of the agreement/contract. This is a common practice in this industry and the deposit amount prescribed herein is also quite reasonable as compared to the other broking companies.
---
Here are Security Deposit info of other Stock Broking Franchise
AsthaTrade Sub Broker Offer
AsthaTrade is currently providing the following offers to its sub-brokers:
High limit and exposure value – range up to 66X
Decent revenue sharing ratio
Discount brokerage
Marketing and technical training
---
Check out other companies Sub Broker Offers
---
How to become Sub Broker of AsthaTrade?
Complete the lead form available herein.
Confirm the details upon receiving a call from our customer representative.
Meet with the sales representative of AsthaTrade when they call you to discuss the proposal.
Get into detailed discussions and understand the proposal properly from the sales representative.
Pay the deposit amount and submit documents for verification.
The asthaTrade team will verify the documents.
Upon verification, a sub-broker ID gets generated and you can start your business.
The procedure gets completed in almost 5-7 working days.
Documents Required for 

AsthaTrade Sub Broker 

Registration
Address proof
ID proof
Aadhar card
PAN card
2 passport-size photo
Rent agreement
Qualification degree
Canceled cheque
---
Why Partner with AsthaTrade?
A discount broker firm and hence preferred among the investors
High margin exposure
Almost a decade-old company and has established its presence
Good trading platforms
A strong research team
---
Support provided by AsthaTrade Sub broker Program
AsthaTrade provides support to its sub-brokers and partners in the following ways:
Helps in acquiring new clients
Conducts technical training for the staff to assist in using the trading terminal and software
Conducts training for clients of the sub brokers to help them in deciding their strategy
Free advisory services for a specified time period
Marketing and relationship manager to assist
---
Astha Trade Franchise Eligibility Criteria
The franchise does not have any strict eligibility criteria. The basic requirements are listed below:
The partner should be a minimum of 18 years old. They should also be SEBI-registered traders and should have a clean working record.
Any experience in the field of trading will be an added benefit.
In terms of education, they should hold a minimum graduation certificate, however, this might not be a mandatory criterion.
---
Infrastructure Investment by Astha Trade Sub Brokers / Authorized Person
To successfully open an Astha Trade franchise, the following infrastructure requirements are needed to be met:
A minimal staff or team size of one person.
A trading platform that is efficient for all trades.
A reliable and powerful internet connection prevents any type of interruption during any operation.
A functional phone line for frequent contact with customers and workers. To guarantee effective customer service, this is another crucial prerequisite.
Tools for giving clients reports on the extensive study.
There are no restrictions on the office area, but a minimum of 10 square feet is required to be able to provide adequate services with a staff.
---
Astha Trade Franchise Registration
To enable a lead to become a sub-broker, the following steps need to be followed:
The lead form must be filled out first.
The next stage is waiting for a call from an official of Nirmal Bang to validate the information and address certain queries regarding your interest in a sub-brokership.
Following the confirmation call, the salesperson will get in touch to set up a face-to-face meeting to go through every detail of the relationship.
Have a thorough discussion with them to ensure that you fully comprehend all of the job's needs and expectations. It is best to cover every angle possible.
After the initial level of selection, continue by submitting all the required papers, starting with the identification verification and ending with the minimum initial investment.
The very last step is to wait for the confirmation that the account has been activated. The very last step is to wait for proof that the account has been activated.
---
Astha Trade Franchise – Pros & Cons
The pros and cons of the trading franchise are as follows:
PROS
Productive and reasonable offers and products.
The organization is known to have robust customer service. They provide a live, 24/7 chat option.
There are no additional charges under the Astha Trade franchise business model. Some of the initial investment is even reverted if you leave the partnership.
Apart from the above-mentioned benefits, the organization also holds a strong name in the market. They have multiple offline offices as well.
They also provide an association program. Any trader trading through Astha trade gets the chance to receive a revenue share of the organization.
Even regular traders can earn through the referral program.
There is also no charge for trader and call options.
CONS
When it comes to innovative products, Astha Trade is slightly behind compared to its competitors.
They also tend to have a very high number of complaints in the review portals.
---
Earning the potential of an Astha Trade Partner / ROI
Astha Trade franchise has an income-sharing plan. The ratio can range between 50%-80%. The deposit can start at Rs.50,000 and gradually go up.
If the client wants, they can even negotiate the revenue-sharing ratio with the organization.
In the negotiation discussion, you can choose to discuss the revenue generated, the investment requires the referral terms, reimbursement clauses, the security deposit required, etc.
---
Astha Trade Franchise Referral Program
Any trader above the age of 18 can earn through the referral program. They can refer the services of Astha Trader to their relatives, friends, and any acquaintance and earn revenue from it.
Earn 10% plus Rs.500 for each referral in the Referral Program. This implies that the more referrals you make, the more money you'll make.
---
Astha Trade Authorised Person – Products Offered
Astha Trade now offers the following incentives to its sub-brokers:
Extensive limit and exposure values – up to 66X.
A reasonable revenue-sharing ratio.
Technical and marketing training.
---
Brokerage Charges were levied on the clients of Astha Trade Partners
Your clients will be charged the Astha Trade Franchise Charges at the bare minimum.
Your customer will have to pay Rs 400 to register an account, but they will not have to pay anything to open a Demat and Trading account.
The margin money charged is also quite minimal, at Rs 10,000, and it is even refundable. There is also a transaction fee of 0.00315 percent.
---
Astha Trade Franchise Conclusion
If you wish to set up a stockbroking agency and make a solid living, Astha Trade Sub Broker/Partner/Franchise is a great place to start.
All investors are drawn in by free-flow policies, flexible revenue-sharing structures, and robust research staff.
---
Astha Trade Sub Broker or Partner Program FAQs
Here are some of the questions which are frequently asked by most of the individuals who are willing to join the Astha Trade partnership model.
What are the different partnership models available with Astha Trade?
Astha Trade Referral Program
Astha Trade Sub Broker/Authorised Person
Who can be eligible to become a sub-broker under Astha Trade?
Any individual above the age of 18 with an experience in the financial markets and a clean criminal record can have a high chance of becoming a sun-broker.
What is the minimum investment required?
The minimum initial investment is equivalent to Rs.50,000 to open a franchise.
Is there any clause in the sub-broker plan which allows a zero-deposit franchise?
Yes, the Astha referral program does not require you to make any type of deposit.
What is the paperwork required to become a Sub Broker under the Astha Trade Sub Broker Plan?
In addition to the application form, some essential papers are required to register and become an Astha Trade Sub Broker to obtain the sub-broker ID. The following documents are required:
A valid ID serves as proof of Identity.
Address verification
The leasing agreement pertains to the location where the franchise will have a physical presence.
A collaboration agreement
Few passport-sized photographs
Academic qualifications
Evidence of work or experience
GST and other tax documents, etc.
Canceled Cheque
How long do I have to wait until I can start my Astha Trade franchise?
You must wait for 3 to 6 days for the full operation to be completed. If any documents are missing, the operation will be further delayed. If all of the necessary paperwork is available, the procedure can be completed in as little as seven days.
Does Astha Trade provide marketing support to its clients?
They assist with all stationery needs such as posters, banners, and booklets. They also hold several seminars, online courses, and webinars to raise awareness.
Is Astha Trade able to assist with training?
Yes, the company's sub-brokers will undoubtedly receive training support. There are multiple products and modules which can be referred to get a clear understanding of the operations of the franchise.
Apart from that, the clients and partners will also receive direct assistance and support from the professionals associated with the full-service broker.
Is it profitable to own an Astha Trade franchise?
Yes, Astha Trade revenue is shared with sub-brokers up to 50%-80% of the time, which is highly substantial in comparison to its counterparts. If client operations run well, they can earn up to 80% of their income.
Is Astha Trade a secure place to invest?
Yes, Astha Trade is a secure platform for trading and investing. They feature many levels of protection and a highly seamless web interface, making the entire procedure and user journey quick, straightforward, and safe.
---
Become a Sub Broker with AsthaTrade – Just Fill up the form
---
Find detailed review of other Sub Broker Franchise