AsthaTrade Sub Broker is a new broking company that is based out of Bhopal, Madhya Pradesh. It is rapidly growing in terms of sub-broker network. This article discusses about the types of sub-broker models, the revenue sharing ratio, the investment and deposit requirement and other relevant details.

It has a membership with NSE, NCDEX and MCX-SX only. One of most special feature of AsthaTrade is that it gives maximum exposure or leverage to their clients as compared to other broking companies.
---
AsthaTrade Franchise Customer Ratings
AsthaTrade Franchise
Criteria
Ratings
Experience
3.1/5
Services
2.9/5
Products
3.0/5
Trading Platforms
3.2/5
Support
3.1/5
Revenue Sharing Model
3.0/5
Security Deposit
2.9/5
Offers
2.8/5
Market Share
3.0/5
Overall
3.0/5
---
Compare Sub Broker Franchise
vs
---
Types of AsthaTrade Sub Broker
AsthaTrade has been into broking business since 2005. However, they offer only one model for partnership which is a typical sub-broker model.
---
Become a Sub Broker with AsthaTrade – Just Fill up the form
---
AsthaTrade Sub Broker
AsthaTrade is a discount broker and hence has been a popular choice among the investors. Plus, it also offers margin exposure of as high as 66 times for F&O based transactions. For becoming a sub-broker, it has certain basic requirements like minimum age, registration with SEBI and depositing security amount. in return, the sub-broker gets to use the brand, the trading terminal, trading software and earn share in the brokerage revenue. These aspects are discussed in detail below.
---
AsthaTrade Sub Broker Commission or Revenue Sharing Model
AsthaTrade offers revenue sharing ratio ranging from 50% to 80%. This ratio is negotiated based on factors like investment made, revenue generated, revenue projected, security deposit amount paid etc.
Typically, the ratio would start from 50% in case of deposit being made at minimum prescribed limited of INR 50,000. Now, if the deposit amount increases, the revenue sharing ratio will also increase. It can go to as high as 90%. Infact, for the mutual fund products, the revenue sharing ratio has gone as high as 100%.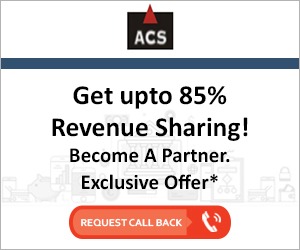 ---
Check Revenue Sharing Models of other Stock Broking Franchise
---
AsthaTrade Franchise Cost or Security Deposit Amount
AsthaTrade has provided for a minimum security deposit of Rs. 50,000. The deposit amount can be higher than this depending upon the factors like revenue projected and sharing ratio expected.
This is refundable amount and is repaid at the end of the agreement/contract. This is a common practice in this industry and the deposit amount prescribed herein is also quite reasonable as compared to the other broking companies.
---
Check Security Deposit requirements of other Sub Broker Franchise
---
AsthaTrade Sub Broker Offer
AsthaTrade is currently providing following offers to its sub-brokers:
High limit and exposure value – ranges up to 66X
Decent revenue sharing ratio
Discount brokerage
Marketing and technical trainings
---
How to become Sub Broker of AsthaTrade?
Step 1 – Complete the lead form available herein.
Step 2 – Confirm the details upon receiving call from our customer representative.
Step 3 – Meet with the sales representative of AsthaTrade when they call you to discuss the proposal.
Step 4 – Get into detailed discussions and understand the proposal properly from the sales representative.
Step 5 – Pay the deposit amount and submit documents for verification.
Step 6 – AsthaTrade team will verify the documents.
Step 7 – Upon verification, sub-broker ID gets generated and you can start your business.
The procedure gets completed in almost 5-7 working days.
Documents Required for 

AsthaTrade Sub Broker 

Registration
Address proof
ID proof
Aadhar card
PAN card
2 passport size photo
Rent agreement
Qualification degree
Cancelled cheque
---
Why Partner with AsthaTrade?
A discount broker firm and hence preferred among the investors
High margin exposure
Almost a decade old company and has established its presence
Good trading platforms
A strong research team
---
Support provided by AsthaTrade Sub broker Program
AsthaTrade provides support to its sub-brokers and partners in following ways:
Helps in acquiring new clients
Conducts technical training for the staff to assist in using the trading terminal and software
Conducts training for clients of the sub brokers to help them in deciding their strategy
Free advisory services for a specified time period
Marketing and relationship manager to assist
---
Become a Sub Broker with AsthaTrade – Just Fill up the form
---
Important Articles –