Jhaveri Securities Sub Broker Program is quite old & reknown. Here, you will get to know about Jhaveri Securities Franchise, its revenue sharing, cost, offers & more.
Along with this you will find all the information on Jhaveri Securities such as offers, advantages, brokerage charges etc.
---
Jhaveri Securities Sub Broker – Customer Ratings
Find below Jhaveri Securities Sub broker Ratings:
Customer Ratings
Experience
2.6/5
Services
2.3/5
Products
2.5/5
Trading Platforms
2.1/5
Support
2.6/5
Revenue Sharing Model
2.7/5
Security Deposit
2.4/5
Offers
2.5/5
Market Share
2.6/5
Overll Ratings
2.4/5
Star Ratings
★★★☆☆
Jhaveri Securities Franchise is worth trying out. They provide the Online Trading Platform and provide good customer support but there are areas that can be improved for enhancing service. They are best known for the Revenue Sharing Model.
It is ranked as average on the basis of customer experience, services, products, revenue sharing model and offers. Taking all other ratings into account, the overall rating of the company is around 2.4 points out of 5 points.
---
Become a Sub Broker with Jhaveri Securities – Just Fill up the form
---
Compare Sub Broker Franchise
vs
---
About Jhaveri Securities Franchise
Below table provides info about Jhaveri Securities Sub broker business:
Overview
Company Type
Private
Broker type
Full Service Broker
Headquarters
Vadodara, Gujrat
Founder
Ashwin C Shroff
Established Year
1992
SB Code Activation Time
27 Days
Payout Time
30 Days
Jhaveri Securities was established back in the year 1992 as Jhaveri Securities by Ashwin C Shroff. It now serves over 100,000 customers in a similar sector. They provide exclusive research tools and required resources to their clients.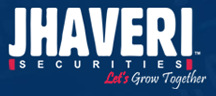 Jhaveri Securities Franchise business is certainly one of the lucrative partnership offerings out there in the stock broking space.
When it comes to the full-service broking, Jhaveri Securities Franchise is one of the oldest and largest stockbrokers in Vadodara, Gujrat. SB Code takes 27 Days of Activation Time and takes 30 Days for Payout.
---
Jhaveri Securities Sub Broker – Business Models
Business Models
Master Franchise
No
Sub Broker
Yes
Remisier
Yes
Referral Program
No
There are two different business models available with Jhaveri Securities Share Sub Broker which are –
Sub Broker Model
Remisier Program
---
Jhaveri Securities Sub Broker Model
Jhaveri Securities provides business opportunities to an individual by registering them as Sub Brokers / Authorized Person. The broking house provides trading terminals through which the Sub broker can offer a range of financial.
Sub Brokers / Authorized Person acts as a business catalyst for Jhaveri Securities
Jhaveri Securities Remisier Program
In the Remisier Program of Jhaveri Securities provide acquire, develop & nurture clients. Remisier is more of a merchant than Dealers as their income depends on their trades.
---
Jhaveri Securities Sub Broker Commission / Revenue Sharing
Find the below table to know Jhaveri Securities Franchise Commission model:
Revenue Sharing
Master Franchise
NA
Sub Broker
50% – 70%
Remisier
20%
Referral Program
NA
The Jhaveri Securities appoints Sub brokers on 50%–70% and Remisier  on 20% sharing model
The Jhaveri Securities offers the opportunity to be partners in profits as a token of appreciation of trading with Jhaveri Securities.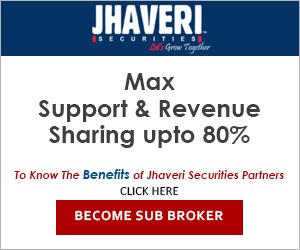 ---
Jhaveri Securities Franchise Cost / Security Deposit
Below Tables gives a good understanding of Jhaveri Securities Franchise Cost:
Security Deposit
Master Franchise
NA
Sub Broker
Rs.50,000 – Rs.300,000
Remisier
Rs.20,000
Referral Program
NA
For the Franchise Cost or the Security deposit, you need to have to take franchise ownership or Sub brokership of Jhaveri Securities is discussed here.
Jhaveri Securities Franchise Cost for Sub Broker is Rs. 50,000 – Rs. 300,000 as a security Deposit.  And Rs. 20,000 Security Deposit for Remisier.
---
Know everything about other Sub Broker Franchise:
---
Jhaveri Securities Partner Infrastructure Requirement
Check the table to know Jhaveri Securities Partner Infrastructure Requirement:
Infrastructure Requirement
Office Area
Minimum 150 Sq Ft
Employee Strength
Minimum 2
Research Services
No
Internet Connection
Yes
Trading Terminals
Yes
Telephone Lines
Yes
The Jhaveri Securities Franchise infrastructure requirement is as detailed below.
Minimum 150 Sq Ft of Office Area is required and nothing smaller then this will be applicable.
It is important to have Minimum 2 Employees to manage.
Internet Connection and Telephone Lines are mandatory to provide in premises.
Terminal need to be present in the office.
Technical and Fundamental Research with daily calls.
Online Back office access Quality of Calls on email and text massage.
---
Jhaveri Securities Sub Broker Offers
Find below various Jhaveri Securities Sub Broker Offers:
Offers
Zero Deposit
Yes
10k Initial Deposit
No
Flexible Revenue Sharing
Yes
Flat Revenue Sharing
No
Zero Revenue Sharing with Prepaid
No
There are various offers available for the Sub brokers of the Jhaveri Securities which are as follows –
Zero deposit is offered for the Sub brokers of the Jhaveri Securities
The initial deposit of Rs 10,000 is not required.
They allow Flexible Revenue Sharing to Sub Broker.
Flat revenue share is not required to sub broker.
---
Get details about other Sub Broker Offers:
---
Jhaveri Securities Franchise Support
Get Support details in below table:
Support
Marketing Support
Yes
Back-Office Support
Yes
Trading Support
No
Advisory Support
Yes
Dealing Training
Yes
Acquisition Training
No
Product Training
Yes
Jhaveri Securities supports thoroughly to their business affiliates in all aspects of the trading business.
Provide Marketing Support, Brand Support and Back-Office Support.
Advisory Support is provided to help retain clients.
The training of Dealing and Product is provided which helps them to perform better with clients.
Provide Online Risk Monitor
Modernized and Mechanized terminal
---
Jhaveri Securities Authorised Person – Brokerage Charges to Clients
Below table gives understanding on Brokerage charges levied by Jhaveri Securities to their Sub Brokers Clients:
Brokerage Charges to Clients
Equity Delivery
0.20%
Equity Intraday
0.03%
Equity Futures
0.03%
Equity Options
Rs.50 per Lot
Currency Futures
0.03%
Currency Options
Rs.20 per Lot
Commodity
NA
The brokerage charges of the Jhaveri Securities franchise are fairly easy and at par with the market charges. They charge 0.20% for equity delivery.
Then they charge 0.03% for the intraday trading of the equities and also for equity futures, currency futures and also for commodities. For the equity options, the charge is flat Rs. 50 per lot and for currency options, it is Rs. 20 per lot.
---
Jhaveri Securities Partner – Account Opening Charges to Clients
The table gives proper information of Jhaveri Securities Account opening charges levied to its Franchise Clients:
Account Opening Charges to Clients
Demat AMC
Rs.400
Trading AMC
Rs.300
Account Opening Charges
Rs.199
Transaction Charges
0.00325%
Margin Money
Rs.10,000 Minimum
The Jhaveri Securities Share Demat Account opening charge is Rs. 400 for the clients per year. For the De-mat Account the trading account is opened for Rs 300.
The transaction charges are 0.00% and Rs. 10,000 minimum margin money that the client has to maintain.
---
 Benefits of Jhaveri Securities Partner Program
Strong research teams, their expert opinion and the trading analysis report help business partners and customers to make good profit from those research reports.
Trading platforms like Jetrade help investors to gain a better understanding of and opportunities in stock markets.
The online software of Jhaveri Securities services helps the clients to do trading via mobile.
The broker provides its customers and business partners with various products and services. So they don't need to move for any product to any other broking home.
---
Become a Sub Broker with Jhaveri Securities – Just Fill up the form
---
Get details about other Stock Broking Franchise:
---