Authenticity is stuffed into this stock broking house, which has set on a journey to excel, and move towards the betterment of them, through serving their clients in the rightful ways. They have Aarnik Securities Sub Broker spread across the nation, enrolled through the Aarnik Securities Franchise models.
Summary
Top Business Model
Sub Broker
Revenue Sharing
60% – 80%
Security Deposit
Rs.50,000 – Rs.200,000
Become Sub Broker in
30 Days
Receive Payout in
30 Days
Founder
Prakash Satyanarayan Agarwal
Established Year
1988
So, this is where you will know everything about this company's franchise offering. We have also included a small overview of the company, and end sections for the customers, to make them pretty well associated with the house, which happens when all the information is known.
---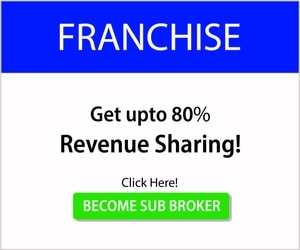 ---
Aarnik Securities Franchise – Customer Ratings
Check the rating is the correct way when considering anything new is of concern. So, we have included the Aarnik Securities Sub Broker rating as well as the customer rating, so the decisions can be taken in the right manner and also swiftly.
Customer Ratings
Experience
2.5/5
Services
2.6/5
Products
2.7/5
Trading Platforms
2.3/5
Support
2.4/5
Revenue Sharing Model
2.5/5
Security Deposit
2.5/5
Offers
2.6/5
Market Share
2.3/5
Overall Ratings
2.5/5
Star Ratings
★★★☆☆
You may look at the aspects you search for in the company, as we have included all of them. However, we would like to point your attention toward the overall Aarnik Securities Customer Rating. It is 2.5 stars, which is considered to be average.
---
Overview of Aarnik Securities Franchise / Sub Broker
We have all the information about the company, as mentioned earlier, which is necessary, as you need to know about its emergence and experience before you invest in it. This would also, make your Aarnik Securities Franchise business investment decision easy.
Aarnik Securities Overview
Company Type
Private
Broker type
Full-Service Broker
Headquarters
Mumbai
Founder
Prakash Satyanarayan Agarwal
Established Year
1988
SB Code Activation Time
30 Days
Payout Time
30 Days
It was constructed in the year 1988, with the inveterate structure to render all financial services, acting as a full-service broker. Some of the aspects of the company are listed below, and let us start with the code activation time where Sub Broker Code Activation Time and Payout Time, both of which are 30 days.
---
Become a Sub Broker with Aarnik Securities – Just Fill up the form
---
Compare Sub Broker Franchise
vs
---
Aarnik Securities Sub Broker – Business Models
He only business model you will encounter here is the sub-broker model, and the company provides no other business model, the concerned individuals can choose from.
Business Models
Master Franchise
No
Sub Broker
Yes
Remisier
No
Referral Program
No
If you aren't well accustomed to the way the sub broker model works, here is the info on Aarnik Securities Sub Broker Business Model.
---
Aarnik Securities Sub Broker / Authorised Person Model
Sub broker model is basically meant for individuals and entities, who are on the lookout for a well-built business model to invest in advance. The model, which comprises the products and services, will be shared with the sub broker, who will be imposed with the responsibility of trading in the same.
---
Aarnik Securities Sub broker Commission / Revenue Sharing
For taking up the franchise business, you will be rewarded with a percentage of revenue. The Aarnik Securities Franchise Revenue Sharing Model has a flexible percentage, from which a fixed percentage is agreed upon, by both parties at the end.
Revenue Sharing
Master Franchise
NA
Sub Broker
60% – 80%
Remisier
NA
Referral Program
NA
Sub broker being the only model of franchise available to the sub brokers, they have set the percentage range quite high. The minimum percentage is at 60%, while the other houses provide around 50%. For the maximum, the percentage is 80% whereas the other houses provide around 70%.
---
Check out Revenue Sharing of other Sub Brokers
---
Aarnik Securities Franchise Cost / Security Deposit
In order to form a pact, a contract with the franchiser, you will have to pay a sum of Aarnik Securities Franchise Cost, which is actually the security deposit to be provided. The deposit is not fixed, thereby giving a chance to a lot of individuals to get into a franchise.
Security Deposit
Master Franchise
NA
Sub Broker
Rs.50,000 – Rs.200,000
Remisier
NA
Referral Program
NA
The minimum amount, which has to be provided in the form of a security deposit is Rs.50,000, while the maximum is Rs.200,000. We suggest you go higher in the given scale, as a higher security deposit is subject to a higher revenue percentage yield.
---
Here are Security Deposit info of other Stock Broking Franchise
---
Aarnik Securities Partner Infrastructure Requirement
A business plan requires one to go beyond the basic requirement of capital. Yes, there are a lot of other Aarnik Securities Infrastructure Requirements, you need to keep up with. Consider them to be the eligibility criteria for the franchise application.
Infrastructure Requirement
Office Area
Minimum 100 Sq Ft
Employee Strength
Minimum 1
Research Services
No
Internet Connection
Yes
Trading Terminals
Yes
Telephone Lines
Yes
The first criterion is an office area requirement of a minimum of 100 Sq ft. Which is followed by an employee strength of a minimum of 1 individual. The rest of the requirements are an internet connection, trading terminals, and telephone lines, while there is no need to provide research services.
---
Aarnik Securities Sub Broker Offers
Sub brokers would find it easy to invest and also carry on the business well enough if they are provided with some of the Aarnik Securities Sub Broker Offers.
Offers
Zero Deposit
No
10k Initial Deposit
No
Flexible Revenue Sharing
Yes
Flat Revenue Sharing
No
Zero Revenue Sharing with Prepaid
No
The company looks into your concern and has sorted it out, by facilitating an offer of flexible revenue-sharing models. The perks of which have already been pinpointed.
---
Check out other companies Sub Broker Offers
---
Aarnik Securities Franchise Support
Keeping your company, while you portray all the efforts to take your business to a well-established position, this company provides a host of Aarnik Securities Franchise Support. Check out all the support services, except the only product training being excluded.
Support
Marketing Support
Yes
Back-Office Support
Yes
Trading Support
Yes
Advisory Support
Yes
Dealing Training
Yes
Acquisition Training
Yes
Product Training
No
The table looks quite impressive, as the company provides almost all the services, starting from the marketing, then proceeding on to the back office support, trading support as well as advisory support. The company has also made provisions for dealing with training and acquisition training.
---
Aarnik Securities Authorised Person – Brokerage Charges to Clients
Clients, who opt for any of the Aarnik Securities financial instruments, have to pay a Aarnik Securities Brokerage Charges for all of them, and also individually. Here are all the investment options you will find with the company, and also the charges designated to them.
Brokerage Charges to Clients
Equity Delivery
0.2% – 0.4%
Equity Intraday
0.02% – 0.04%
Equity Futures
0.02% – 0.04%
Equity Options
Rs.30 – Rs.75 per Lot
Currency Futures
0.02% – 0.04%
Currency Options
Rs.20 – Rs.50 per Lot
Commodity
NA
If you be concerned with the Equity Intraday, Equity Futures, and Currency Futures investment options, you need to provide a charge of 0.02% – 0.04%, for them all, per instrument. If your consideration is shifted to the Equity Delivery instrument, you need to cater 0.2% – 0.4%.
Finally, the Equity Options have Rs.30 – Rs.75 per Lot and the Currency Options has Rs.20 – Rs.50 per Lot.
---
Aarnik Securities Partner – Account Opening Charges to Clients
One can choose to open a demat and trading account with the stock broking house they are interested in, and all of them do the same by taking up a few of the charges. So, the same goes for this company, which includes an Aarnik Securities Account Opening Charge of Rs.200.
Account Opening Charges to Clients
Demat AMC
Percentage of Transaction
Trading AMC
Rs.450 per Annum
Account Opening Charges
Rs.200
Transaction Charges
0.00300%
Margin Money
Zero Margin
Furthermore, there is an AMC charge applied after an account is opened. For the Demat AMC, the charge is the percentage of transactions, and for the trading AMC, the charge is Rs.450 per Annum. Other charge includes a transaction fee of 0.00300%.
---
Benefits of Aarnik Securities Partner Program
Note down the benefits this company provides, so you will have a strong point of investing with this company, while you build up your strategies.
The most lovable aspect of this company, as per the clients of the company is the no barrier as of margin money requirements, which is at zero.
The next benefit is that the brokerage charges range, which means, the company has customizable plans and you can choose the one which suits you the best.
The support services provided to the sub brokers are more than what other companies have to offer.
Lastly, the revenue model is as well flexible, and not rather rigid, where the willing amount of revenue can be opted for.
---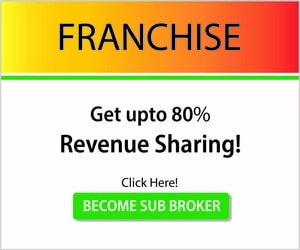 ---
Become a Sub Broker with Aarnik Securities – Just Fill up the form
---
Find detailed review of other Sub Broker Franchise
---
Important Articles