Abira Securities Sub Broker is the most sought-after and commonly found business option provided by the Abira Securities Franchise. This company has been a remarkable player in the stock broking market from the year it came into existence.
Summary
Top Business Model
Sub Broker
Revenue Sharing
55% – 75%
Security Deposit
Rs.50,000 – Rs.100,000
Become Sub Broker in
31 Days
Receive Payout in
33 Days
Founder
Alok Chaturvedi
Established Year
2009
Being emerged in the year 2009, the company managed to acquire a significant amount of experience in rendering financial services. We aim at expanding your knowledge of the broking house and the sub broker business model it provides. We ensured to have all the necessary aspects covered up here.
---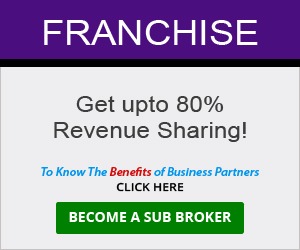 ---
Abira Securities Franchise – Customer Ratings
Customer rating has an impact on future demand and we know how it works. If you seek the same before you think about investing as a client or the Abira Securities Sub Broker, here are the details of previous customer ratings individually for all the categories.
Customer Ratings
Experience
2.6/5
Services
2.2/5
Products
2.3/5
Trading Platforms
2.5/5
Support
2.2/5
Revenue Sharing Model
2.4/5
Security Deposit
2.2/5
Offers
2.3/5
Market Share
2.1/5
Overall Ratings
2.3/5
Star Ratings
★★★☆☆
The rating is not really what people would consider at the first glance. The Abira Securities Customer Rating on an overall basis is 2.3 stars which is not a lot satisfactory. Also, the best part of the company as noted is the experience to customers it grants.
---
Overview of Abira Securities Franchise / Sub Broker
This company is a publicly owned stock broking house that was incorporated in the year 2009. Abira Securities Franchise has been a part of the firm's expansion program for quite a while as of now, and the structure is as well framed.
Abira Securities Overview
Company Type
Public
Broker type
Full Service Broker
Headquarters
Kolkata
Founder
Alok Chaturvedi
Established Year
2009
SB Code Activation Time
31 Days
Payout Time
33 Days
Contemplate a minimum of 31 days as Sub Broker Code Activation Time and 33 days as the Payout Time, if you volunteer for the sub broker model. Abira Securities is a full services stock broker and so, you can expect a pretty good business model delegated by them.
---
Become a Sub Broker with Abira Securities – Just Fill up the form
---
Compare Sub Broker Franchise
vs
---
Abira Securities Sub Broker – Business Models
Of all the 4 kinds of business models provided, you will be able to opt for only the sub-broker model as it is all the stock broking company got in store. However, the deal they provide is quite profitable and there is a fair chance of you making high revenue.
Business Models
Master Franchise
No
Sub Broker
Yes
Remisier
No
Referral Program
No
The benefits of the Abira Securities Sub Broker Business Model are high and one will be authorized to all of them if signed up.
---
Abira Securities Sub Broker / Authorised Person Model
Sub broker business model is actually the most demanded of all models and it is great to have access to the one provided by Abira. An entity will be granted the opportunity to sell products and services using Abira's name. Upon which, the result or the reward would be a higher share in revenue.
---
Abira Securities Sub broker Commission / Revenue Sharing
As discussed, about the revenue model, the Abira Securities Franchise Revenue Sharing Model will determine the exact percentage of revenue. The agreement is formed previously, before the operations begin, and would stay the same.
Revenue Sharing
Master Franchise
NA
Sub Broker
55% – 75%
Remisier
NA
Referral Program
NA
Sub broker will generally have room for a greater share of the revenue earned. The least yet set percentage of revenue you would earn is 55%, whereas the highest possibility of return is 75%. Where the model is flexible, the percentage will range as per the security deposit made.
---
Check out Revenue Sharing of other Sub Brokers
---
Abira Securities Franchise Cost / Security Deposit
The formation of a partnership as that of sub-broker is alike a lot of other partnerships, where a fixed amount of security deposit will have to be made. With the motive of commencing a business with Abira, an Abira Securities Franchise Cost as mentioned below need to be paid.
Security Deposit
Master Franchise
NA
Sub Broker
Rs.50,000 – Rs.100,000
Remisier
NA
Referral Program
NA
Sign up for the program of Sub broker business model, by paying just between Rs.50,000 – Rs.100,000. This is a pretty good deal as the flexibility of the model lets you commence trade with either of the fund's availability. The amount you can spare as deposit will determine the revenue you will be able to make.
---
Here are Security Deposit info of other Stock Broking Franchise
---
Abira Securities Partner Infrastructure Requirement
Here is yet another requirement you need to tag along with, which is of Abira Securities Infrastructure Requirement. The infrastructure is vital, but so are other services which need to be provided through the office space, note down all of them as written below.
Infrastructure Requirement
Office Area
Minimum 150 Sq Ft
Employee Strength
Minimum 1
Research Services
Yes
Internet Connection
No
Trading Terminals
Yes
Telephone Lines
No
So, starting with the infrastructure requirement, one would require an area that measures a Minimum of 150 Sq Ft. Also, the employee strength is as well mentioned, which needs to be a minimum 1. Further, the sub-brokers also need to ensure the research services and trading terminals are provided from their end.
---
Abira Securities Sub Broker Offers
Given the pace at which the sub brokers register or work, a push, there are some Abira Securities Sub Broker Offers. Offers can be considered as motivation or for instance a benefits model.
Offers
Zero Deposit
No
10k Initial Deposit
No
Flexible Revenue Sharing
Yes
Flat Revenue Sharing
No
Zero Revenue Sharing with Prepaid
Yes
The offers Abira provides are flexible revenue sharing which has already been mentioned in brief, and also the zero revenue sharing with prepaid. Avail of the offers, when you enroll for the sub-broker program.
---
Check out other companies Sub Broker Offers
---
Abira Securities Franchise Support
Support provided by the franchiser plays a vital role in stabilizing the sub-broker business. It may or may not be provided, as it completely depends upon the franchiser. As for the Abira Securities Franchise Support, the company does provide a couple of them.
Support
Marketing Support
No
Back-Office Support
Yes
Trading Support
Yes
Advisory Support
No
Dealing Training
No
Acquisition Training
No
Product Training
No
A wide arena of support functions is generally provided by company, actually, some of the companies even provide all the support functions to its sub broker. Unlike the company Abira Securities, where Back office support and Trading support are granted.
---
Abira Securities Authorised Person – Brokerage Charges to Clients
Investment options provided are vast, and so are their charges diverse. However, it is mandatory for the broking house to take up Abira Securities Brokerage Charges for each of the instruments granted. However, the instrument opts for depends upon the customers.
Brokerage Charges to Clients
Equity Delivery
0.30%
Equity Intraday
0.03%
Equity Futures
0.03%
Equity Options
 Rs.30 per Lot
Currency Futures
0.03%
Currency Options
Rs.30 per Lot
Commodity
NA
Three investments would need to be provided with the same brokerage fees, so if you opt for Equity Intraday, Equity Futures, and Currency Futures you would be liable to pay 0.03%. Shifting to the instruments, Equity Options, and Currency Options, the charge is Rs.30 per Lot. Finally, the Equity Delivery charge is 0.30%.
---
Abira Securities Partner – Account Opening Charges to Clients
The prime consideration is Abira Securities Account Opening Charges, where the holder of the account would have to pay a charge to get the account started. Now the price range for each company differs, and the amount charged is an attempt to gain a customer base.
Account Opening Charges to Clients
Demat AMC
Percentage of Transaction
Trading AMC
Rs.299 per Annum
Account Opening Charges
Rs.100
Transaction Charges
0.00320%
Margin Money
Minimum Rs.5,000
With the betterment of clients in mind the opening charges are taken down up to an extent as the charge is Rs.100. furthermore, the transaction charge is 0.00320%, and the minimum requirement of margin in the account is Rs.5,000. AMC would be an added expense, where there are individual charges levied on both the Demat and Trading accounts.
---
Benefits of Abira Securities Partner Program
Counter and pool the benefits provided by the company, in order to have a nice time trading with them or at least being their sub-broker.
The flexible revenue-sharing model gives you an opportunity to carry out business even if you have a lesser amount of funds available, which you can cope with a lesser revenue sharing.
The account opening charges are just Rs.100 which is the least sum charged as per the industry standards.
The amount of brokerage charged is as well quite low for the customers, cutting up their expense list to a great extent.
The support is also expended by the sub broker, even if lesser aspects are provided.
---
Become a Sub Broker with Abira Securities – Just Fill up the form
---
Find detailed review of other Sub Broker Franchise
---
Important Articles