Leading the steps of the company Akshat Capital, the Akshat Capital Sub Brokers have emerged as a great success, which has led to a widespread demand for the Akshat Capital Franchise. Being a full-service broker, Akshat capital has a lot more things to offer, to the general public, which are of high quality.
Summary
Top Business Model
Sub Broker
Revenue Sharing
50% – 80%
Security Deposit
Rs.50,000 – Rs.200,000
Become Sub Broker in
20 Days
Receive Payout in
35 Days
Founder
Sandeep Kumar Gambhir, Krishna Kumar
Established Year
2009
Sub-brokership with this company is a great idea, and if you are determined to pursue it, here is what you need to know. We have collected data from all the places and put them together here, in this article to create a hub of all the aspired information. Clients will find this article useful as well.
---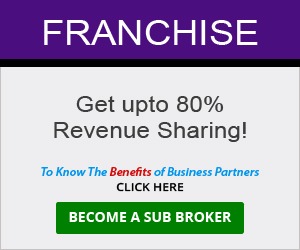 ---
Akshat Capital Franchise – Customer Ratings
Check out the Akshat Capital Sub Broker as well as the customer insights, based on the previous data we managed to acquire. You will find all the aspects of the company rate, and also an overall rating.
Customer Ratings
Experience
2.9/5
Services
2.8/5
Products
2.8/5
Trading Platforms
2.9/5
Support
3.1/5
Revenue Sharing Model
2.9/5
Security Deposit
3.0/5
Offers
2.7/5
Market Share
2.8/5
Overall Ratings
2.9/5
Star Ratings
★★★☆☆
A majority of the customers and sub-brokers of this stock broking house have voted in favor of it. The overall 2.9 star Akshat Capital Customer Rating is the clear determinant of the vast number of majority there are, who praise the company.
---
Overview of Akshat Capital Franchise / Sub Broker
Taking into account this private establishment, it is a full-service broker, which has launched the Akshat Capital Franchise, for better facilitation of all financial solutions. It is based out in Dehradun and is one of the prominent stock broking firms which have existed in the industry.
Akshat Capital Overview
Company Type
Private
Broker type
Full Service Broker
Headquarters
Dehradun
Founder
Sandeep Kumar Gambhir, Krishna Kumar
Established Year
2009
SB Code Activation Time
20 Days
Payout Time
35 Days
One needs to cater Sub Broker Code Activation Time of 20 days to receive the code of brokership and then the Payout Time roll out is of 35 days. Moving ahead, the company actually emerged in the year 2009, by Sandeep Kumar Gambhir, and Krishna Kumar, who went on to establish a well-reputed firm.
---
Become a Sub Broker with Akshat Capital – Just Fill up the form
---
Compare Sub Broker Franchise
vs
---
Akshat Capital Sub Broker – Business Models
If you are in search of the business models provided by Akshat Capital, and all the necessary insights regarding it, you are in the right place. You will find everything about the sub-broker model of Akshat Capital here, including the exact working fashion of the model.
Business Models
Master Franchise
No
Sub Broker
Yes
Remisier
No
Referral Program
No
The only business model, provided by this company is the Akshat Capital Sub Broker Business Model.
---
Akshat Capital Sub Broker / Authorised Person Model
This is quite an efficient business model for entities but, who seek to invest in a franchise business. The greatest benefit is that the model is well constructed already, and only needs to be implemented. The right to sell goods and services of Akshat Capital will be given to the sub-brokers.
---
Akshat Capital Sub broker Commission / Revenue Sharing
As the company does not generally offer business options to choose from here is the percentage of Akshat Capital Franchise Revenue Sharing Model. The final percentage which goes into the agreement is determined from the security deposit made.
Revenue Sharing
Master Franchise
NA
Sub Broker
50% – 80%
Remisier
NA
Referral Program
NA
The least percentage of revenue you will be allowed to retain is 50%, while the maximum percentage is 80%. You are free to make the choice for yourself. The final agreement you come up with will go into the contract.
---
Check out Revenue Sharing of other Sub Brokers
---
Akshat Capital Franchise Cost / Security Deposit
Deposits are to be freshly made, in order to opt for the business model provided by this company. It has a signed Akshat Capital Franchise Cost to be paid. The same is featured below, make sure you make the payment of an amount that ranges in between.
Security Deposit
Master Franchise
NA
Sub Broker
Rs.50,000 – Rs.200,000
Remisier
NA
Referral Program
NA
If the security deposit is made on rightful terms, the formation of the contract would become quite easy and seamless. The minimum range of deposit one needs to make is Rs.50,000, while the maximum can be taken up to Rs.200,000. Make a higher deposit, if you want to earn a higher revenue percentage.
---
Here are Security Deposit info of other Stock Broking Franchise
---
Akshat Capital Partner Infrastructure Requirement
Maintaining order of business operations is necessary for the sub broker model which this company provides, and it can be done with infrastructure. So, here goes the Akshat Capital Infrastructure Requirement which has to be taken into account.
Infrastructure Requirement
Office Area
Minimum 150 Sq Ft
Employee Strength
Not Mandatory
Research Services
Yes
Internet Connection
No
Trading Terminals
Yes
Telephone Lines
No
Picking up on the nonmandatory item, the company has imposed no rule of certain employee strength. Furthermore, the office area requirement is a Minimum of 150 Sq Ft. Also other sets of requirements needed are research services and trading terminals.
---
Akshat Capital Sub Broker Offers
Akshat Capital Sub Broker Offers have a direct impact on the way the sub-brokers function and also carry out their operations. For the formation of effective new management, offers are provided so the idea of management is precisely implemented.
Offers
Zero Deposit
No
10k Initial Deposit
Yes
Flexible Revenue Sharing
Yes
Flat Revenue Sharing
No
Zero Revenue Sharing with Prepaid
No
Should you think of the offers which are provided by the companies, you will be getting the offer of 10k initial deposit and also a flexible revenue-sharing model.
---
Check out other companies Sub Broker Offers
---
Akshat Capital Franchise Support
The best kind of return you can get from the stock broker, the business model for which you opted, is its support system. Though a lot of companies provide a pretty to-the-point support system, here is this company's limited but powerful support system.
Support
Marketing Support
No
Back-Office Support
No
Trading Support
No
Advisory Support
Yes
Dealing Training
Yes
Acquisition Training
No
Product Training
No
Akshat Capital Franchise Support for sure is provided by this company and they are not abundant, but the ones which would suffice for the sub-brokers. The support provided is advisory support and the dealing support, which lets the sub-broker deal with their new clients.
---
Akshat Capital Authorised Person – Brokerage Charges to Clients
The Akshat Capital Brokerage Charges are not fixed but rather ranges. This makes them customizable, where the fixed percentage can be chosen by the clients themselves. For all the asset classes the company offers, here is what clients will have to pay.
Brokerage Charges to Clients
Equity Delivery
0.2% – 0.5%
Equity Intraday
0.02% – 0.05%
Equity Futures
0.02% – 0.05%
Equity Options
Rs.20 – Rs.50 per Lot
Currency Futures
0.02% – 0.05%
Currency Options
Rs.10 – Rs.25 per Lot
Commodity
0.02% – 0.05%
Starting with the most common percentage of 0.02% – 0.05% having asset classes, are Equity Intraday, Equity Futures, Currency Futures, and Commodity. Here are the other brokerage charges:
2% – 0.5% for the Equity Delivery
20 – Rs.50 per Lot for the Equity Options
Currency options, at last, have a brokerage charge of Rs.10 – Rs.25 per Lot.
---
Akshat Capital Partner – Account Opening Charges to Clients
A simple sum of Rs.400 pad as the Akshat Capital Account Opening Charges, will be enough to get an active account under your name. But here are some of the other charges you need to bear along the course of maintaining an account and investing your money in it.
Account Opening Charges to Clients
Demat AMC
Percentage of Transaction
Trading AMC
Rs.200 per Annum
Account Opening Charges
Rs.400
Transaction Charges
0.00295%
Margin Money
Minimum Rs.1,000
After the opening charge, you have the next AMC charge, which is the Percentage of Transactions for the demat account and Rs.200 per Annum for the trading account. Also, a transaction charge of 0.00295% needs to be paid on every transaction.
---
Benefits of Akshat Capital Partner Program
Challenges would be faced by both the clients while investing, and the sub brokers while carrying out the business activities. It is the benefits they can rely upon when everything gets challenging.
The minimum account balance maintenance for the clients is only Rs.1,000 where the same is to be followed always, reducing the burden of maintaining high amounts.
The brokerage plans are customizable, and simultaneously low, where the clients can decide which plan they want to go for.
Two of the broker offers and many other support options are provided to the sub-brokers of the company for their betterment.
The revenue-sharing model and the deposit of security are both flexible, thereby giving a range of freedom to choose from, the sub-brokers.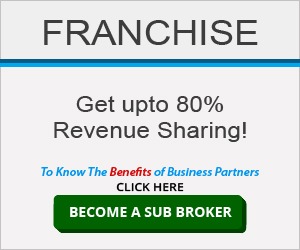 ---
Become a Sub Broker with Akshat Capital – Just Fill up the form
---
Find detailed review of other Sub Broker Franchise
---
Important Articles