Investing with the AL Falah Investments Sub Broker model will never go out for a downfall. This is because every minute thing and aspect of the AL Falah Investments Franchise is well constructed, leaving no area or space for letting anyone down.
Summary
Top Business Model
Sub Broker
Revenue Sharing
50% – 75%
Security Deposit
Rs.50,000 – Rs.150,000
Become Sub Broker in
26 Days
Receive Payout in
33 Days
Founder
Jawad Ahmad Siddiqui, Mohd Jamil Khan
Established Year
1996
If you are drawn to the sub-broker model of this company and wish to know every other aspect of it, you have landed on the right page. We got it all, every detail of the franchise program, including monetary aspects such as the security deposit and revenue, etc. We even made it a point to include the client-incurred charges.
---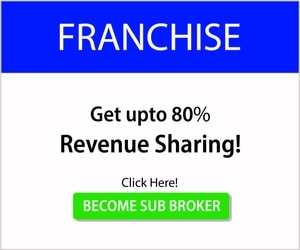 ---
AL Falah Investments Franchise – Customer Ratings
Know what the customers think of the company, as in the aspect they liked the most and hated the most. AL Falah Investments Sub Broker rating and customer ratings are collectively provided in the table constructed below.
Customer Ratings
Experience
2.4/5
Services
2.5/5
Products
2.6/5
Trading Platforms
2.4/5
Support
2.5/5
Revenue Sharing Model
2.4/5
Security Deposit
2.6/5
Offers
2.5/5
Market Share
2.4/5
Overall Ratings
2.5/5
Star Ratings
★★★☆☆
Know what deals of the company are best through the AL Falah Investments Customer Rating. The first peeked rating is obviously the overall rating, which is stagnant at 2.5 stars, probably an average rating. Further, the company has a great design of products and a security deposit.
---
Overview of AL Falah Investments Franchise / Sub Broker
AL Falah Investments is a public association wherein all kinds of financial activities is dealt with. Since its year of inception which is 1996, this company has been providing spectacular services, through its AL Falah Investments Franchise arm.
AL Falah Investments Overview
Company Type
Public
Broker type
Full Service Broker
Headquarters
Delhi
Founder
Jawad Ahmad Siddiqui, Mohd Jamil Khan
Established Year
1996
SB Code Activation Time
26 Days
Payout Time
33 Days
Cater a total of 26 days as the Sub Broker Code Activation Time before you carry on activities. Then, the Payout Time is fixed at 33 days, lower as compared to other houses. Expect a wide range of financial dealing with the company as it is a full-service broker.
---
Become a Sub Broker with AL Falah Investments – Just Fill up the form
---
Compare Sub Broker Franchise
vs
---
AL Falah Investments Sub Broker – Business Models
The franchise business model, which is aspired by a major proportion of the audience is sub-broker and the remisier. Both of the models are provided by this firm, thereby keeping the demand active in all cases.
Business Models
Master Franchise
No
Sub Broker
Yes
Remisier
Yes
Referral Program
No
You have the liberty to opt for the AL Falah Investments Sub Broker Business Model or, on the contrary, the remisier model.
---
AL Falah Investments Sub Broker / Authorised Person Model
Sub brokership is basically endorsing a part of a sale of products and services to the entities or individuals who opt for this model. They will have the right to sell this house's goods and services and will be given a higher percentage of return, as in the revenue.
AL Falah Investments Remisier Model
Register is the individual who is commonly known as the agent of the company but is in no way associated with the company, in the direct sale of goods and services. They have to bring in leads to the company, and if the leads are successfully transferred into potential clients, they will be given a commission.
---
AL Falah Investments Sub broker Commission / Revenue Sharing
All the way, towards the end of the work done, like the AL Falah Investments Franchise Revenue Sharing Model. It is considered for a check in the first place, to ensure the journey is worthwhile. We have sought the same to present you, in the table given below.
Revenue Sharing
Master Franchise
NA
Sub Broker
50% – 75%
Remisier
10%
Referral Program
NA
The revenue for the remisier model is fixed, and therefore cannot be altered, where the agent will get 10% of the revenue. However, the sub-broker can make revenue that ranges between 50% – 75%. One may choose to avail of the aspired percentage, fulfilling some requirements.
---
Check out Revenue Sharing of other Sub Brokers
---
AL Falah Investments Franchise Cost / Security Deposit
Following are the security deposit criteria to be fulfilled for both business models. Security deposit is termed as the AL Falah Investments Franchise Cost, and it has to be paid in the proportion the company has fixed.
Security Deposit
Master Franchise
NA
Sub Broker
Rs.50,000 – Rs.150,000
Remisier
Rs.5,000
Referral Program
NA
Make sure you deposit a fixed amount of Rs.5,000 if you wish to have the remisier business model. For the sub-broker model, the security deposit required is in between Rs.50,000 – Rs.150,000. Contribute more, if you wish to get a good revenue percentage.
---
Here are Security Deposit info of other Stock Broking Franchise
---
AL Falah Investments Partner Infrastructure Requirement
Match the pace of AL Falah Investments Infrastructure Requirements, so you know where you stand. This way you will be able to increase your chance of being eligible for the sub-broker model of the company, which has certain terms and conditions on requirements.
Infrastructure Requirement
Office Area
Minimum 100 Sq Ft
Employee Strength
Minimum 1
Research Services
Yes
Internet Connection
No
Trading Terminals
Yes
Telephone Lines
No
Office area requirement is a must, and therefore you need to make sure to cater to at least a minimum of 100 Sq Ft. The next in line is the employee criteria, where the sub-broker needs to have a minimum of 1 employee. The rest of the requirements are the research services and also trading terminals.
---
AL Falah Investments Sub Broker Offers
Keeping a precise knowledge of the offers granted will let you have the possibility of availing of them. Here is what you need to know about the AL Falah Investments Sub Broker Offers and the categories where the coin is at your end.
Offers
Zero Deposit
Yes
10k Initial Deposit
No
Flexible Revenue Sharing
Yes
Flat Revenue Sharing
No
Zero Revenue Sharing with Prepaid
No
Offers sub brokers get are like an encouragement to them, and also a way to cope with increasing challenges and demands. So, the part where this broking house provides offers is – Zero Deposit and also a Flexible Revenue Sharing model.
---
Check out other companies Sub Broker Offers
---
AL Falah Investments Franchise Support
Fair Square would be if the company would provide a kind of support, probably a whole lot of support services. This way any shortcomings of the sub-brokers will be sorted out. Here is the share of AL Falah Investments Franchise Support to its sub brokers.
Support
Marketing Support
No
Back-Office Support
Yes
Trading Support
No
Advisory Support
No
Dealing Training
Yes
Acquisition Training
No
Product Training
Yes
So to keep the support constant, the company would manage to render you back office support so all the financial dealings are kept intact. Then, training to deal with clients is as well provided, along with product training for better knowledge.
---
AL Falah Investments Authorised Person – Brokerage Charges to Clients
Focus on the instruments you have availed of or wish to avail in the future. They can be one or more than one, but you need to pay AL Falah Investments Brokerage Charges for all of them individually. Note down the percentage if you should, and sought out your expenses in advance.
Brokerage Charges to Clients
Equity Delivery
0.25% – 0.55%
Equity Intraday
0.025% – 0.055%
Equity Futures
0.025% – 0.055%
Equity Options
Rs.25 – Rs.55 per Lot
Currency Futures
0.02% – 0.05%
Currency Options
Rs.25 – Rs.55 per Lot
Commodity
0.02% – 0.05%
The class of assets which have the same brokerage fee of 0.025% – 0.055% are Equity Intraday and Equity Futures. Currency futures and commodities have 0.02% – 0.05% charges, while the Equity Options and Currency Options have rates of Rs.25 – Rs.55 per Lot. Lastly, the Equity Delivery has a charge of 0.25% – 0.55%.
---
AL Falah Investments Partner – Account Opening Charges to Clients
Holding an account with this company requires the clients to pay an AL Falah Investments Account Opening Charge of Rs.250 for the first time. A number of charges are as well to be encountered amidst holding the account and performing transactions.
Account Opening Charges to Clients
Demat AMC
Percentage of Transaction
Trading AMC
Rs.600 per Annum
Account Opening Charges
Rs.250
Transaction Charges
0.00320%
Margin Money
Minimum Rs.15,000
Before mentioning the other charges, we wish to let you know that account holders need to maintain a minimum balance of Rs.15,000 in their account always.
Transaction charges at the rate of 00320% are to be always paid.
Demat AMC of Percentage of Transaction is always applicable as payment once a year.
AMC for the trading account is 600 per Annum.
---
Benefits of AL Falah Investments Partner Program
When an entire sketch is drawn, the benefits for full and final would be viewed by the sub-brokers. The clients would see how feasible the deal is, and how low the brokerage charges are. Here is what can be obtained from the company.
The sub-broker revenue model is flexible and therefore the desired revenue percentage can be earned.
Brokerage charges aren't fixed; therefore the one desired can be obtained, as per the customized schemes the company provides.
Supports of major objects are provided by the stock broking house, which facilitates better order and support.
---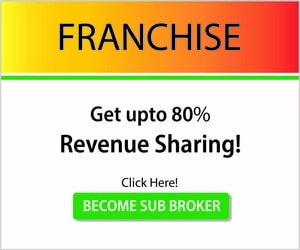 ---
Become a Sub Broker with AL Falah Investments – Just Fill up the form
---
Find detailed review of other Sub Broker Franchise
---
Important Articles