Renowned and celebrated stock broking house, ALB Stock Broking provides a house full of diverse financial solutions, including the ALB Stock Broking Franchise. One stop shop of the financial solutions is provided by this stock broking house, through its network of ALB Stock Broking Sub Broker
Summary
Top Business Model
Sub Broker
Revenue Sharing
50% – 75%
Security Deposit
Rs.50,000 – Rs.200,000
Become Sub Broker in
21 Days
Receive Payout in
31 Days
Founder
Ashik Jagjivandas Patel
Established Year
2009
The franchise is a worthy investment option, and this company has the sub-broker model as its best model. Every minute and statistical detail of this company is featured in a clear and precise pattern here. Client's charges are as well included, toward the end of the article.
---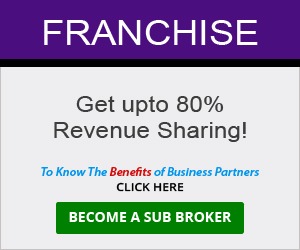 ---
ALB Stock Broking Franchise – Customer Ratings
Rating from all the customers and stock brokers provides a useful phenomenon of quality measurement. Customer ratings are for sure included, but you will as well find the ALB Stock Broking Sub Broker rating, probably featured in the top few rows.
Customer Ratings
Experience
2.5/5
Services
2.6/5
Products
2.7/5
Trading Platforms
2.3/5
Support
2.4/5
Revenue Sharing Model
2.5/5
Security Deposit
2.5/5
Offers
2.6/5
Market Share
2.3/5
Overall Ratings
2.5/5
Star Ratings
★★★☆☆
Assurance of high-quality products can be extracted from the table, as it has 2.7-star rating. ALB Stock Broking Customer Rating overall rating is 2.5, somehow average in a lot of terms.
---
Overview of ALB Stock Broking Franchise / Sub Broker
Sighting the overview of the company, this is a privately owned stock broking house, which was set up on the year 2009. ALB Stock Broking Franchise models of this company have been in the market for a while, and they have created a ground for stabilized networking.
ALB Stock Broking Overview
Company Type
Private
Broker type
Full Service Broker
Headquarters
Ahmedabad
Founder
Ashik Jagjivandas Patel
Established Year
2009
SB Code Activation Time
21 Days
Payout Time
31 Days
Sub brokers however have to go through a time frame of 21 days as the Sub Broker Code Activation Time. After the code is received, the next Payout Time is expected to be 31 days. Almost all the financial solutions are provided at the company's doorstep, as it is a full-service broker, headquartered at Ahmedabad.
---
Become a Sub Broker with ALB Stock Broking – Just Fill up the form
---
Compare Sub Broker Franchise
vs
---
ALB Stock Broking Sub Broker – Business Models
Notably, there are two business models provided by the company, and both of them offer a lot of active participation and returns. One of the models is meant for business-oriented people, while the other model is for clients.
Business Models
Master Franchise
No
Sub Broker
Yes
Remisier
No
Referral Program
Yes
The best offering, this stock broking house could make is the ALB Stock Broking Sub Broker Business Model. The referral model is great as well, in its own terms.
---
ALB Stock Broking Sub Broker / Authorised Person Model
Getting started with this model is a benefit for entities, which are looking for a franchise program to invest in. Dealership rights of the company will be delegated to the sub broker, who they can trade under the trademark of the franchiser. Revenue for them will be a higher portion of the business they show.
ALB Stock Broking Referral Program Model
This program can be commonly opted for by any other account holder of the company. They will only have to refer the people they know, who are interested to get associated with the company, and also trading. Each successful conversion will be paid for.
---
ALB Stock Broking Sub broker Commission / Revenue Sharing
Revenue made from the business services rendered by the sub brokers is subject to division among both the franchiser and the franchisee. ALB Stock Broking Franchise Revenue Sharing Model determined the share in which the profits shall be divided.
Revenue Sharing
Master Franchise
NA
Sub Broker
50% – 75%
Remisier
NA
Referral Program
10%
Work and business done by the sub-brokers are excessive in caparison with the referral program. Therefore, they are as well entitled to a greater share in the revenue, i.e. between the percentage 50% – 75%. For the referral program, the percentage is rather fixed at 10%.
---
Check out Revenue Sharing of other Sub Brokers
---
ALB Stock Broking Franchise Cost / Security Deposit
The ALB Stock Broking Franchise Cost is the security deposit, which goes to the franchiser, as a part of the agreement thereby formed. Such a deposit is necessary to make, as the name signifies itself, which is pointed toward security.
Security Deposit
Master Franchise
NA
Sub Broker
Rs.50,000 – Rs.200,000
Remisier
NA
Referral Program
Zero
From the referral program side, no amount as a security deposit is required. Sub brokers, who are the franchisee of the deal, have to contribute around Rs.50,000 – Rs.200,000. The lesser amount contributors will be signed with a lesser share in revenue and vice versa.
---
Here are Security Deposit info of other Stock Broking Franchise
---
ALB Stock Broking Partner Infrastructure Requirement
Any business establishment requires a certain kind of investment, apart from the capital contribution. The first of requirement here is the ALB Stock Broking Infrastructure Requirement, followed by a couple of other requirements as demanded by the company.
Infrastructure Requirement
Office Area
Minimum 100 Sq Ft
Employee Strength
Not Mandatory
Research Services
Yes
Internet Connection
Yes
Trading Terminals
Yes
Telephone Lines
No
Though the employee strength has not been put up as mandatory, there is an infrastructure requirement of a Minimum of 100 Sq Ft. There are additional three requirements, and should one fulfill them, will be termed applicable to apply for the sub brokership. They are research services, internet connection, and trading terminals.
---
ALB Stock Broking Sub Broker Offers
Mark up a few of the ALB Stock Broking Sub Broker Offers you will be provided to avail for. The company counts on you and hence, it provides three offers that can be used as per the business model you opt for.
Offers
Zero Deposit
Yes
10k Initial Deposit
Yes
Flexible Revenue Sharing
Yes
Flat Revenue Sharing
No
Zero Revenue Sharing with Prepaid
No
The first offer i.e. of zero deposit is directed towards the referral program availed individuals, who are not required to invest any money into the stock broking house. Other offers sub brokers can count on our 10k initial deposit and also flexible revenue-sharing model.
---
Check out other companies Sub Broker Offers
---
ALB Stock Broking Franchise Support
Keeping the sub-brokers supported at different intervals, especially the time when the contract is formed. ALB Stock Broking Franchise Support ensures the same and provides support in its own way, for a number of categories.
Support
Marketing Support
No
Back-Office Support
Yes
Trading Support
No
Advisory Support
Yes
Dealing Training
Yes
Acquisition Training
No
Product Training
No
Three kinds of support can be expected from this company and they are back office for the first thing and then advisory support. The company ensures to provide dealing support as well to make the sub-brokers accustomed to the rightful ways of customer dealing.
---
ALB Stock Broking Authorised Person – Brokerage Charges to Clients
Starting with the most availed financial instrument; the Equity Delivery has an ALB Stock Broking Brokerage Charges of 0.15%. Other charges are as well featured in the below-mentioned table. Opt for one or more than one asset class and you will have to pay charges on all of them individually.
Brokerage Charges to Clients
Equity Delivery
0.15%
Equity Intraday
0.02%
Equity Futures
0.02%
Equity Options
Rs.15 per Lot
Currency Futures
0.02%
Currency Options
Rs.10 per Lot
Commodity
0.02%
Brokerage charges have been designed to be lowered by the company. As you can see there are four financial instruments that have the same charges of 0.02%, and they are Equity Intraday, Equity Futures, Currency Futures, and Commodity. Finally, the Equity Options charge is Rs.15 per Lot and the Currency Options Charge is Rs.10 per Lot.
---
ALB Stock Broking Partner – Account Opening Charges to Clients
Clients, irrespective of the stock broking house they choose to go for, have to pay an account opening charge, for availing of their services. Paying an amount is constant; however, the charges are not constant for all the companies out there. So, here are the ALB Stock Broking Account Opening Charges.
Account Opening Charges to Clients
Demat AMC
Percentage of Transaction
Trading AMC
Rs.250 per Annum
Account Opening Charges
Rs.330
Transaction Charges
0.00325%
Margin Money
Minimum Rs.10,000
The first expense to be borne for availing an account is the opening charges i.e. of Rs.330. The next charges which come into the scenario are the AMC, the Percentage of Transaction for the demat account, and Rs.250 per Annum for the trading account. Additionally, a transaction charge of 0.00325%, is as well levied.
---
Benefits of ALB Stock Broking Partner Program
Everyone counts on the benefits provided by the concerned thing, and a similar kind of fashion is observed in the behavior of this company's clients and also the sub brokers.
Worth mentioned phenomenon for the clients, in the extremely low brokerage charges which are applicable to all the asset classes provided by the company.
Clients are also provided with the referral program option, where they can make some additional money.
Offers and support provided by the company are phenomenal and a great option to prosper for all the stock brokers out there.
The revenue model set for the sub-broker is flexible and this is the perk, where the sub-brokers can make money according to their own wishes and capacity.
---
Become a Sub Broker with ALB Stock Broking – Just Fill up the form
---
Find detailed review of other Sub Broker Franchise
---
Important Articles