Being a part of a well-reputed stock broking house, is a part of the plan for opting for a franchise program, and the Allied Financial Franchise shows the exact same traits. Investing in the top business model is as well great, which is the Allied Financial Sub Broker.
Summary
Top Business Model
Sub Broker
Revenue Sharing
55% – 75%
Security Deposit
Rs.50,000 – Rs.100,000
Become Sub Broker in
28 Days
Receive Payout in
40 Days
Founder
Awanish Kumar Mishra
Established Year
1995
Sub broker is the most popular model of the firm and hence, we have drafted all the requirements for of availing the model. We have also included what outcome will be attained as a result of availing of the model here. Also, client charges are as well added toward the end of the article.
---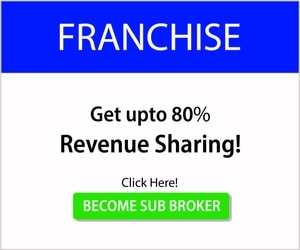 ---
Allied Financial Franchise – Customer Ratings
Here is what one can expect from this stock broking house, based on the reviews and ratings the customers of the company have shared. Allied Financial Sub Broker also has a part in the featured ratings, so you can refer to them collectively.
Customer Ratings
Experience
2.7/5
Services
2.5/5
Products
2.8/5
Trading Platforms
2.6/5
Support
2.5/5
Revenue Sharing Model
2.4/5
Security Deposit
2.6/5
Offers
2.5/5
Market Share
2.4/5
Overall Ratings
2.6/5
Star Ratings
★★★☆☆
The collective analysis of the Allied Financial Customer Rating is 2.6 stars, which is just on an average basis. You might expect another kind of service, but the best kind of products will be provided to you by this company. You may consider your stop, as per your requirement.
---
Overview of Allied Financial Franchise / Sub Broker
Here is to all the gathered information on the company and its Allied Financial Franchise arm. The company is a private establishment, which was founded in the year 1995, by Awanish Kumar Mishra. The company kickstarted its operations from New Delhi and it has been its headquarters thereafter.
Allied Financial Overview
Company Type
Private
Broker type
Full Service Broker
Headquarters
New Delhi
Founder
Awanish Kumar Mishra
Established Year
1995
SB Code Activation Time
28 Days
Payout Time
40 Days
The association of the sub broker is made with the 28 day Sub-Broker Code Activation Time, alongside a 40 days time limit of the Payout Time. Make up your mind with this full-service stock broker, which is on its pathway to attain growth and enhancement.
---
Become a Sub Broker with Allied Financial – Just Fill up the form
---
Compare Sub Broker Franchise
vs
---
Allied Financial Sub Broker – Business Models
You might be expecting this company to render a lot of business models, or even all four. But, the house provides only one of the options as featured in the table given below. It is well structured, and if you wish to see all its aspects, we suggest you see them for yourself further.
Business Models
Master Franchise
No
Sub Broker
Yes
Remisier
No
Referral Program
No
Here is a small introduction if you have no idea of the way the Allied Financial Sub Broker Business Model works. Pick up in the details as you wish.
---
Allied Financial Sub Broker / Authorised Person Model
Sub brokers can be individuals or entities, who undertake the responsibility of selling the goods and services of the company which offers franchise business, i.e. the Franchiser. The trademark of the franchiser will be shared with the franchisee, where networking will be established, and the franchisee will be rewarded.
---
Allied Financial Sub broker Commission / Revenue Sharing
This stock broking house follows a structure, a pattern in which the revenue is shared. It is to be given in the percentage as instructed in the Allied Financial Franchise Revenue Sharing Model, and the determinant of the final percentage is the security deposit.
Revenue Sharing
Master Franchise
NA
Sub Broker
55% – 75%
Remisier
NA
Referral Program
NA
If you are willing to become an Allied Financial sub-broker, you will be sharing your revenue with the franchiser in a percentage, which ranges between 55% – 75%. It is the only model provided by the company and hence, the table focuses only on it.
---
Check out Revenue Sharing of other Sub Brokers
---
Allied Financial Franchise Cost / Security Deposit
Security deposits are a way to go, a basis upon which contracts are formed. Hence, the sub-brokers are asked to contribute deposits, as in the Allied Financial Franchise Cost. A greater amount of contribution is suggested if a higher amount of return is aspired to be earned.
Security Deposit
Master Franchise
NA
Sub Broker
Rs.50,000 – Rs.100,000
Remisier
NA
Referral Program
NA
Such a security deposit required by this stock broking house is low as compared to its counterparts, as the maximum amount to be reached here is set at Rs.100,000, whereas for the other houses, it is generally Rs.200,000. So the percentage range for this house is Rs.50,000 – Rs.100,000.
---
Here are Security Deposit info of other Stock Broking Franchise
---
Allied Financial Partner Infrastructure Requirement
The next item to consider while getting into a sub brokership is the infrastructure requirement. It is necessary, however, a fair share of broking houses tag it as not mandatory. Here is the Allied Financial Infrastructure Requirement, alongside other criteria required.
Infrastructure Requirement
Office Area
Minimum 100 Sq Ft
Employee Strength
Minimum 1
Research Services
Yes
Internet Connection
No
Trading Terminals
Yes
Telephone Lines
Yes
Touching up the need for setting up an office, a sub-broker needs to have at least a minimum of 100 Sq Ft office area. Further, he would be obligated to maintain a minimum of 1 employee. The other things to be provided by him/her shall be research services, trading terminals, and telephone lines.
---
Allied Financial Sub Broker Offers
Offers provide encouragement and make things feasible up to an extent. If you are in search of the Allied Financial Sub Broker Offers, here is the offer provided by the company in connection with the sub broker model.
Offers
Zero Deposit
No
10k Initial Deposit
No
Flexible Revenue Sharing
Yes
Flat Revenue Sharing
No
Zero Revenue Sharing with Prepaid
No
The one and only offer provided by this stock broking house is the flexible revenue-sharing model, where the percentage is determined by the sub brokers. They can avail for a lesser share in percentage or greater one.
---
Check out other companies Sub Broker Offers
---
Allied Financial Franchise Support
You should expect three kinds of Allied Financial Franchise Support services rendered from this stock broking house. All are in connection with the successful uplifting of the sub-broker organization, and to have an efficient increase in the customer base.
Support
Marketing Support
No
Back-Office Support
Yes
Trading Support
Yes
Advisory Support
No
Dealing Training
Yes
Acquisition Training
No
Product Training
No
Sub brokers will be provided with back office support, and also trading support. The support list is further extended to the dealing training, where the sub-broker members are trained to execute a perfect deal every time they come across a potential lead.
---
Allied Financial Authorised Person – Brokerage Charges to Clients
Before you opt for any of the financial instruments provided by this stock broking house, ensure you know the Allied Financial Brokerage Charges on it. We have made a list in order to make you accustomed to the charges, that are implied on each of the asset classes.
Brokerage Charges to Clients
Equity Delivery
0.25% – 0.55%
Equity Intraday
0.025% – 0.055%
Equity Futures
0.025% – 0.055%
Equity Options
Rs.25 – Rs.55 per Lot
Currency Futures
0.02% – 0.05%
Currency Options
Rs.25 – Rs.55 per Lot
Commodity
0.02% – 0.05%
The brokerage charges of this house are to be applied as any other stock broking house. The distinction is the percentage charged, where this house charges the following:
25% – 0.55% for the equity delivery.
Equity intraday and equity futures, both have a tagged charge of 0.025% – 0.055%.
The currency futures and commodities have likewise charges of 0.02% – 0.05%.
The equity options and currency options have a similar charge of Rs.25 – Rs.55 per Lot.
---
Allied Financial Partner – Account Opening Charges to Clients
Prior to all aspects to be taken into account are the Allied Financial Account Opening Charges for the clients. It is set to be Rs.250 and has to be paid online if the account is opened online, and at the counter if the account is availed for in the office.
Account Opening Charges to Clients
Demat AMC
Percentage of Transaction
Trading AMC
Free
Account Opening Charges
Rs.250
Transaction Charges
0.00311%
Margin Money
Minimum Rs.15,000
The minimum balance to be kept on hold, in the account ranges to Rs.15,000 and it cannot be exempted. Other charges are the transaction charges amounting to 0.00311%, AMC for the demat account is Percentage of Transaction, while the AMC for the trading account is free.
---
Benefits of Allied Financial Partner Program
Relaxation on the business models for the sub-brokers and relaxation of the account-related charges for the clients is termed benefits. The company does provide a few of the same, for both participants, and they are:
Trading AMC is waived off for the clients, which means they can enjoy the trading account services for free for a lifetime.
Brokerage charges are featured in percentage, which means the company provides varied plans and the one they wish to avail of can be availed.
The company provides a couple of support services for uplifting the sub-brokers.
Revenue to be shared by the sub-brokers is higher and also flexible.
---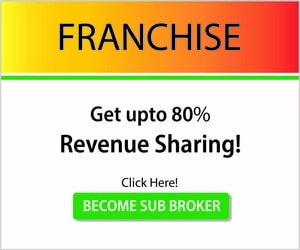 ---
Become a Sub Broker with Allied Financial – Just Fill up the form
---
Find detailed review of other Sub Broker Franchise
---
Important Articles