Meritorious companies have steady management, which creates efficiency in all terms. This is further expanded with the help of Alpha Six Capital Sub Broker, by this broking house Alpha Sic Capital. The Alpha Six Capital Franchise scheme is yet another worthy investment option.
Summary
Top Business Model
Sub Broker
Revenue Sharing
50% – 70%
Security Deposit
Rs.50,000 – Rs.100,000
Become Sub Broker in
30 Days
Receive Payout in
35 Days
Founder
Anubhav Sethi
Established Year
2015
We target this article to every other people out there, who are in need of information in relation to this company. We have outlined the business models, costs, and returns associated with this company while also including the final clients' incurred expenses.
---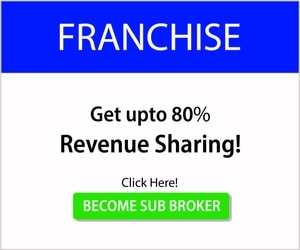 ---
Alpha Six Capital Franchise – Customer Ratings
The basic thought which comes up while choosing anything is to check out the customer's rating. Fair enough for the thought, we have considered including the ratings of the Alpha Six Capital Sub Broker and the clients, all together in the table given below.
Customer Ratings
Experience
2.3/5
Services
2.4/5
Products
2.5/5
Trading Platforms
2.4/5
Support
2.6/5
Revenue Sharing Model
2.4/5
Security Deposit
2.3/5
Offers
2.6/5
Market Share
2.3/5
Overall Ratings
2.4/5
Star Ratings
★★★☆☆
Routing on to your need to know how this company is providing we have the overall Alpha Six Capital Customer Rating of 2.4 stars. This company is on the mark to make it to one of the well-established companies out there in the market. Also, the most in-demand aspects of the company are offers and support.
---
Overview of Alpha Six Capital Franchise / Sub Broker
Setting on the quest to establish itself as one of the praiseworthy stock broking houses in the industry, this stock broking house provides all such financially oriented solutions. Alpha Six Capital Franchise is a part of the plans which are included in the quest after the company kick-started its operations in the year 2015.
Alpha Six Capital Overview
Company Type
Private
Broker type
Full Service Broker
Headquarters
Gurgaon
Founder
Anubhav Sethi
Established Year
2015
SB Code Activation Time
30 Days
Payout Time
35 Days
The company allows a Sub Broker Code Activation Time of 30 days, whereas the Payout Time allotment has been fixed at 35 days. The stock broking house has its headquarters in Gurgaon and was founded by Anubhav Sethi in the year 2015. It has developed a full-stack financial solution hub since it entered the market.
---
Become a Sub Broker with Alpha Six Capital – Just Fill up the form
---
Compare Sub Broker Franchise
vs
---
Alpha Six Capital Sub Broker – Business Models
The few company of the stock broking industry, which provide 3 different models are Alpha Six Capital. The enthusiasts can literally opt for the model which is the most suitable for them, based on a lot of criteria, including the revenue sharing model.
Business Models
Master Franchise
Yes
Sub Broker
Yes
Remisier
Yes
Referral Program
No
A lot of differentiated points can be witnessed in all three models which are Alpha Six Capital Sub Broker Business Model, master franchise, and the remisier model.
---
Alpha Six Capital Master Franchise Model
This is the model which has the largest scale of operations. The franchisees will have to take care of the territory they choose to set up their office and ensure all the franchise-related activities of the particular territory are well taken care of, and everything runs smoothly.
Alpha Six Capital Sub Broker / Authorised Person Model
Join in this model, if you wish to indulge in the direct trade of products and services of the company, where you will be granted the trademark rights of the franchiser. You will be making profits from the trades you are able to secure, in the percentage agreed upon.
Alpha Six Capital Remisier Model
Agents of the company fall under this category. The ones who have the job of fetching in potential leads to the company and taking their customer base ranking to the next level. Agents do not really sell the products of the franchiser but fetch in leads.
---
Alpha Six Capital Sub broker Commission / Revenue Sharing
Sharing a portion of revenue is the norm, where the Alpha Six Capital Franchise Revenue Sharing Model is vividly constructed. The sole agent of the firm is the only individual who is entitled to a commission that is lesser than what master franchise and sub-broker models get.
Revenue Sharing
Master Franchise
75% – 80%
Sub Broker
50% – 70%
Remisier
10%
Referral Program
NA
A ring has been drawn for the limit within which both the top franchise programs will share revenue, whereas the remisier will get a fixed commission of 10%. The ring of the master franchise is 75% – 80%, probably the highest of all models, and then comes the sub broker model which ranges from 50% to 70%.
---
Check out Revenue Sharing of other Sub Brokers
---
Alpha Six Capital Franchise Cost / Security Deposit
Cater in a brief amount of deposit to be made on the basis of the business model you opt for, which is referred to as Alpha Six Capital Franchise Cost. The percentage for the master franchise and the sub-broker is not fixed, but for the remisier it is fixed.
Security Deposit
Master Franchise
Rs.200,000 – Rs.400,000
Sub Broker
Rs.50,000 – Rs.100,000
Remisier
Rs.10,000
Referral Program
NA
For the master franchise, we wish to let you know that, you need to contribute a higher security deposit of the margin provided, if you wish to earn a higher return. The deposit for the remisier is, however, fixed just like the revenue and it is Rs.10,000.
For the master franchise, the revenue range is Rs.200,000 – Rs.400,000 and for the sub broker it is Rs.50,000 – Rs.100,000.
---
Here are Security Deposit info of other Stock Broking Franchise
---
Alpha Six Capital Partner Infrastructure Requirement
The level of business operations that are delegated, has an Alpha Six Capital Infrastructure Requirement. The franchisee of the company needs to fulfill all the mentioned criteria to qualify as an eligible applicant for availing the broker models.
Infrastructure Requirement
Office Area
Minimum 250 Sq Ft
Employee Strength
Minimum 3
Research Services
Yes
Internet Connection
No
Trading Terminals
Yes
Telephone Lines
No
Starting with the first criterion, which is the infrastructure of course, an office area of a Minimum of 250 Sq Ft has to be catered, along with a minimum of 3 employee strength. Other requirements are as well present and they are research services and trading terminals.
---
Alpha Six Capital Sub Broker Offers
The house sure does grant a bunch of options to the sub-brokers or the franchisees. Here is a quick sneak peek into the Alpha Six Capital Sub Broker Offers made available by this stock broking house.
Offers
Zero Deposit
Yes
10k Initial Deposit
No
Flexible Revenue Sharing
Yes
Flat Revenue Sharing
No
Zero Revenue Sharing with Prepaid
Yes
The first and foremost offer grated is of zero deposit, and then the offer list flows as a flexible revenue sharing model and then zero revenue sharing with prepaid. Each of the offers has a significance of its own and would benefit you in one way or another.
---
Check out other companies Sub Broker Offers
---
Alpha Six Capital Franchise Support
Franchisers choose to have their sub-brokers or the franchisee's back. They choose to do so by availing a few of support services to the sub-brokers as per the major and minor requirements. Here are the Alpha Six Capital Franchise Support services you can rely upon.
Support
Marketing Support
Yes
Back-Office Support
Yes
Trading Support
No
Advisory Support
No
Dealing Training
Yes
Acquisition Training
No
Product Training
Yes
The first support services offered are marketing support and back office support. Then the company even offers dealing training for the employees of the company to help them deal with customers along with product training for exact knowledge.
---
Alpha Six Capital Authorised Person – Brokerage Charges to Clients
Expecting a fair share of Alpha Six Capital Brokerage Charges is right, as the company asks for a brokerage charge for all the asset classes. Opt for one of the asset classes or more than one, but you will have to pay charges for all of them individually.
Brokerage Charges to Clients
Equity Delivery
0.15%
Equity Intraday
0.02%
Equity Futures
0.02%
Equity Options
Rs.15 per Lot
Currency Futures
0.02%
Currency Options
Rs.10 per Lot
Commodity
0.02%
Opting for an instrument from the option of Equity Intraday, Equity Futures, Currency Futures, and also commodity would cost you 0.02%. The contrary charge is 0.15% for the Equity Delivery. The final are options, i.e. the Equity Options have a charge of Rs.15 per Lot, and Currency Options with a charge of Rs.10 per Lot.
---
Alpha Six Capital Partner – Account Opening Charges to Clients
Charges are as well to be paid when an account is opened with a firm, and the same applies to the Alpha Six Capital Account Opening Charges. The charge is Rs.229 and has to be paid immediately at the account opening time, in order to have the activated account.
Account Opening Charges to Clients
Demat AMC
Percentage of Transaction
Trading AMC
Free
Account Opening Charges
Rs.229
Transaction Charges
0.00317%
Margin Money
Minimum Rs.1,000
The further charges are as follows, which are incurred at various points of time while the demat and trading accounts are held:
A transaction charge of 00317%
Minimum account balance maintenance of Rs.1,000
Trading AMC is however nil
Demat AMC is the Percentage of Transaction
---
Benefits of Alpha Six Capital Partner Program
The basic and prime consideration of a sub-broker or a client would be to check the benefits provided. It is because a lot of firms happen to offer lots of them. Here is Alpha Six's share of the benefits provided.
Letting the clients know the first and foremost benefit, the trading account maintenance is absolutely free. This stays free for a lifetime period.
Transaction charges are fewer, and so are the brokerage charges of all the asset classes. Also, the margin money maintenance is kept at a minimal Rs.1,000 only.
A majority of support services along with training are provided to the sub brokers, which lets them commence business with a good grasp of how business is meant to be undertaken.
Both the models, i.e. the franchise and the sub-broker models have flexible revenue-sharing rates, which the franchisees can choose from.
---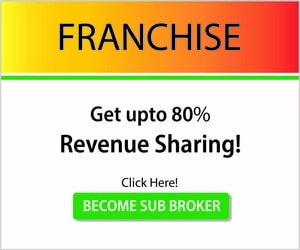 ---
Become a Sub Broker with Alpha Six Capital – Just Fill up the form
---
Find detailed review of other Sub Broker Franchise
---
Important Articles