One of the stock broking houses, which has served the clients for around two decades, is the Amprapali Capital, which has its own network of Amrapali Capital Sub Broker. The plans of expansion have been led through its Amrapali Capital Franchise, which works to provide personalized services to clients.
Summary
Top Business Model
Sub Broker
Revenue Sharing
60% – 80%
Security Deposit
Rs.50,000 – Rs.100,000
Become Sub Broker in
28 Days
Receive Payout in
45 Days
Founder
Chirag Yashvantbhai Thakkar
Established Year
1994
Consider this article forged with insights from the business model of Amrapali Capital. The reader will encounter all the requirements, charges, possible returns, etc from this article, which thereby proves to be quite useful in various terms.
---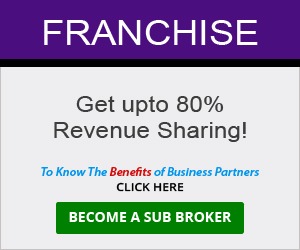 ---
Amrapali Capital Franchise – Customer Ratings
Keeping a check on the company and the aspects of the company is important when investments are of concern. It can be done by taking into account the past Amrapali Capital Sub Broker and customer experience, as per the rating they have given to the company.
Customer Ratings
Experience
2.5/5
Services
2.1/5
Products
2.6/5
Trading Platforms
2.1/5
Support
2.6/5
Revenue Sharing Model
2.7/5
Security Deposit
2.4/5
Offers
2.5/5
Market Share
2.6/5
Overall Ratings
2.4/5
Star Ratings
★★★☆☆
As per the kind of investment you wish to make, do the needful research from the above table which shows all the insights of the Amrapali Capital Customer Rating, followed by the sub-broker ratings. As for the overall basis, 2.4 stars is an average rating.
---
Overview of Amrapali Capital Franchise / Sub Broker
This stock broking house is one of the most celebrated houses in the country, which has a great lineup of investment options for the public. Amrapali Capital Franchise is the arm that extended the reach of such instruments of investments.
Amrapali Capital Overview
Company Type
Public
Broker type
Full Service Broker
Headquarters
Silvassa
Founder
Chirag Yashvantbhai Thakkar
Established Year
1994
SB Code Activation Time
28 Days
Payout Time
45 Days
Note down the Sub Broker Code Activation Time of this firm, which is 28 days, while the other Payout Time is set at 45 days. It is a public organization, which operates from its headquarters at Silvasa, as a full-service broker, founded by Chirag Yashvantbhai Thakkar, in the year 1994.
---
Become a Sub Broker with Amrapali Capital – Just Fill up the form
---
Compare Sub Broker Franchise
vs
---
Amrapali Capital Sub Broker – Business Models
Here is your catch where you will be able to take up the business models of this company at your will. However, the company provides only one franchise model of business.
Business Models
Master Franchise
No
Sub Broker
Yes
Remisier
No
Referral Program
No
Amrapali Capital Sub Broker Business Model being the only model provided by this company has its share of benefits to grant. It is one of the most demanded business models.
---
Amrapali Capital Sub Broker / Authorised Person Model
Business entities shall be given the opportunity to opt for this business model. They will be able to share the trademark of the franchiser, wherein they will be able to sell the franchiser's goods and services themselves. They will be given a higher or equal share in the profits thereby made.
---
Amrapali Capital Sub broker Commission / Revenue Sharing
Providing the necessary information for your need of knowing it all, we have included the Amrapali Capital Franchise Revenue Sharing Model here. As the company provides only the sub broker model, the table includes only one statistic.
Revenue Sharing
Master Franchise
NA
Sub Broker
60% – 80%
Remisier
NA
Referral Program
NA
The sub-broker will be given a revenue that is more than half, and this is a reason why you must consider this company as your franchiser. You will assuredly get a revenue of 60%, and there is also hope to get higher revenue which ranges to 80%.
---
Check out Revenue Sharing of other Sub Brokers
---
Amrapali Capital Franchise Cost / Security Deposit
Contracts have a lot of terms and conditions, and since a new business, a franchise agreement is taking place, an Amrapali Capital Franchise Cost is to be given to the stock broker, by the sub brokers. This cost is referred to as the security deposit.
Security Deposit
Master Franchise
NA
Sub Broker
Rs.50,000 – Rs.100,000
Remisier
NA
Referral Program
NA
So, everyone, i.e. the sub brokers will be obligated to provide a capital contribution to the company which is kept as a security deposit. The deposit as good ranges and so, the sub-brokers can provide anywhere near the amount Rs.50,000 – Rs.100,000.
---
Here are Security Deposit info of other Stock Broking Franchise
---
Amrapali Capital Partner Infrastructure Requirement
After you counted on the security deposit, you need to count on the Amrapali Capital Infrastructure Requirement, as a bunch of other requirements has to be sorted in order to create the perfect sub-broker business environment there has to.
Infrastructure Requirement
Office Area
Minimum 100 Sq Ft
Employee Strength
Minimum 1
Research Services
No
Internet Connection
Yes
Trading Terminals
Yes
Telephone Lines
Yes
Starting with the infrastructure requirement, sub broker has to cater to a minimum of 100 Sq Ft for the office area and deploy a minimum of 1 employee strength. Further provision has to be for internet connection, trading terminals, and telephone lines.
---
Amrapali Capital Sub Broker Offers
Companies generally provide offers as per the number of business models provided, to ensure all of them enjoy sufficient offers. The Amrapali Capital Sub Broker Offers is accounted to one, as the company provides only the sub-broker model.
Offers
Zero Deposit
No
10k Initial Deposit
No
Flexible Revenue Sharing
Yes
Flat Revenue Sharing
No
Zero Revenue Sharing with Prepaid
No
Being compatible with the model of sub broker, the company has made available only a single offer, and it is of the flexible revenue-sharing model. This model's percentage and nature have already been included in the above context of the article.
---
Check out other companies Sub Broker Offers
---
Amrapali Capital Franchise Support
Sub brokers would do well from the beginning if they are provided a good range of support services. The idea is shared by this broking house, where it makes Amrapali Capital Franchise Support services available for the sub brokers.
Support
Marketing Support
Yes
Back-Office Support
Yes
Trading Support
Yes
Advisory Support
Yes
Dealing Training
Yes
Acquisition Training
No
Product Training
No
Sub brokers will be provided quite a good range of support services, touching up all the domains. This way the sub-brokers will be able to carry the business smoothly. The support starts from marketing, back office, trading, and advisory and ends with dealing training.
---
Amrapali Capital Authorised Person – Brokerage Charges to Clients
Here is what you owe to the company for availing of their investment options. All the instruments are subject to payment of Amrapali Capital Brokerage Charges, but they differ as per the offering made. Here is the list of investment options provided by the company.
Brokerage Charges to Clients
Equity Delivery
0.36%
Equity Intraday
0.04%
Equity Futures
0.04%
Equity Options
Rs.36 per Lot
Currency Futures
0.04%
Currency Options
Rs.36 per Lot
Commodity
0.04%
If you wonder which of the financial instruments have a higher charge, here is the list. The first is a group of instruments having the same charge of 0.04% and they are Equity Intraday, Equity Futures, Currency Futures, and Commodities. The next charge is for Equity Delivery which has a rate of 0.36%.
A final couple of instruments are Equity Options and Currency options having the same charge of Rs.36 per Lot, individually.
---
Amrapali Capital Partner – Account Opening Charges to Clients
Aiming to resolve the queries of this company's clients, we have included all the other charges incurred by the clients. It includes Amrapali Capital Account Opening Charges which are not applicable here, as the company has zero opening charges.
Account Opening Charges to Clients
Demat AMC
Percentage of Transaction
Trading AMC
Rs.360 per Annum
Account Opening Charges
Free
Transaction Charges
0.00312%
Margin Money
Minimum Rs.7,000
Keeping a minimum balance of Rs.7,000 is necessary in the account at all times, as the company has set some criteria. Another set of charges is as well to be provided to the company which a transaction charge of  0.00312% and AMC of Rs.360 per Annum for trading and a Percentage of Transaction for demat.
---
Benefits of Amrapali Capital Partner Program
Benefits are the most wanted and aspired part of anything, and so we decided to end up this article with information on the benefits which are provided by this company.
Account opening charges, for the first thing, are free, and no amount is to be paid by the new account holder to opt for an account.
The brokerage charges are economic and quite less as compared to other competitors.
Amendments can be formed in the revenue-sharing model as the model is flexible in nature.
Support as well is provided from the company's end.
---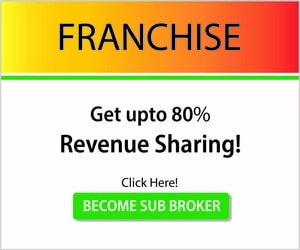 ---
Become a Sub Broker with Amrapali Capital – Just Fill up the form
---
Find detailed review of other Sub Broker Franchise
---
Important Articles