Feeding on to your need of knowing each and every minute details of AN Securities Sub Broker, we wish to draw you attention, bringing onto your notice that you are in the right place. The article is your go to place, for AN Securities Franchise information.
Summary
Top Business Model
Sub Broker
Revenue Sharing
60% – 80%
Security Deposit
Rs.50,000 – Rs.100,000
Become Sub Broker in
40 Days
Receive Payout in
45 Days
Founder
Shiva Shankar Daga
Established Year
1997
Bringing it on to a full disclosure, the stock broking house has the sub broker model as the most famous one. This article will serve as the hub of knowledge for the same model, where you shall discover how much of returns you will be entitled to and how much of investments you need to make.
---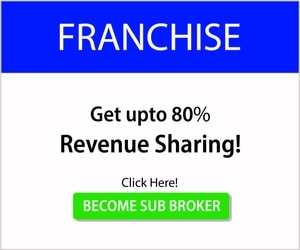 ---
AN Securities Franchise – Customer Ratings
We got you the customer rating of AN Securities Sub Broker and client, to help you weigh in your decision making the criteria. You will see the future insight of the company and its working aspects, so you can choose if the company is worthy of investment.
Customer Ratings
Experience
2.5/5
Services
2.6/5
Products
2.7/5
Trading Platforms
2.3/5
Support
2.4/5
Revenue Sharing Model
2.5/5
Security Deposit
2.5/5
Offers
2.6/5
Market Share
2.3/5
Overall Ratings
2.5/5
Star Ratings
★★★☆☆
He best of aspects can be discovered with the firm; also you will know what kind of quality aspects can be expected from the company. The full disclosure of the AN Securities Customer Rating and sub broker shows that the company is average, as the overall rating is 2.5 star.
---
Overview of AN Securities Franchise / Sub Broker
Your search for the full stack financial advisory would end here, especially if you seek for their AN Securities Franchise program. They are a private establishment, which has a great line up of all the financial services, you might be in search of.
AN Securities Overview
Company Type
Private
Broker type
Full Service Broker
Headquarters
Kolkata
Founder
Shiva Shankar Daga
Established Year
1997
SB Code Activation Time
40 Days
Payout Time
45 Days
Further details of the company you need to know are the Sub Broker Code Activation Time, which the company provides at 40 days and the Payout Time which is stable at 45 days. The company has its headquarters in Kolkata and was founded by Shiva Shankar Daga.
---
Become a Sub Broker with AN Securities – Just Fill up the form
---
Compare Sub Broker Franchise
vs
---
AN Securities Sub Broker – Business Models
Counting on the number of models provided by this firm, there is only a single model. However, the model is very well structured by the company, where each of the parties have a lot to benefit from, either it is the client of the company, a sub broker or the franchiser itself.
Business Models
Master Franchise
No
Sub Broker
Yes
Remisier
No
Referral Program
No
So, the only model provided by this stock broking company is the AN Securities Sub Broker Business Model, while we may wait for the further call up, if any more models will be added up by this company.
---
AN Securities Sub Broker / Authorised Person Model
Explaining the sub broker model nature, the sub brokers are generally referred to as the franchisees, where they will have to help the franchiser in the operational activities. They will be given the job of selling the products and services of the franchiser and in return will be compensated with revenue, as per the percentage mentioned in the contract.
---
AN Securities Sub broker Commission / Revenue Sharing
Here is how you will be paid by the company, and the good news is that the amount is not fixed, rather the AN Securities Franchise Revenue Sharing Model is flexible, which is a perk in many terms. The benefit of the same will be mentioned later, but first, let us check out the percentage range.
Revenue Sharing
Master Franchise
NA
Sub Broker
60% – 80%
Remisier
NA
Referral Program
NA
We want to let our readers know that the minimum amount of revenue, which is also the assured percentage to be provided is 60%, higher coz most of the other firms provide only 50%. The maximum percentage given which can be availed is as well high, i.e. 80%.
---
Check out Revenue Sharing of other Sub Brokers
---
AN Securities Franchise Cost / Security Deposit
The revenue model ranges, so does the security deposit. The final percentage of revenue to be earned depends upon the AN Securities Franchise Cost i.e. the security deposit made with this stock broking house. In order words, you need to make a higher percentage of deposit, in order to earn higher revenue.
Security Deposit
Master Franchise
NA
Sub Broker
Rs.50,000 – Rs.100,000
Remisier
NA
Referral Program
NA
So, speaking of the sub broker model, which is the only model provided by this company, we have the minimum security deposit to be made, fixed at Rs.50,000. Whereas, the maximum amount you can make can move up, to the fixed amount of Rs.100,000
---
Here are Security Deposit info of other Stock Broking Franchise
---
AN Securities Partner Infrastructure Requirement
Carrying on a business requires a lot of set up. As the franchise model is all about the franchiser and the contract, the franchiser actually has certain terms and conditions, which are the requirements and it starts with the AN Securities Infrastructure Requirement.
Infrastructure Requirement
Office Area
Minimum 100 Sq Ft
Employee Strength
Minimum 1
Research Services
No
Internet Connection
Yes
Trading Terminals
Yes
Telephone Lines
No
First requirement is of the office area, which needs to be minimum of 100 Sq Ft, followed by the requirement of employee strength of minimum 1. There are two additional requirements which this franchiser asks for, and they are internet connection and also trading terminal.
---
AN Securities Sub Broker Offers
AN Securities Sub Broker Offers are something you can rely upon, and are meant to benefit the sub brokers of the company, also to motivate and encourage them to perform well.
Offers
Zero Deposit
No
10k Initial Deposit
No
Flexible Revenue Sharing
Yes
Flat Revenue Sharing
No
Zero Revenue Sharing with Prepaid
No
As we have discussed all the details of the flexible revenue sharing model, it is the perk this company provides. As the individuals low on capital will also be given an opportunity to perform business operations.
---
Check out other companies Sub Broker Offers
---
AN Securities Franchise Support
This stock broking company, has got the sub broker's back in a wide set facets of the business operation, and they can be referred to as the AN Securities Franchise Support. It is basically to uplift the sub brokers, so they take up on the pace which is required to survive in the industry.
Support
Marketing Support
Yes
Back-Office Support
Yes
Trading Support
No
Advisory Support
Yes
Dealing Training
No
Acquisition Training
No
Product Training
Yes
Yes, the company indeed provides a wide array of support services, and it comprises of the marketing support, back office support an also the advisory support. In addition, the company ensure to have provided sufficient training to the sub brokers of the product.
---
AN Securities Authorised Person – Brokerage Charges to Clients
Clients of this company are free to opt for whatever investment instrument they want to. However, the common phenomenon applicable on this is that they will have to pay AN Securities Brokerage Charges for all the instruments, individually, and the charges highly differ.
Brokerage Charges to Clients
Equity Delivery
0.20% – 0.40%
Equity Intraday
0.020% – 0.040%
Equity Futures
0.020% – 0.040%
Equity Options
Rs.40 – Rs.60 per Lot
Currency Futures
0.020% – 0.040%
Currency Options
Rs.30 – Rs.50 per Lot
Commodity
NA
Illustrating it in a way one can analysis the options, we have grouped them according to the common set of charges they posses. The Equity Intraday, Equity Futures, Currency Futures, all have the same range of charges, which is of 0.020% – 0.040%.
The Equity Delivery however has a higher rate of charge, which is of 0.20% – 0.40%. Remaining are the options, where Equity Options has charge of Rs.40 – Rs.60 per Lot and the Currency Options has a charge rate of Rs.30 – Rs.50 per Lot.
---
AN Securities Partner – Account Opening Charges to Clients
Account opening charges are applicable only at the time of getting an account with a particular stock broking house. However, it is the charge rate which differs from one company to another. Also, there are few companies which do not charge any fee, just like AN Securities Account Opening Charges, which are nil.
Account Opening Charges to Clients
Demat AMC
Percentage of Transaction
Trading AMC
Rs.200 per Annum
Account Opening Charges
Free
Transaction Charges
0.00285%
Margin Money
Minimum Rs.5,000
The account opening charges are waived off, but there are a set of other expenses to be incurred by the client, along with the brokerage charge.
Demat AMC is applicable as per the percentage of transaction
Trading AMC is set at a fixed rate of Rs.200 per annum.
Per transaction demands a transaction fee, which is of 00285%.
For the final information regarding the client, they have to maintain a minimum of Rs.5,000 in their account as margin money at all times.
---
Benefits of AN Securities Partner Program
You will have a vast range of benefits at your side, if you choose to go with AN Securities, either as their client or for instance their sub broker.
Starting with the client benefit, you are barred from paying an account opening fee; also the margin money is pretty low.
Brokerage charges are absolutely economic, and you will be able to earn a pretty good range of returns from all the investment instruments.
Keeping up with the sub brokers need, this company provides a wide range of support options to the sub brokers.
Revenue sharing model is flexible and the perks have been already stated above.
---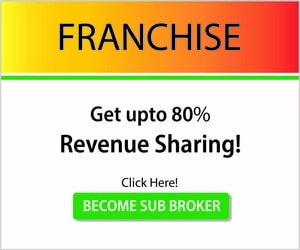 ---
Become a Sub Broker with AN Securities – Just Fill up the form
---
Find detailed review of other Sub Broker Franchise
---
Important Articles