The layout of the ANG Capital Sub Broker that has been done in this article is well known among the stock broking industry. Investments into well defined business model is just so feasible here, with this stock broking company, and its ANG Capital Franchise.
Summary
Top Business Model
Sub Broker
Revenue Sharing
60% – 80%
Security Deposit
Rs.50,000 – Rs.200,000
Become Sub Broker in
30 Days
Receive Payout in
35 Days
Founder
Santosh Agarwal
Established Year
1997
Being well-read never goes into vain, and is often the perk you need to contain. So, here are the exact pieces of information you need to know of, which would lead to a successful deal of business, or investments in financial products by the clients.
---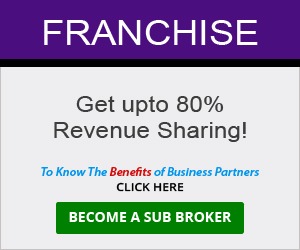 ---
ANG Capital Franchise – Customer Ratings
Customers are really required to be well taken care of, and the companies which excel at being customers centric are the ones who manage to gain a good customer base. Here is how the customers as well as the ANG Capital Sub Broker if the company perceive the company to be.
Customer Ratings
Experience
2.5/5
Services
2.6/5
Products
2.7/5
Trading Platforms
2.3/5
Support
2.4/5
Revenue Sharing Model
2.5/5
Security Deposit
2.5/5
Offers
2.6/5
Market Share
2.3/5
Overall Ratings
2.5/5
Star Ratings
★★★☆☆
You may check the aspect you wish to know of and perceive how the service provided to you would be based on all the ANG Capital Customer Ratings. We however would like to pinpoint the overall rating which is 2.5 stars. Such a rating is perceived as average in the industry.
---
Overview of ANG Capital Franchise / Sub Broker
Established in the year 1997, this company is efficient enough for the years of experience it managed to gather. The way it chooses to serve the customers is liked and its products and services, including the ANG Capital Franchise models, are well in demand.
ANG Capital Overview
Company Type
Private
Broker type
Full Service Broker
Headquarters
Ghaziabad UP
Founder
Santosh Agarwal
Established Year
1997
SB Code Activation Time
30 Days
Payout Time
35 Days
Being a part of the stock broking industry, this company has designated a Sub Broker Code Activation Time of 30 days, followed by a Payout Time of 35 days. It is a full-service stock broker, which provides a pretty diverse range of products and services related to the finance industry.
---
Become a Sub Broker with ANG Capital – Just Fill up the form
---
Compare Sub Broker Franchise
vs
---
ANG Capital Sub Broker – Business Models
As per our findings, this company provides two of the most well-known and demanded business models. One model we believe is well directed towards the betterment of the individual account holders of the company, while the next is directed towards the entities.
Business Models
Master Franchise
No
Sub Broker
Yes
Remisier
No
Referral Program
Yes
The very first model, which is also the most popular model, is the ANG Capital Sub Broker Business Model, while the second one is the referral program.
---
ANG Capital Sub Broker / Authorised Person Model
This model is a great business plan, as the entities will get access to a ready-made business plan, which is ready to be implemented. The sub brokers will have to sell the franchiser's goods and services and increase their customer base, following which the revenue can be earned.
ANG Capital Referral Program Model
Account holders with this company have a lot to benefit from this business model. It is because the basic job will be to refer people who would become the customers of ANG Capital. Each of the referrals made, will be paid and the ones who opt for this program have to be the account holders.
---
ANG Capital Sub broker Commission / Revenue Sharing
With the interest to invest in the sub broker model, the company provides a return that is greater than half the share. The thereby designated ANG Capital Franchise Revenue Sharing Model is given below, and the security deposit made determines the end final percentage.
Revenue Sharing
Master Franchise
NA
Sub Broker
60% – 80%
Remisier
NA
Referral Program
Rs.1,800 per Refer
The referral program applicants are entitled to a fixed share of Rs.1,800 per Refer. However, the sub-broker percentage range is in between 60% – 80%. If you wish to make a higher return in percentage, then you need to make a higher amount of security deposit.
---
Check out Revenue Sharing of other Sub Brokers
---
ANG Capital Franchise Cost / Security Deposit
A contract will be formed in between you and the stock broking company, where the basis of the contract will be the ANG Capital Franchise Cost. Yes, you will have to make a security deposit as per the given range for both business models opted.
Security Deposit
Master Franchise
NA
Sub Broker
Rs.50,000 – Rs.200,000
Remisier
NA
Referral Program
Zero
Starting with the security deposit information on the sub broker model, the sub-brokers will have to contribute an amount in between Rs.50,000 – Rs.200,000. On the other end, the referral program applicants will have to provide any kind of deposit.
---
Here are Security Deposit info of other Stock Broking Franchise
---
ANG Capital Partner Infrastructure Requirement
After the security deposit is made, the company asks for ANG Capital Infrastructure Requirement, which is to ensure the effective commencement of the sub brokership business. Also, other sets of requirements are required, which are mentioned below.
Infrastructure Requirement
Office Area
Not Mandatory
Employee Strength
Minimum 1
Research Services
Yes
Internet Connection
No
Trading Terminals
Yes
Telephone Lines
Yes
While we have sorted the requirements of the infrastructure and discovered there is no fixed criterion, we can move on to the next set of requirements. It starts with the employee strength of a minimum of 1, then research services, trading terminals, and telephone lines are as well required.
---
ANG Capital Sub Broker Offers
Let us start with the discussion of the ANG Capital Sub Broker Offers, which are meant for the business model applicants of the firm.
Offers
Zero Deposit
Yes
10k Initial Deposit
Yes
Flexible Revenue Sharing
Yes
Flat Revenue Sharing
No
Zero Revenue Sharing with Prepaid
No
Three of the offers provided by the stock broking firm towards the sub-brokers and the referral programs are zero deposit, 10k initial deposit, and the flexible revenue sharing model.
---
Check out other companies Sub Broker Offers
---
ANG Capital Franchise Support
Here is all kind of support a sub broker of this firm will receive. Though the support services are not as much as what other stock broking houses offer, they are sufficient to take the stock broking industry by storm. Here is the list of ANG Capital Franchise Support.
Support
Marketing Support
Yes
Back-Office Support
Yes
Trading Support
No
Advisory Support
No
Dealing Training
Yes
Acquisition Training
No
Product Training
No
There are a total number of three support services that can be availed, from this stock broking house. The first one is marketing support, and the company also has the back office support sorted. The next, and probably the last kind of support granted is of dealing with training.
---
ANG Capital Authorised Person – Brokerage Charges to Clients
Opt for as many investment options as you please, but you will have to pay ANG Capital Brokerage Charges for all of them, on an individual basis. And this cannot be avoided. So, know the percentage of charge you will be paying towards the brokerage.
Brokerage Charges to Clients
Equity Delivery
0.40%
Equity Intraday
0.04%
Equity Futures
0.04%
Equity Options
Rs.75 per Lot
Currency Futures
0.04%
Currency Options
Rs.75 per Lot
Commodity
NA
The commodity is excluded from the list, and the other instruments with their brokerage charges are as follows.
Equity Intraday, Equity Futures, and Currency Futures, all have the same amount of brokerage charge, which is of 0.04%.
The Equity Delivery on the other hand has a charge of 0.40%
Next comes the Equity Options and the Currency Options, both of which have a charge of 75 per Lot
---
ANG Capital Partner – Account Opening Charges to Clients
Ensure you have all the information in hand when you avail for this company's account. these charges are related to the account and not the investment options availed. The first expense incurred is the ANG Capital Account Opening Charges, which is actually waived off.
Account Opening Charges to Clients
Demat AMC
Percentage of Transaction
Trading AMC
Rs.350 per Annum
Account Opening Charges
Zero
Transaction Charges
0.00325%
Margin Money
Rs.0 – Rs.300,000
There are nil account opening charges for this account, but there still stand some other obligations fulfillment. They are as below:
Demat AMC of Percentage of Transaction
Trading AMC of Rs.350 per Annum
Percentage charge of 0.00325%
The margin money however ranges and it is at Rs.0 – Rs.300,000.
---
Benefits of ANG Capital Partner Program
You need to know how well you will be benefitted if you would choose this company as your financial advisor, or on the contrary your franchiser.
Taking on the pace with the client's benefit, the worth mentioning aspect is the free account opening charges.
Next, they have so feasibly availed referral program, which can be another major source of income for the account holders.
Next, we have a well-defined support system provided to the sub-brokers of this stock broking house.
Lastly, the doors to opt for a desirable revenue-sharing percentage are open as the model is flexible.
---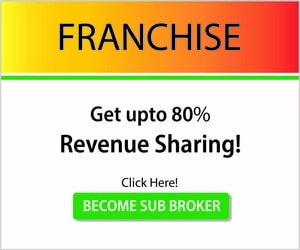 ---
Become a Sub Broker with ANG Capital – Just Fill up the form
---
Find detailed review of other Sub Broker Franchise
---
Important Articles